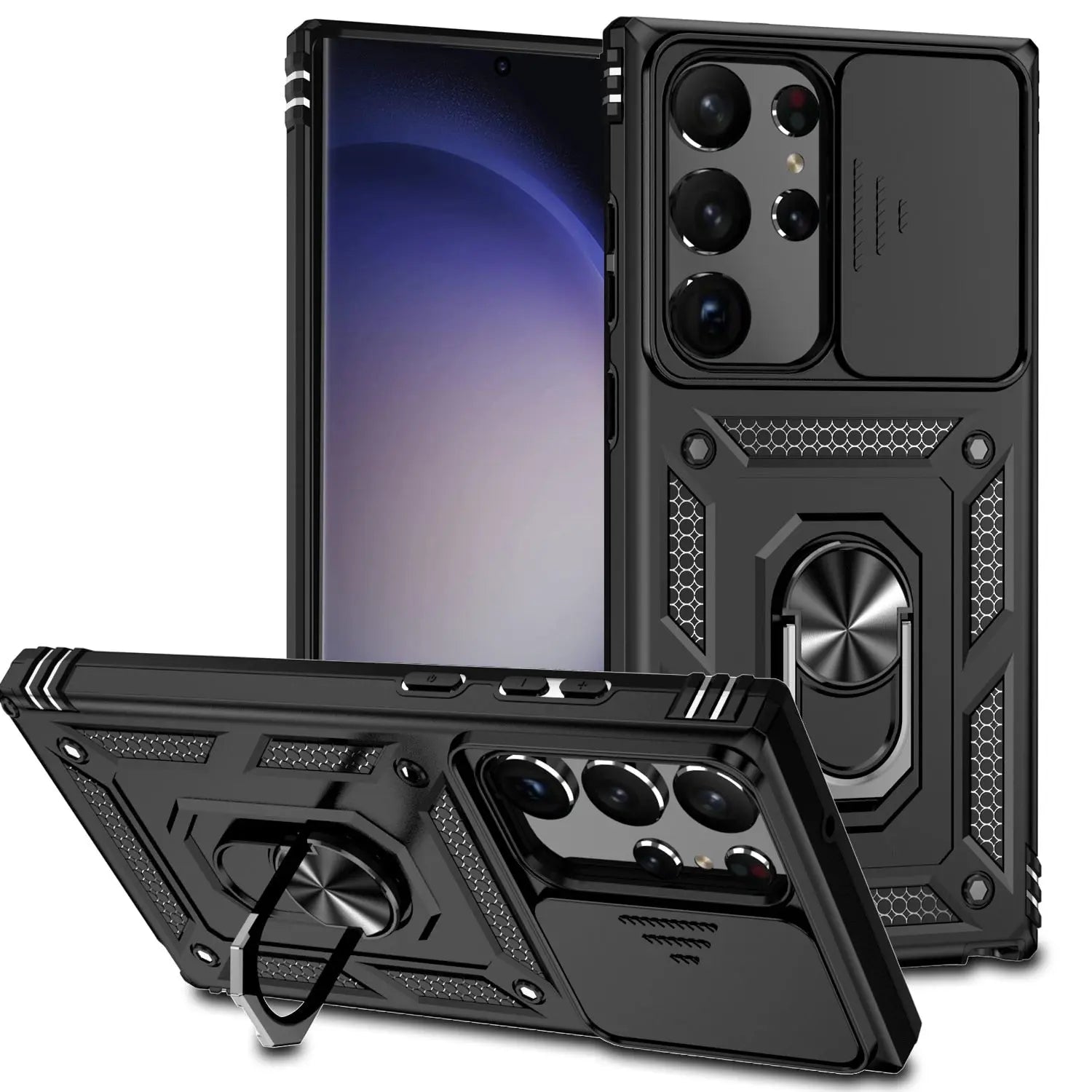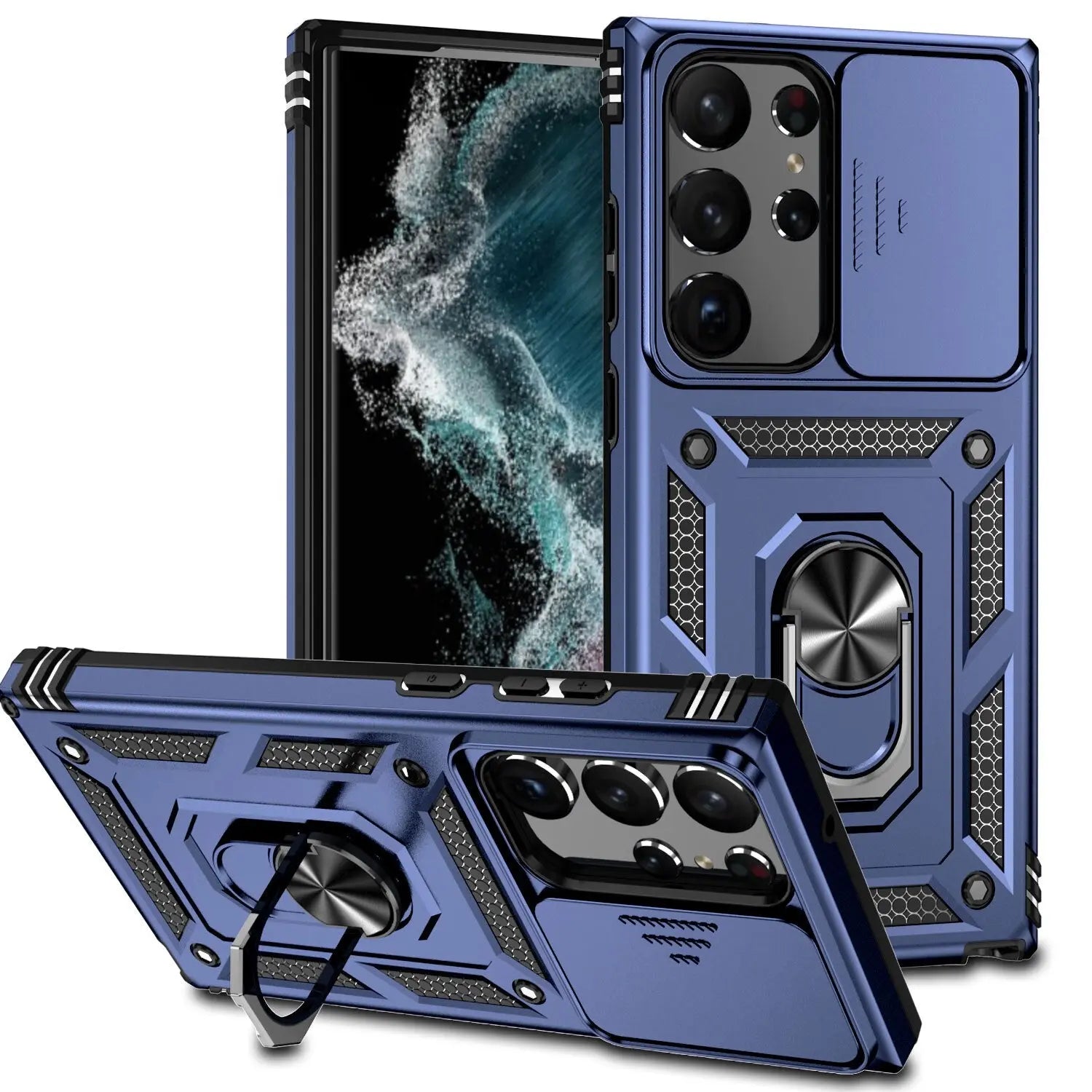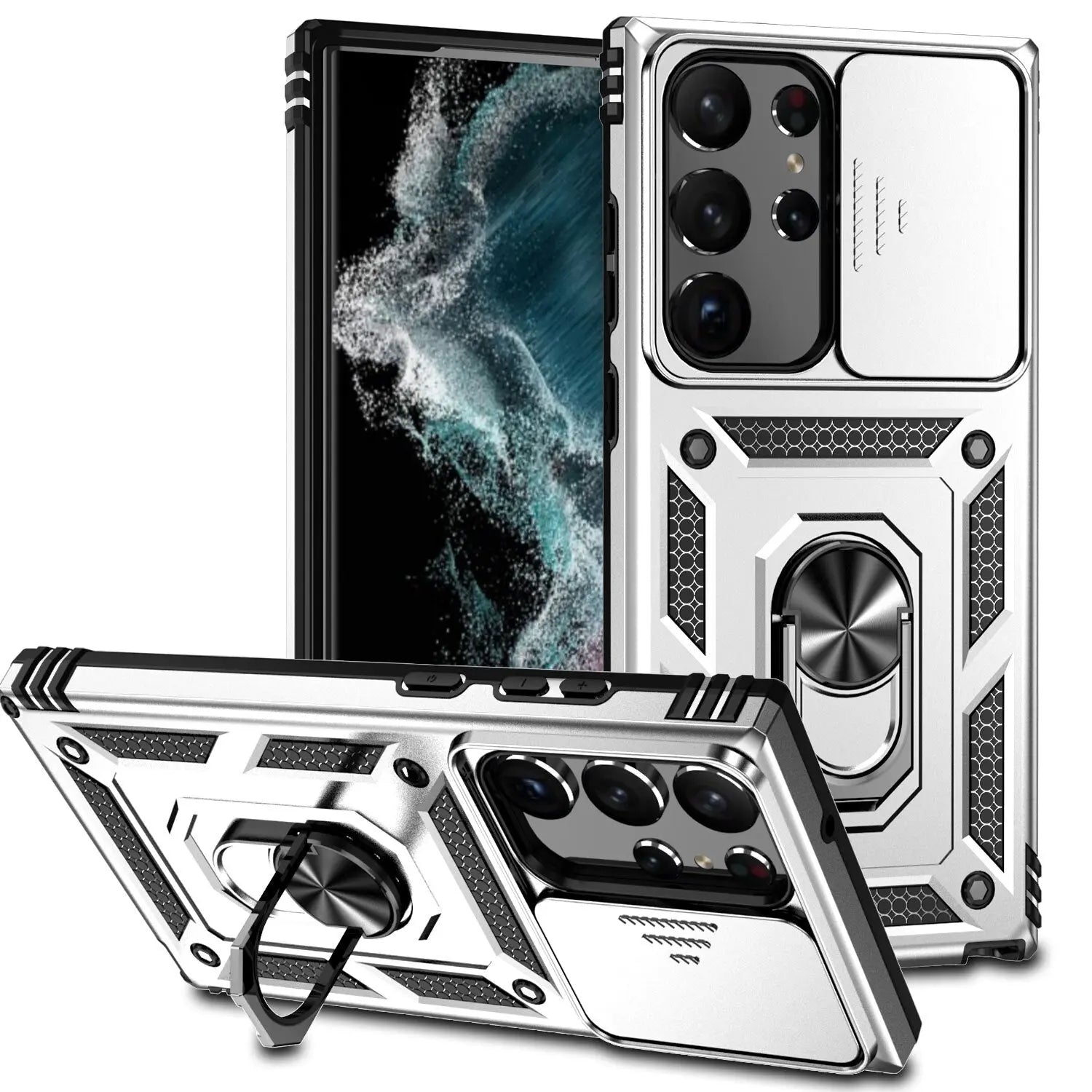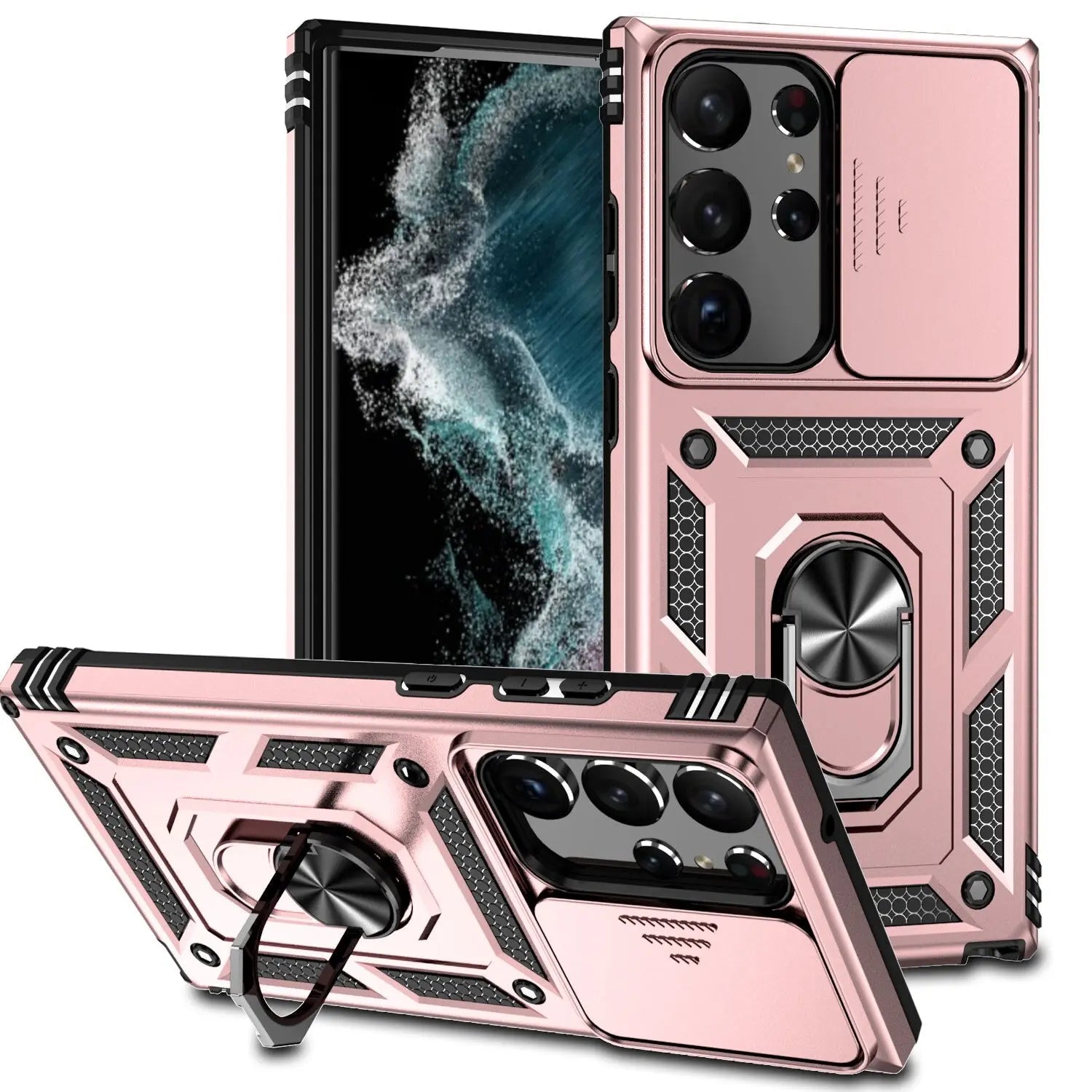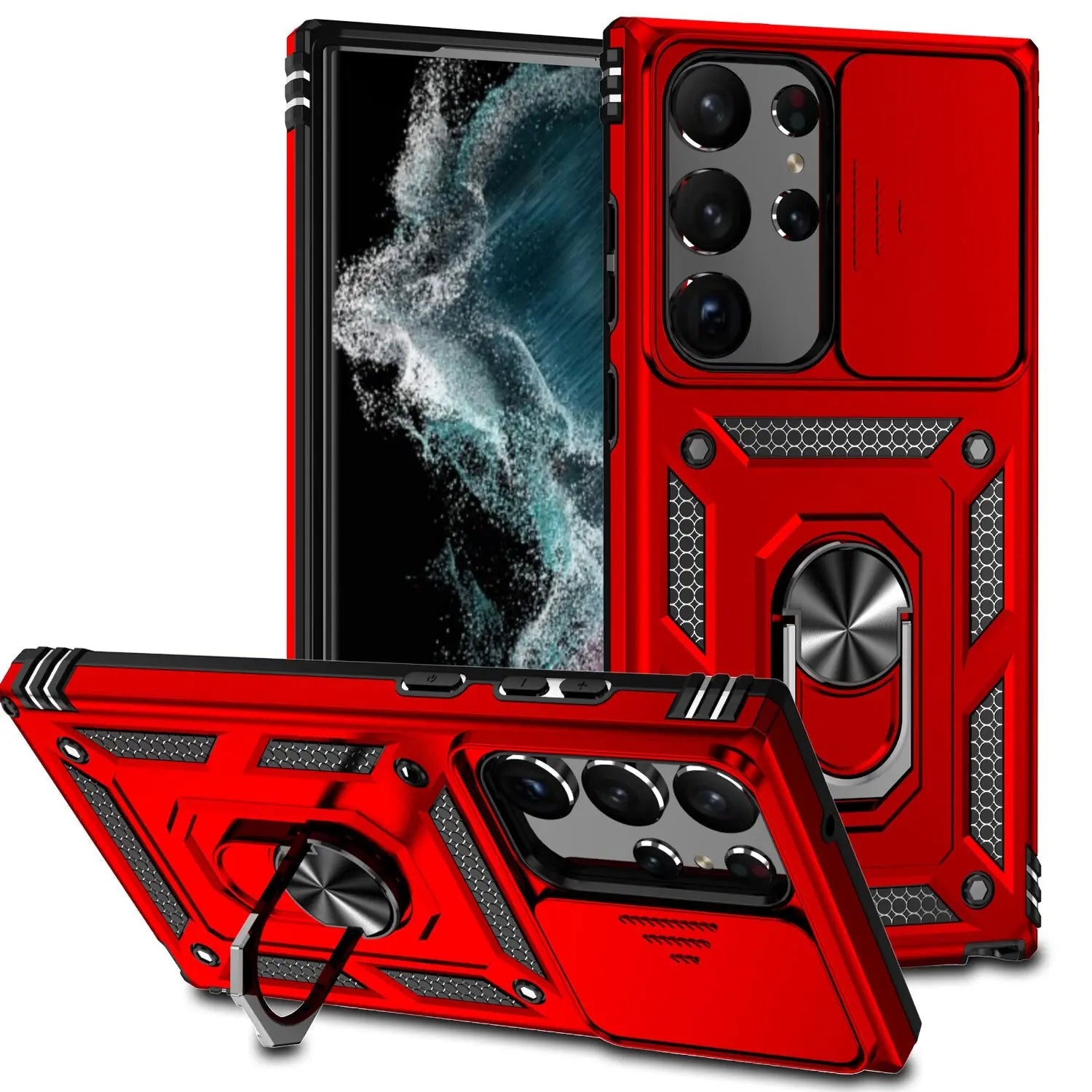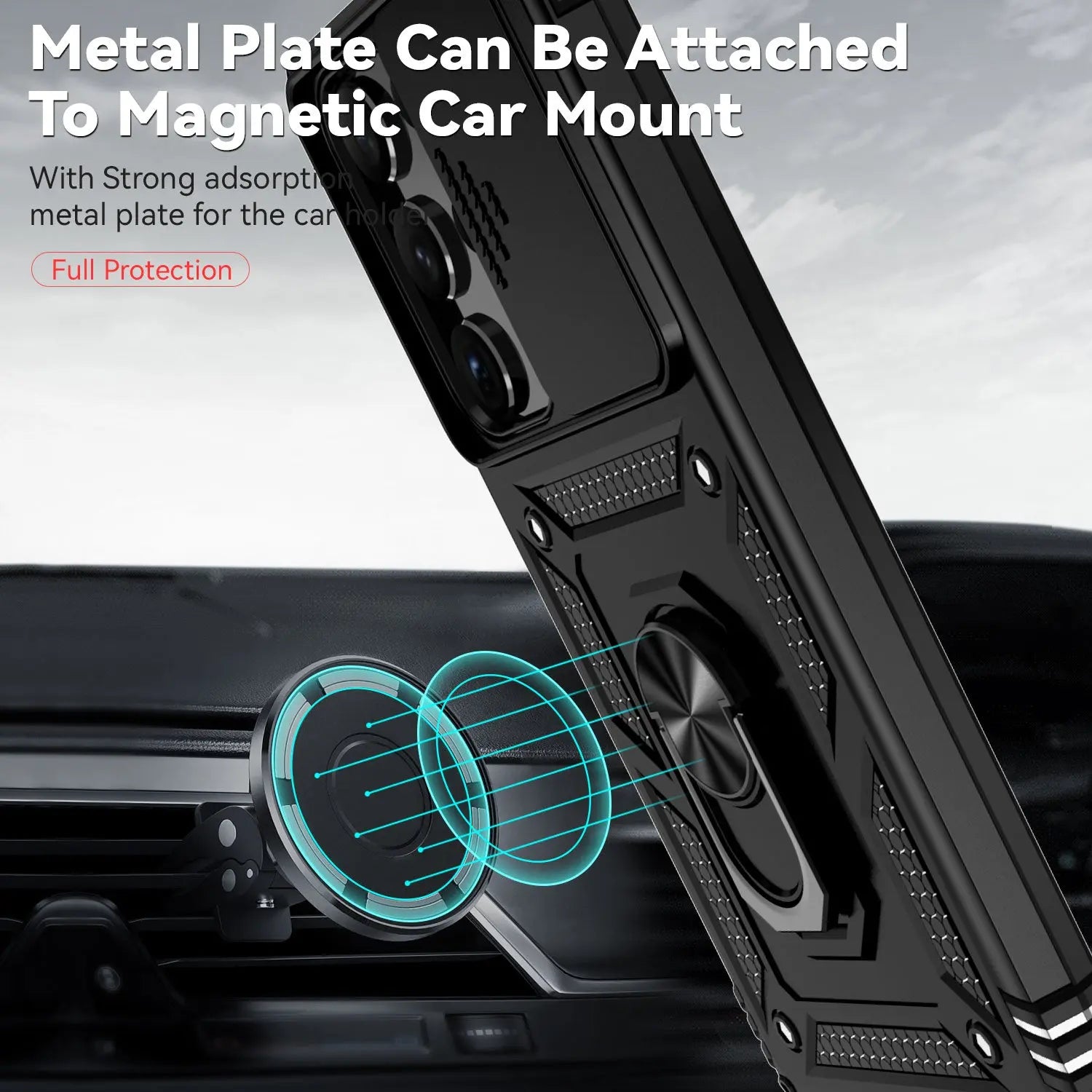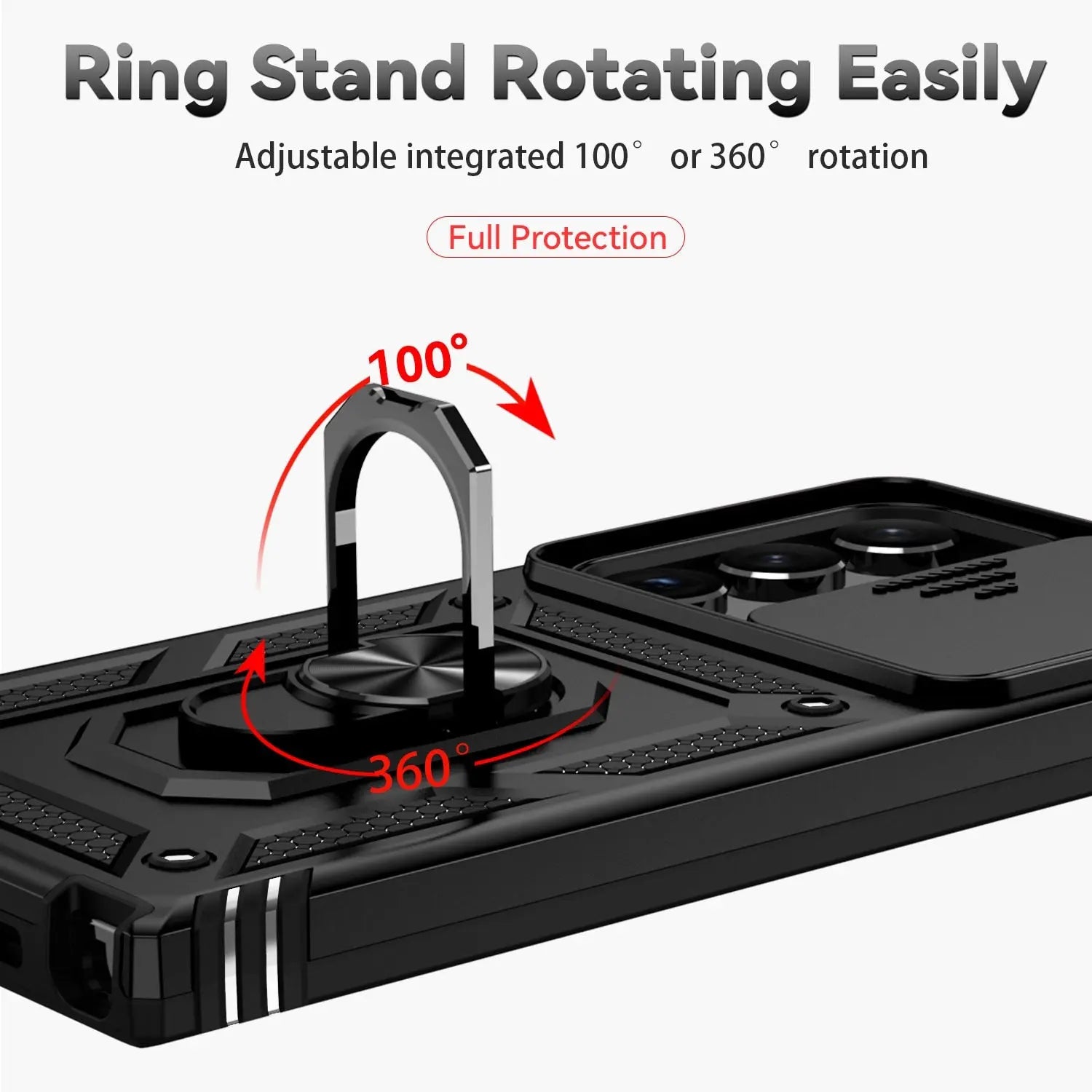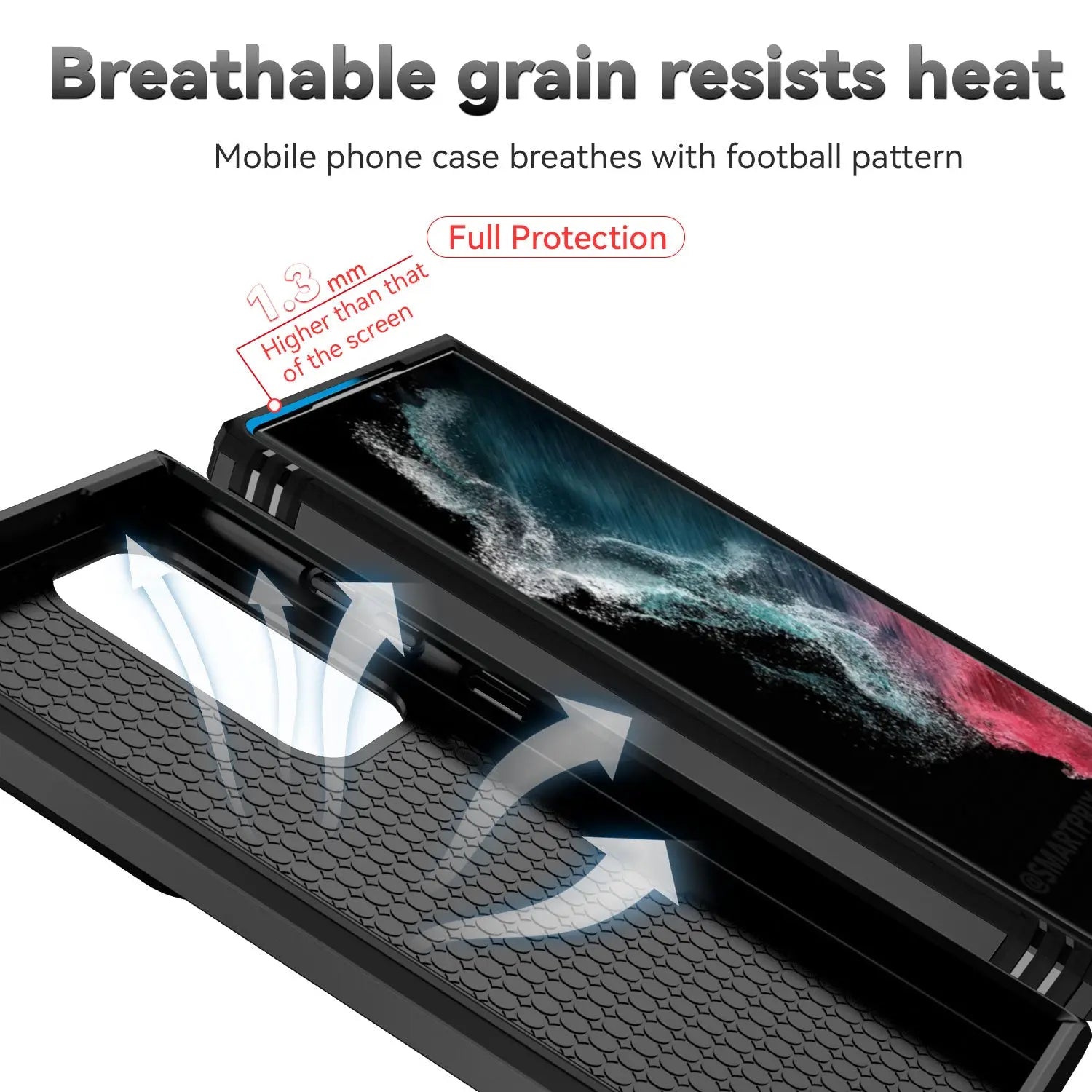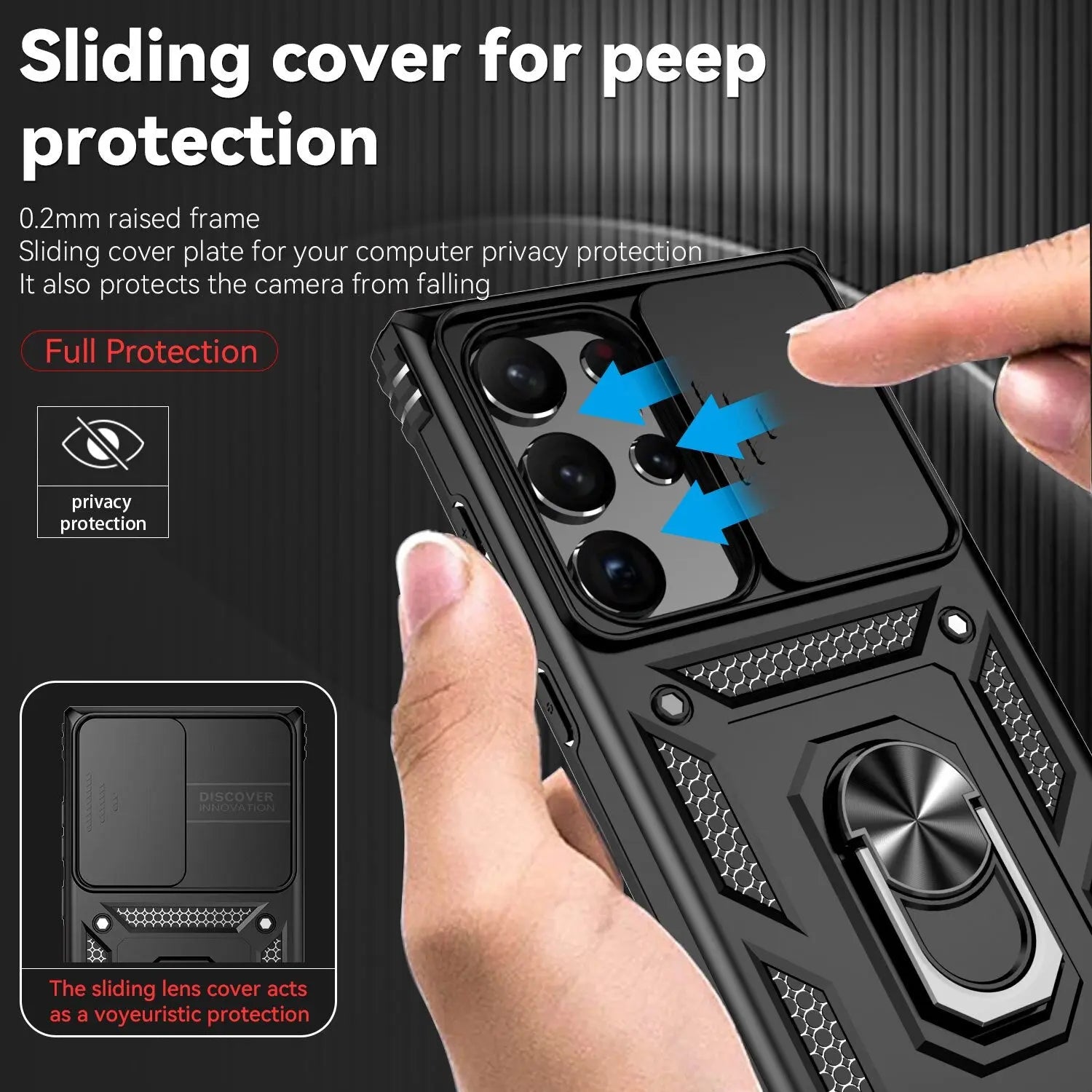 Rhino Armor Kickstand Lens Protection Case For Samsung Galaxy S23 Ultra
Sale price
$34.95
Regular price
$69.95
(/)
Brand: Pinnacle Luxuries
The Pinnacle in phone protection 
Description:
Experience unbeatable protection and sleek design with the Rhino Armor Case for the Samsung Galaxy S23. This exceptional phone case is crafted with a combination of TPU (thermoplastic polyurethane) and PC (polycarbonate) materials, providing superior impact resistance and all-around safeguarding for your valuable device.

When it comes to protection, the Rhino Armor Case reigns supreme. It shields your Samsung Galaxy S23 from unexpected drops, bumps, and scratches, ensuring that your phone remains safe and sound in any situation. The TPU material absorbs shock effectively, while the PC material reinforces the case's structure, offering reliable defense against everyday hazards.

Despite its robust protection, this case maintains a lightweight and slim profile, preserving the sleek design of your Samsung Galaxy S23. Say goodbye to bulky cases that weigh you down; the Rhino Armor Case combines durability with portability, allowing you to carry your phone with ease.

In addition to its protective features, this case boasts a cool and modern aesthetic. Its sleek look enhances the overall appearance of your Samsung Galaxy S23, making a statement wherever you go. Show off your style and enjoy the compliments that come with it.

The Rhino Armor Case doesn't stop at protection and style—it also offers practical features that enhance your overall smartphone experience. The built-in kickstand ring provides convenient hands-free viewing, allowing you to enjoy videos, movies, and video calls without the need to hold your phone. Simply prop it up and indulge in entertainment or productivity.

Moreover, this case incorporates a sliding camera lens protector. With just a simple slide, your camera lens is securely covered, protecting it from scratches and dirt. Capture stunning photos and videos with peace of mind, knowing that your camera lens is well-preserved.

Elevate your Samsung Galaxy S23 experience with the Rhino Armor Case—a perfect blend of form and function. Get ready to enjoy excellent impact protection, all-around coverage, and a stylish design that complements your device. Embrace the Rhino Armor Case and trust that your Samsung Galaxy S23 is in safe hands.
Features:  
Magnetic Ring
Camera Cover Protection
Kickstand
Shatter Protection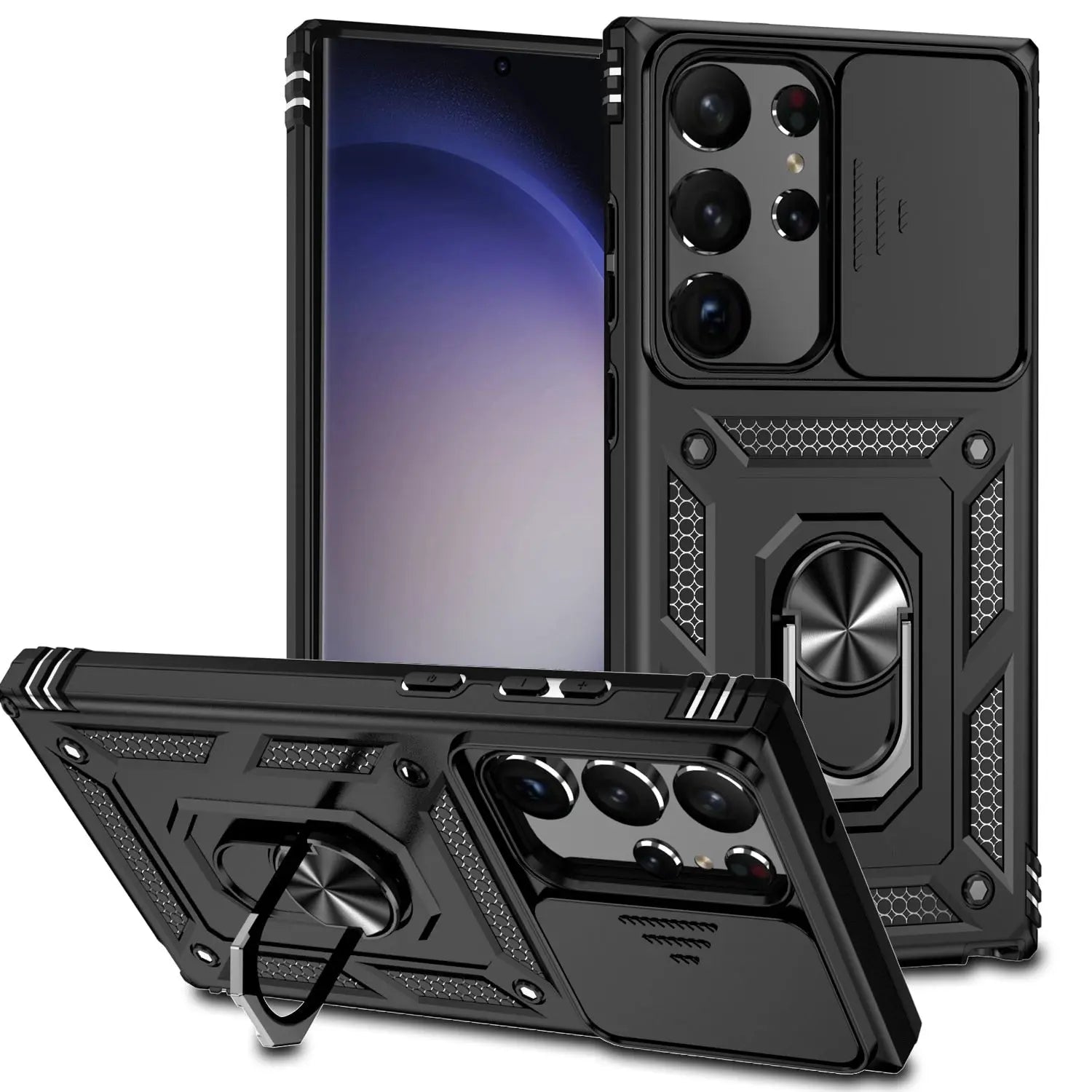 Rhino Armor Kickstand Lens Protection Case For Samsung Galaxy S23 Ultra
Sale price
$34.95
Regular price
$69.95
Choose options