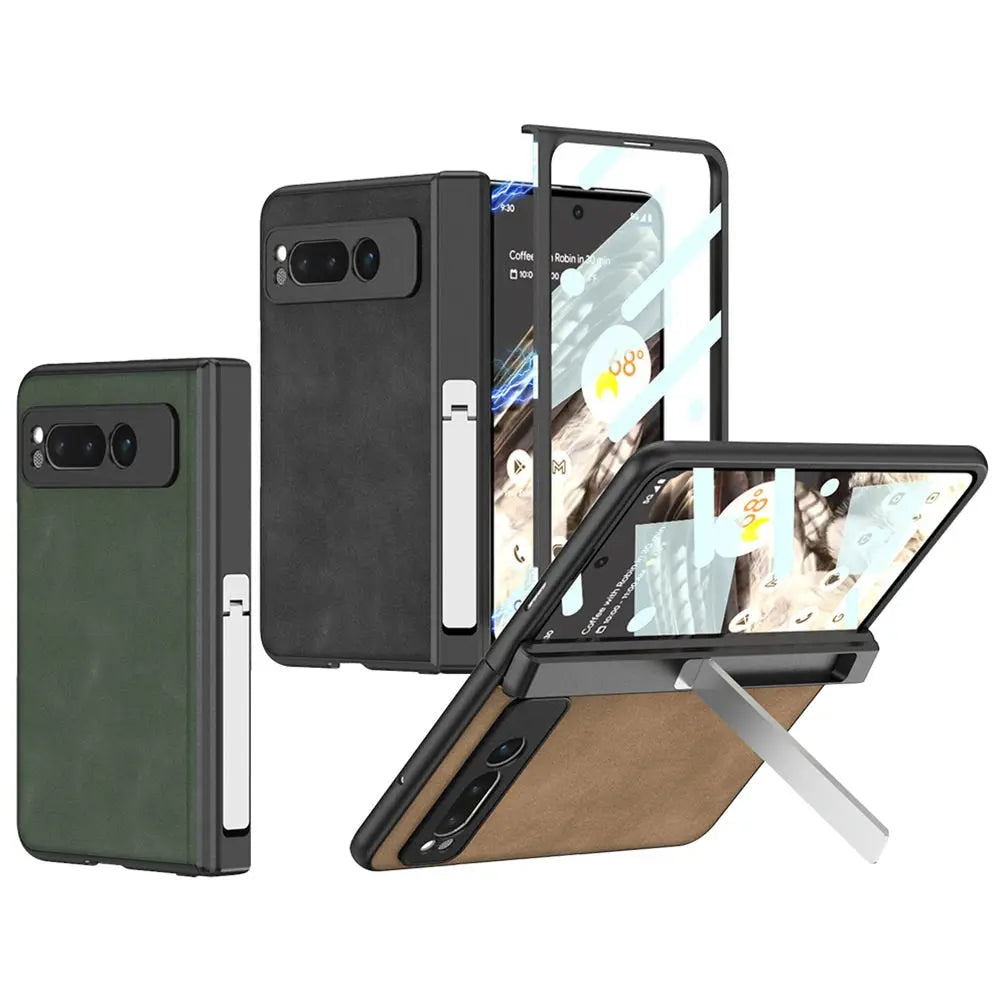 ProGuard Matte Leather Case For Pixel Fold Phone
Sale price
$59.95
Regular price
$109.95
(/)
Brand: Pinnacle Luxuries
Description:
Introducing the ProGuard Premium Leather Phone Case by Pinnacle Luxuries, designed exclusively for the Google Pixel Fold. Elevate your smartphone experience with this remarkable phone case that combines style, functionality, and top-notch protection.
The ProGuard case is crafted from high-quality genuine leather, providing a luxurious feel and sophisticated look. Not only does it enhance the aesthetics of your Google Pixel Fold, but it also offers reliable protection against everyday bumps, scratches, and accidental drops.
Equipped with a built-in kickstand, the ProGuard takes your multimedia experience to new heights. Whether you're watching movies, video chatting, or following step-by-step tutorials, the kickstand offers multiple adjustable angles, allowing you to find the perfect viewing position for your comfort and convenience.
Safeguarding your Google Pixel Fold's display is essential, and that's why the ProGuard comes with a built-in screen protector. This ultra-clear shield shields your screen from scratches, smudges, and fingerprints, while maintaining its crystal-clear visibility and touch sensitivity. Enjoy a pristine, vibrant display without compromising on touch responsiveness.
Designed with precision, the ProGuard provides easy access to all ports, buttons, and features of your Google Pixel Fold. The perfectly aligned cutouts ensure seamless connectivity and effortless operation, allowing you to utilize all the functionalities of your device without removing the case.
The ProGuard boasts a slim and sleek profile that perfectly complements the slim design of the Google Pixel Fold. It adds minimal bulk, making it easy to slip into pockets or bags. The precise fit of the case ensures a secure grip and offers a comfortable feel in your hands.
Pinnacle Luxuries is dedicated to delivering products of exceptional quality and customer satisfaction. Each ProGuard case is meticulously crafted to meet the highest standards of excellence, providing you with a premium phone case that not only offers outstanding protection but also exudes style and sophistication.
Elevate your Google Pixel Fold experience with the ProGuard Premium Leather Phone Case from Pinnacle Luxuries. Embrace the perfect blend of style, functionality, and reliable protection, all wrapped in a luxurious leather package. Experience the pinnacle of smartphone accessories with ProGuard.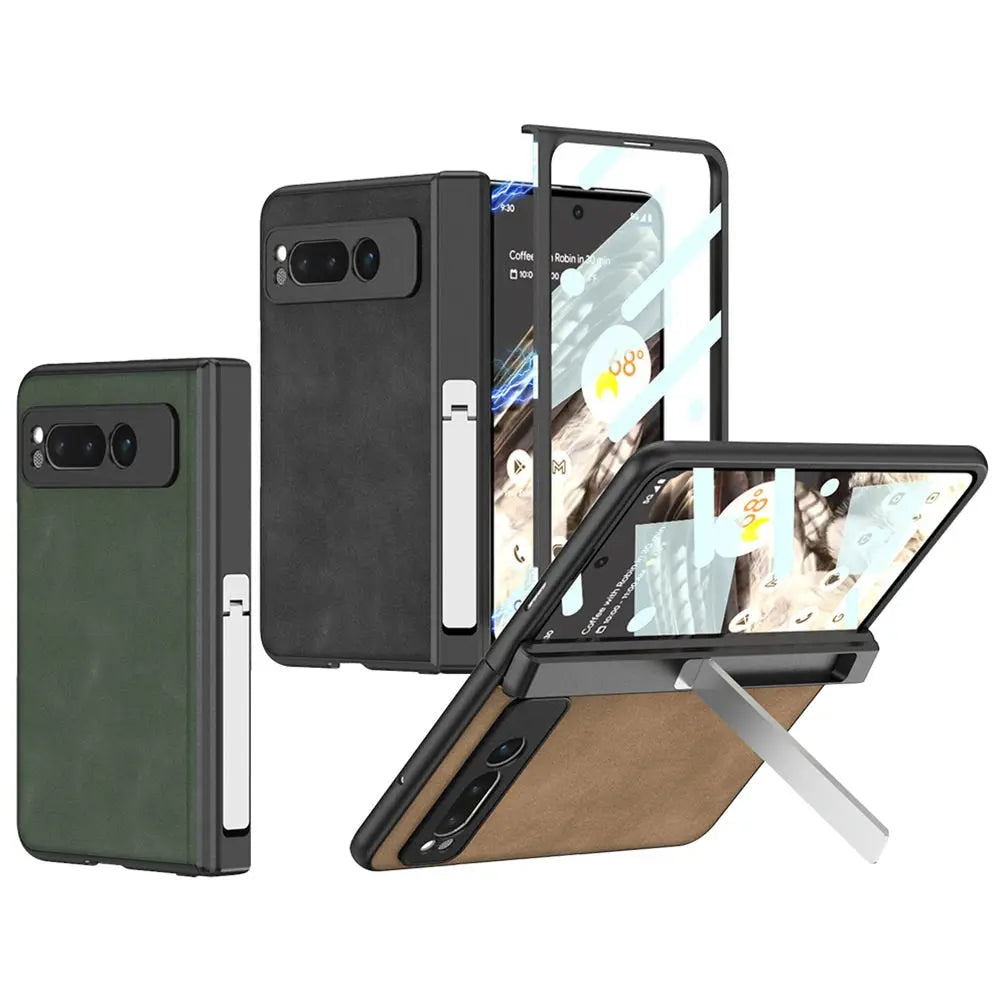 ProGuard Matte Leather Case For Pixel Fold Phone
Sale price
$59.95
Regular price
$109.95
Choose options