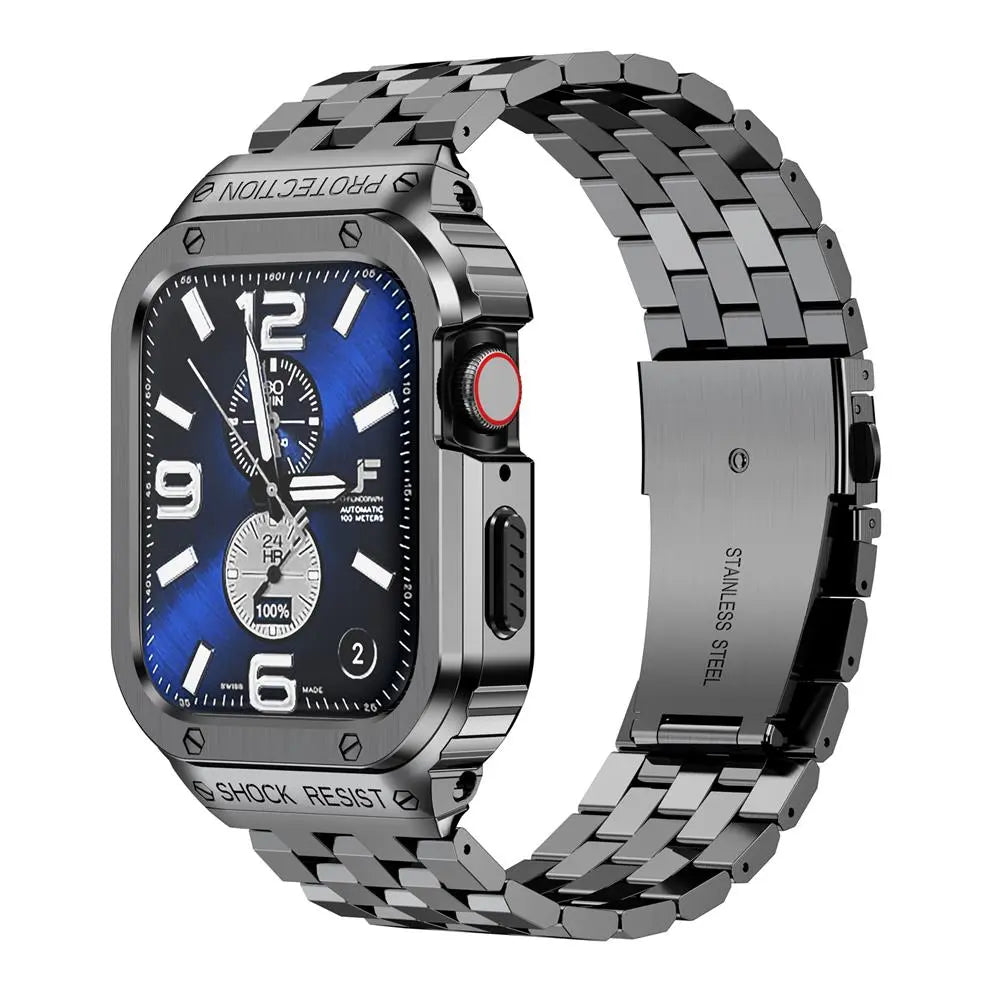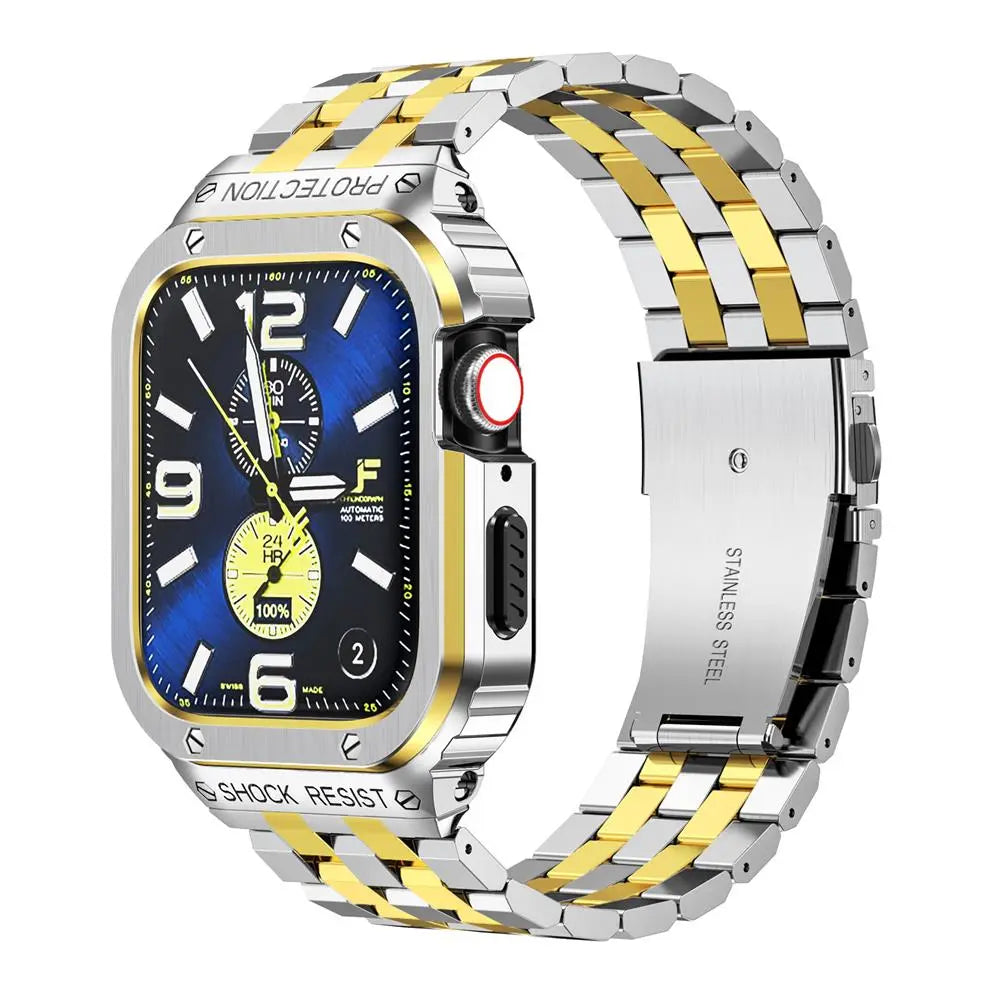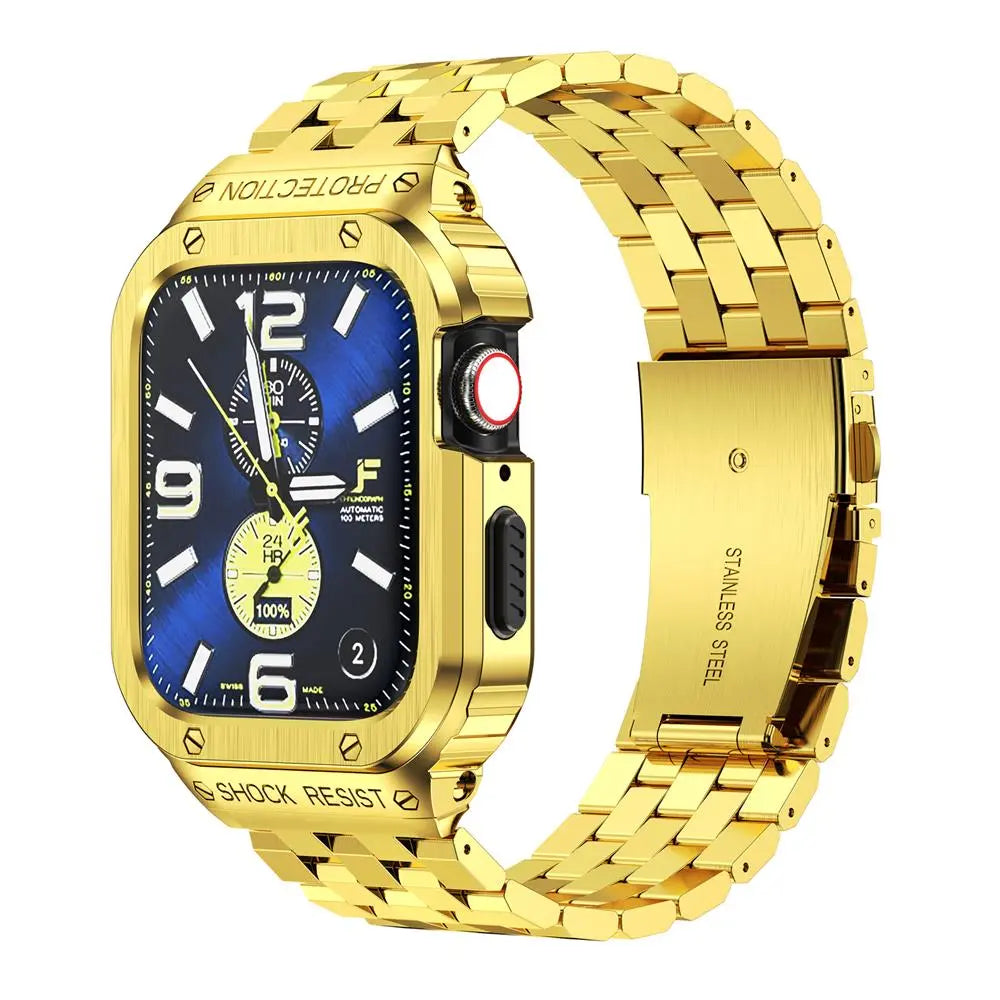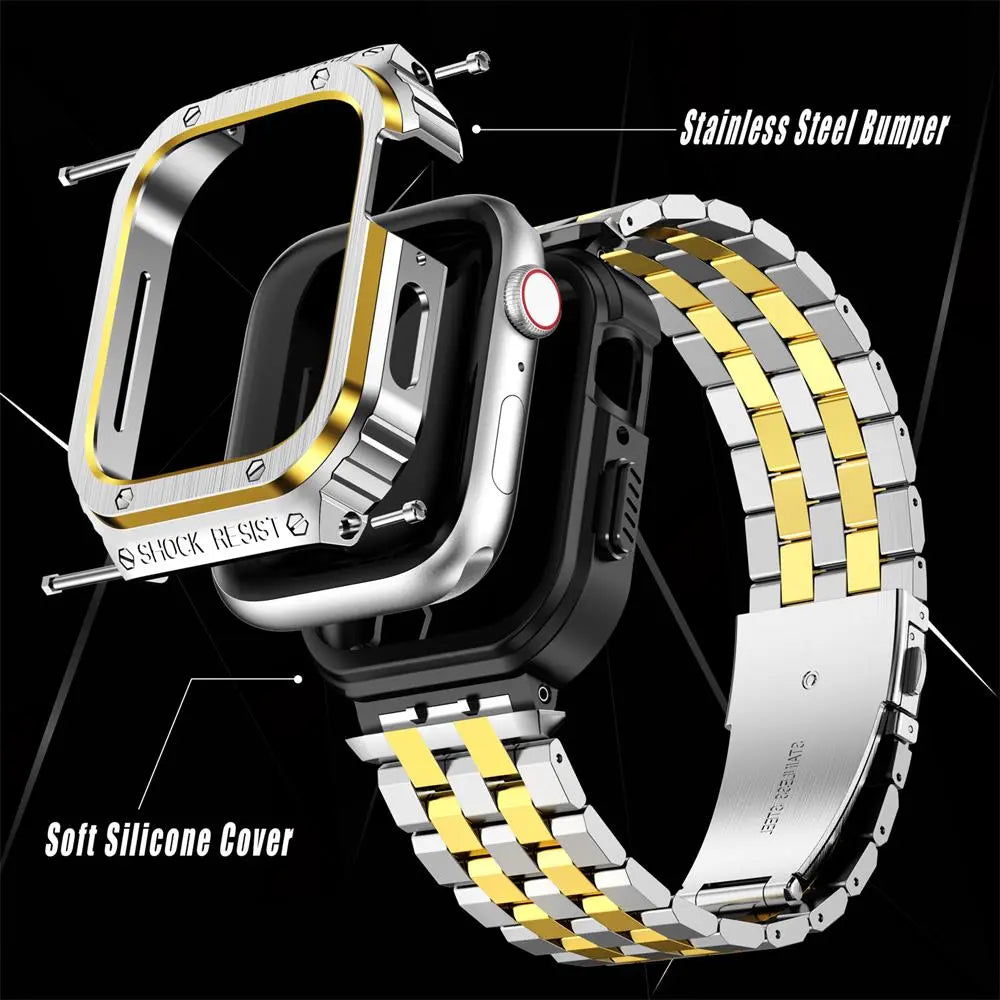 Pinnacle Stainless Steel Band Case Combo For Apple Watch Ultra & Ultra 2 49mm
Sale price
$59.95
Regular price
$129.95
(/)
Brand: Pinnacle Luxuries
Size:
49mm Series Ultra
49mm Series Ultra 2
Description:
Elevate your Apple Watch Ultra experience with our best-selling stainless steel military-grade watch band and case combo from Pinnacle Luxuries. Immerse yourself in the pinnacle of style and protection as this combo seamlessly blends luxury with unbeatable durability, ensuring your Apple Watch remains a timeless piece.
Crafted from high-quality stainless steel, our watch band and case combo offers more than just protection – it's a statement. Defend your Apple Watch against scratches, drops, and everyday wear with a product that radiates sophistication.
Specifically designed for the Apple Watch Ultra, our combo provides a snug fit that guarantees full protection without compromising functionality. The stainless steel construction not only shields your watch from impacts but also adds a touch of elegance that complements any attire.
The clasp design ensures both comfort and security, keeping your watch securely in place during all your activities. Rugged and stylish, our watch band and case combo is the ultimate choice for those who prioritize protection without sacrificing fashion.
Choose the top-selling stainless steel military-grade watch band and case combo – a fusion of style and defense. Don't settle for anything less than the best. Secure your Apple Watch Ultra with Pinnacle Luxuries and experience unparalleled style and protection.
Premium Quality: Pinnacle Luxuries meticulously custom designs and engineers our products to offer the finest apple watch steel band and case combo available today. Our combo provides ultimate protection for your Apple Watch.
Features:
Enhanced Durability: Our steel band and case frame deliver edge-to-edge protection, preventing chips, scratches, and damage to your watch. Invest in the ultimate safeguard for your Apple Watch with Pinnacle Luxuries.
Pinnacle Stainless Steel Band Case Combo For Apple Watch Ultra & Ultra 2 49mm
Sale price
$59.95
Regular price
$129.95
Choose options