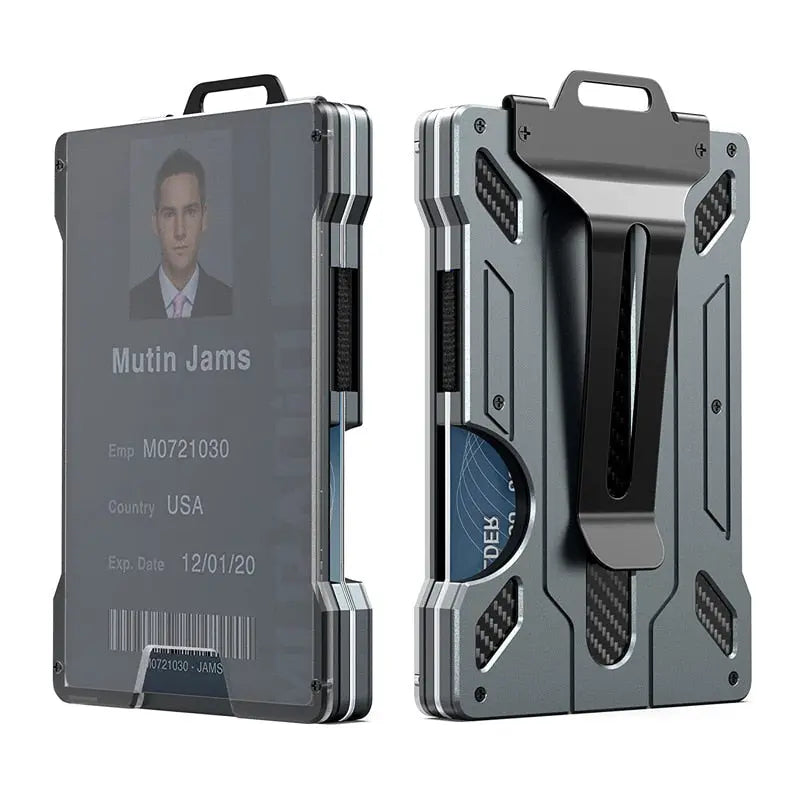 StealthShield Card Holder Wallet
Sale price
$49.95
Regular price
$114.95
(/)
Brand: Pinnacle Luxuries

Description:
Introducing the StealthShield Card Holder Wallet by Pinnacle Luxuries - a force to be reckoned with, prepared to conquer any adventure that comes your way. Built for ruggedness and designed to endure, this wallet is as stealthy as it is robust, making it the ultimate choice for adventurers, hikers, and outdoor enthusiasts who crave a timepiece that stands strong in the face of adversity.
Constructed with military-grade materials, the StealthShield exudes a sleek and powerful presence, embodying the essence of resilience and dependability. Its formidable design ensures that your cards and cash stay shielded, protected from the elements and rough conditions that accompany your explorations.
Rain or shine, the StealthShield's waterproof construction keeps your essentials safe, allowing you to traverse through wet environments with unwavering confidence. Its high-strength aluminum frame forms an impenetrable barrier, safeguarding your valuables against wear and tear, no matter where your journey takes you.
Despite its rugged exterior, the StealthShield is thoughtfully engineered to be slim and lightweight, effortlessly sliding into your pocket or bag without impeding your movements. Thanks to the quick access card slot, your most-used cards are always at your fingertips, while the secure money clip ensures your cash is organized and readily accessible.
Embrace the spirit of adventure with the Pinnacle Luxuries StealthShield Card Holder Wallet. A fusion of strength, style, and functionality, this wallet is your reliable companion, ready to take on the world with you. Upgrade your gear and seize every moment with a wallet that exudes stealthy confidence and unwavering durability.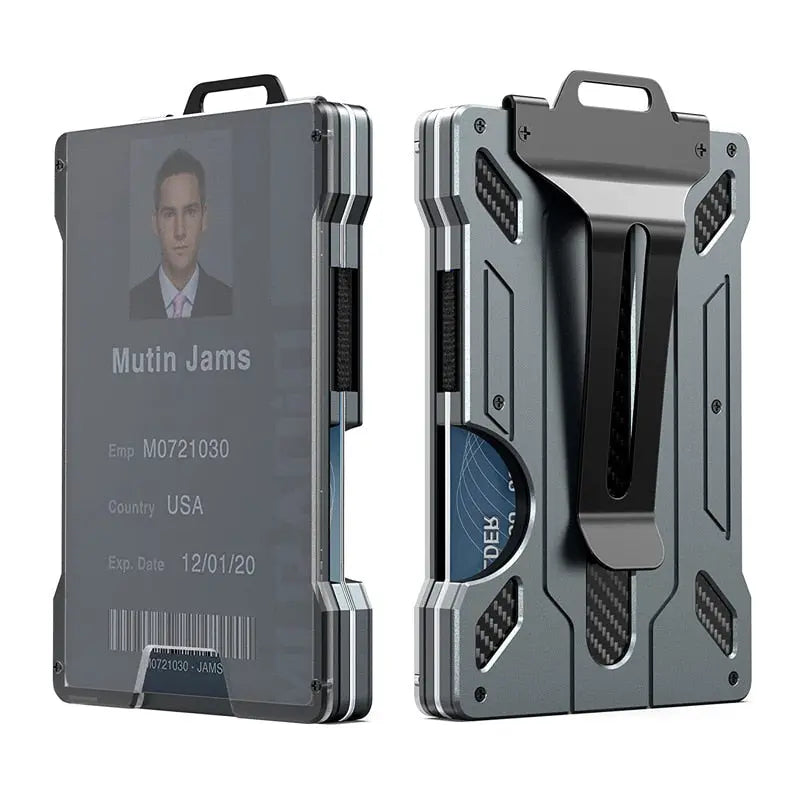 StealthShield Card Holder Wallet
Sale price
$49.95
Regular price
$114.95
Choose options