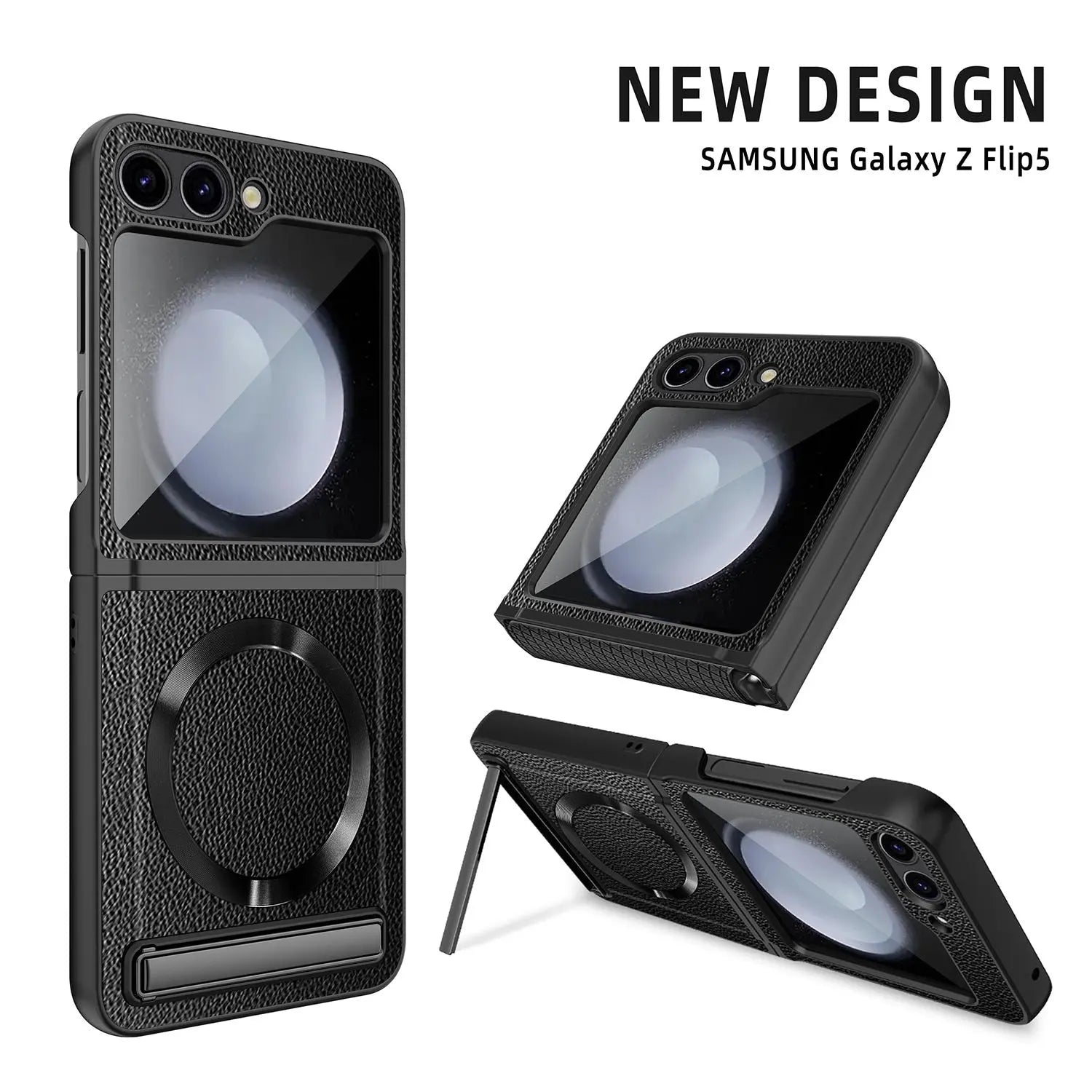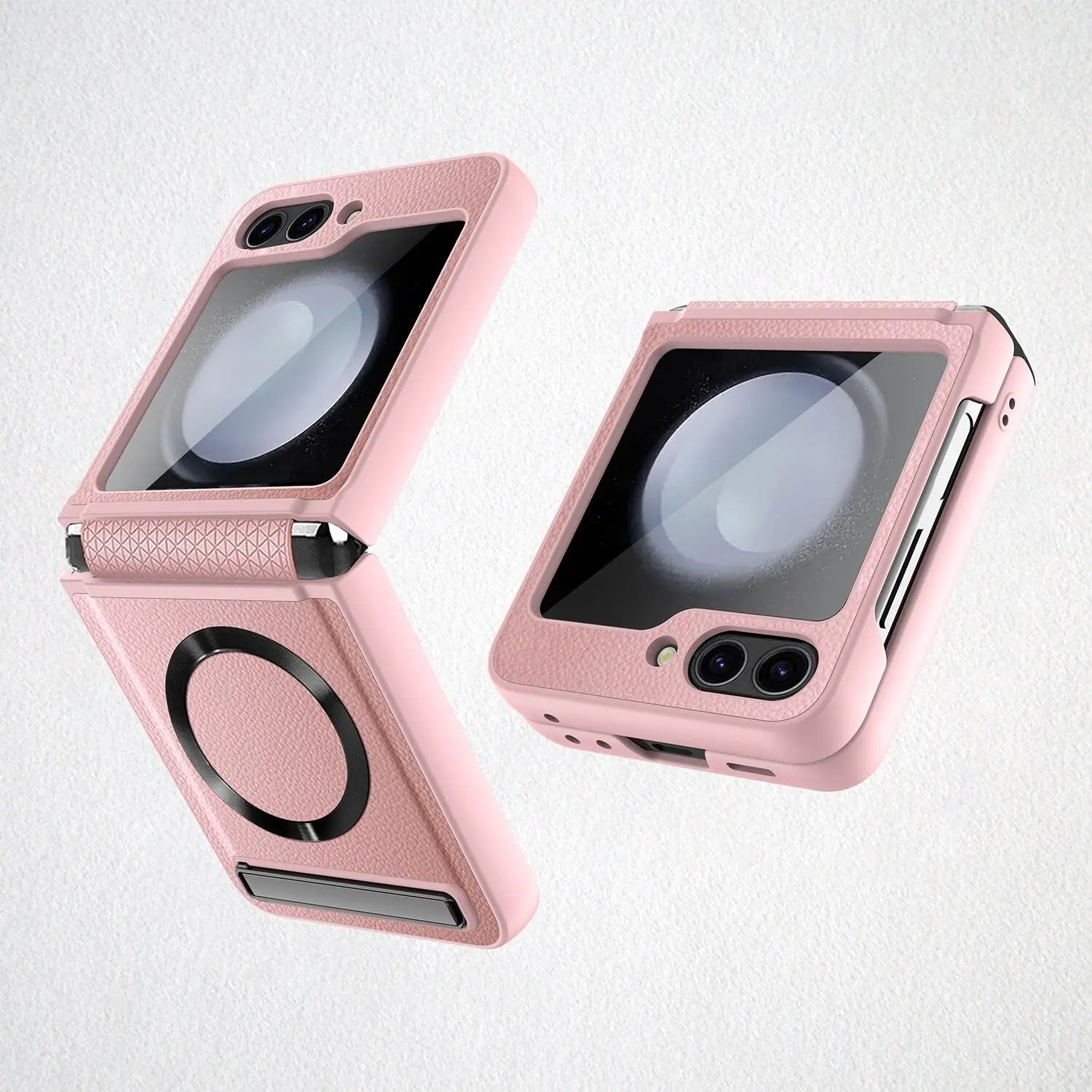 ElegantKick Leather MagSafe Compatible Phone Case for Samsung Galaxy Z Flip 5
Sale price
$64.95
Regular price
$99.95
(/)
Brand: Pinnacle Luxuries
Description:
Introducing the ElegantKick Leather Phone Case, an exquisite blend of sophistication and functionality custom-designed by Pinnacle Luxuries for the Samsung Galaxy Z Flip 5. Elevate your phone protection to the next level with this sleek and lightweight case, crafted from premium leather for a luxurious touch.
Sleek and Lightweight Design: Embrace elegance without adding bulk. The ElegantKick case boasts a slim profile that perfectly complements the sleek design of your Samsung Galaxy Z Flip 5. Carry your phone effortlessly and slip it into your pocket with ease.
Premium Leather Craftsmanship: Luxuriate in the feeling of genuine leather. Meticulously crafted, the ElegantKick case exudes a sense of refined style and durability, ensuring it ages gracefully over time.
MagSafe Charging Compatible: Experience seamless charging with MagSafe compatibility. The ElegantKick case supports hassle-free wireless charging, allowing you to power up your Samsung Galaxy Z Flip 5 with ease.
Built-In Kickstand Functionality: Enjoy hands-free convenience. The ElegantKick case features a built-in kickstand that props your Samsung Galaxy Z Flip 5 at the perfect angle for watching videos, making video calls, or browsing content comfortably.
360-Degree Protection: Trust in comprehensive defense. The ElegantKick case wraps your Samsung Galaxy Z Flip 5 in full military grade protection, safeguarding it from everyday bumps, scratches, and accidental drops.
Precise Cutouts and Responsive Buttons: Experience unhindered access. The ElegantKick case is designed with precision cutouts, ensuring easy access to all ports, buttons, and features of your Samsung Galaxy Z Flip 5.
Easy Installation and Removal: Slip-on and go. The ElegantKick case allows for a hassle-free installation and removal process, making it convenient to switch between cases whenever you desire.
Indulge in the epitome of style and functionality with the ElegantKick Leather Phone Case for Samsung Galaxy Z Flip 5. Enhance your device with a touch of luxury while ensuring it stays protected in every aspect of your dynamic lifestyle.
Experience the pinnacle of phone case craftsmanship and elevate your Samsung Galaxy Z Flip 5 experience with Pinnacle Luxuries. Place your order today and embrace the perfect blend of elegance and practicality in the ElegantKick case.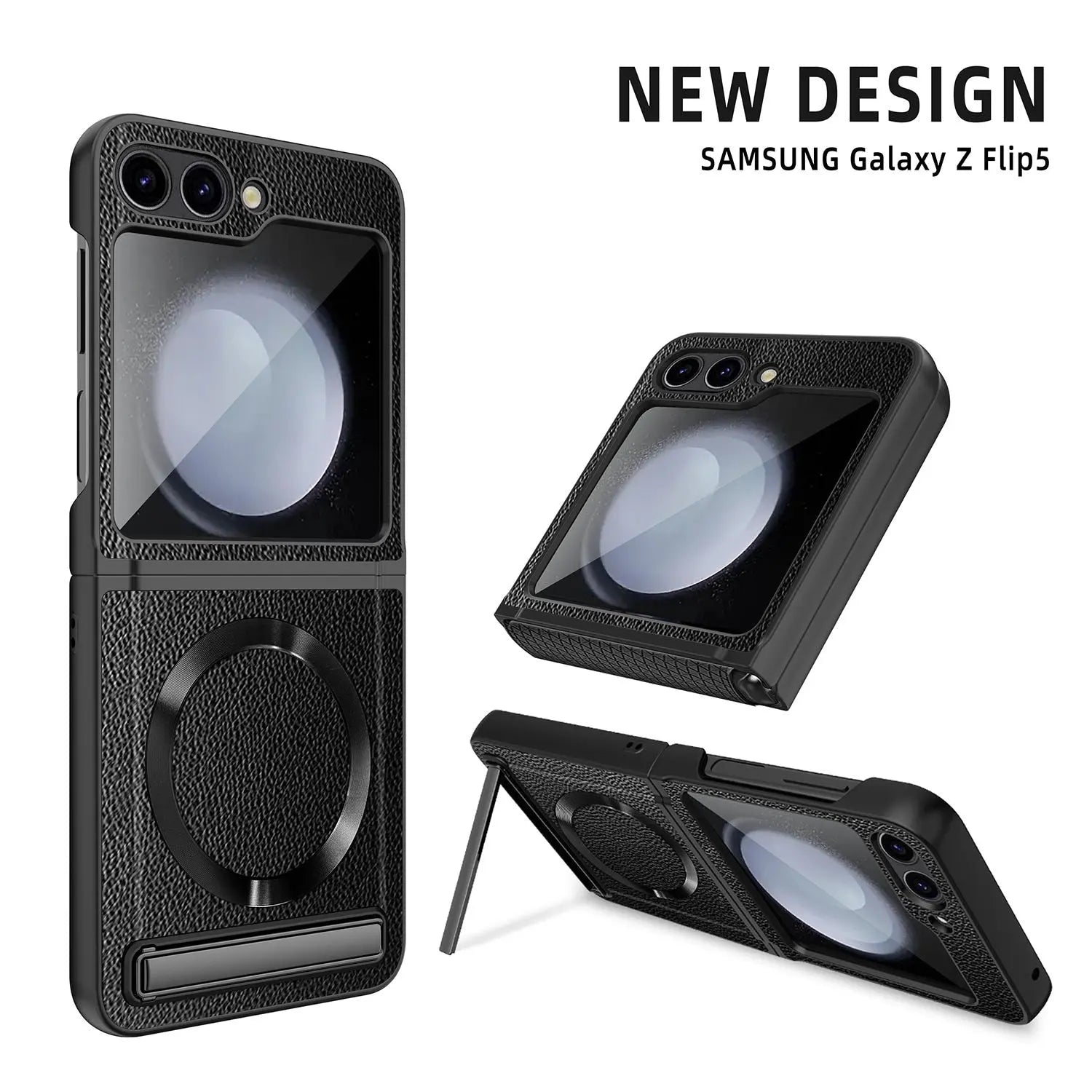 ElegantKick Leather MagSafe Compatible Phone Case for Samsung Galaxy Z Flip 5
Sale price
$64.95
Regular price
$99.95
Choose options