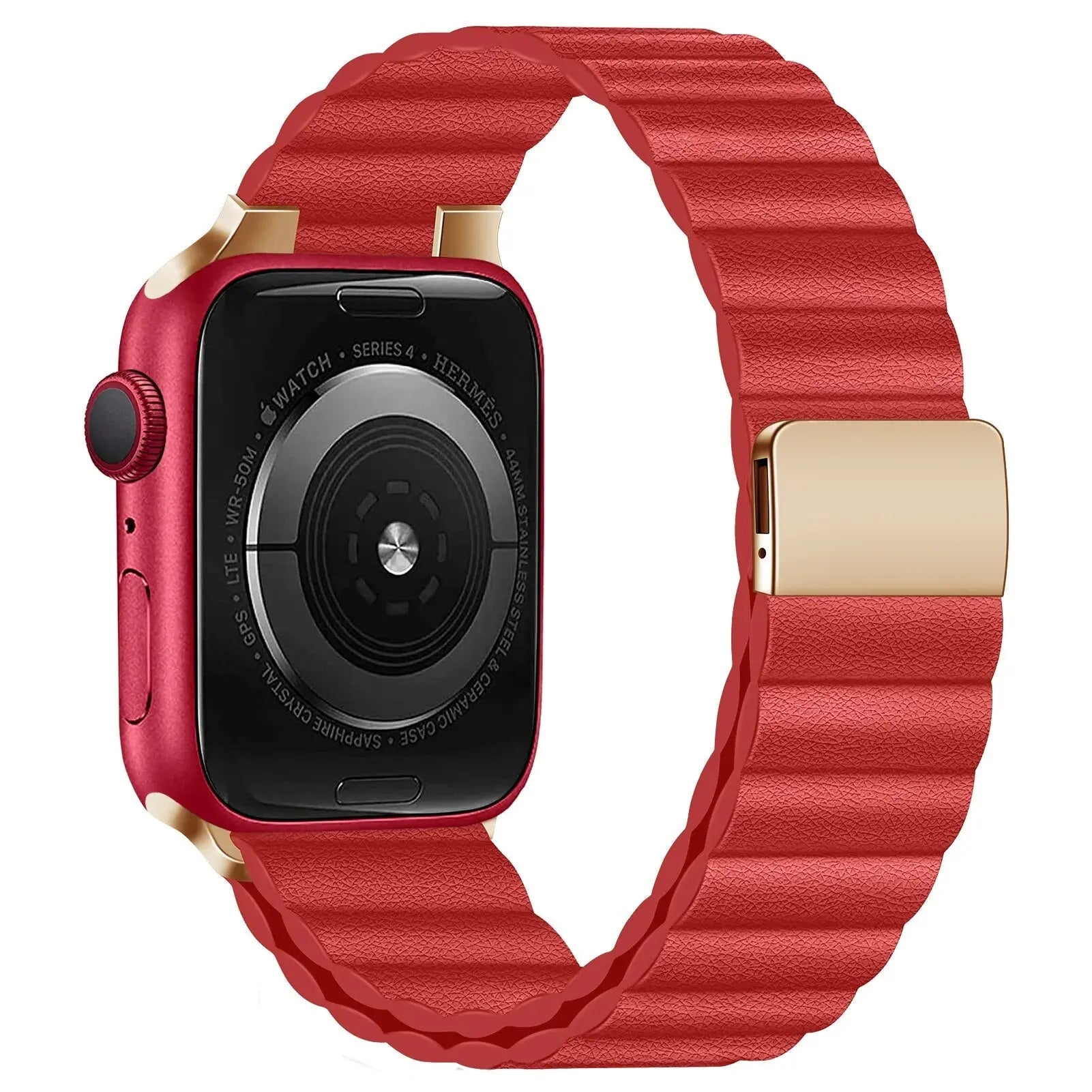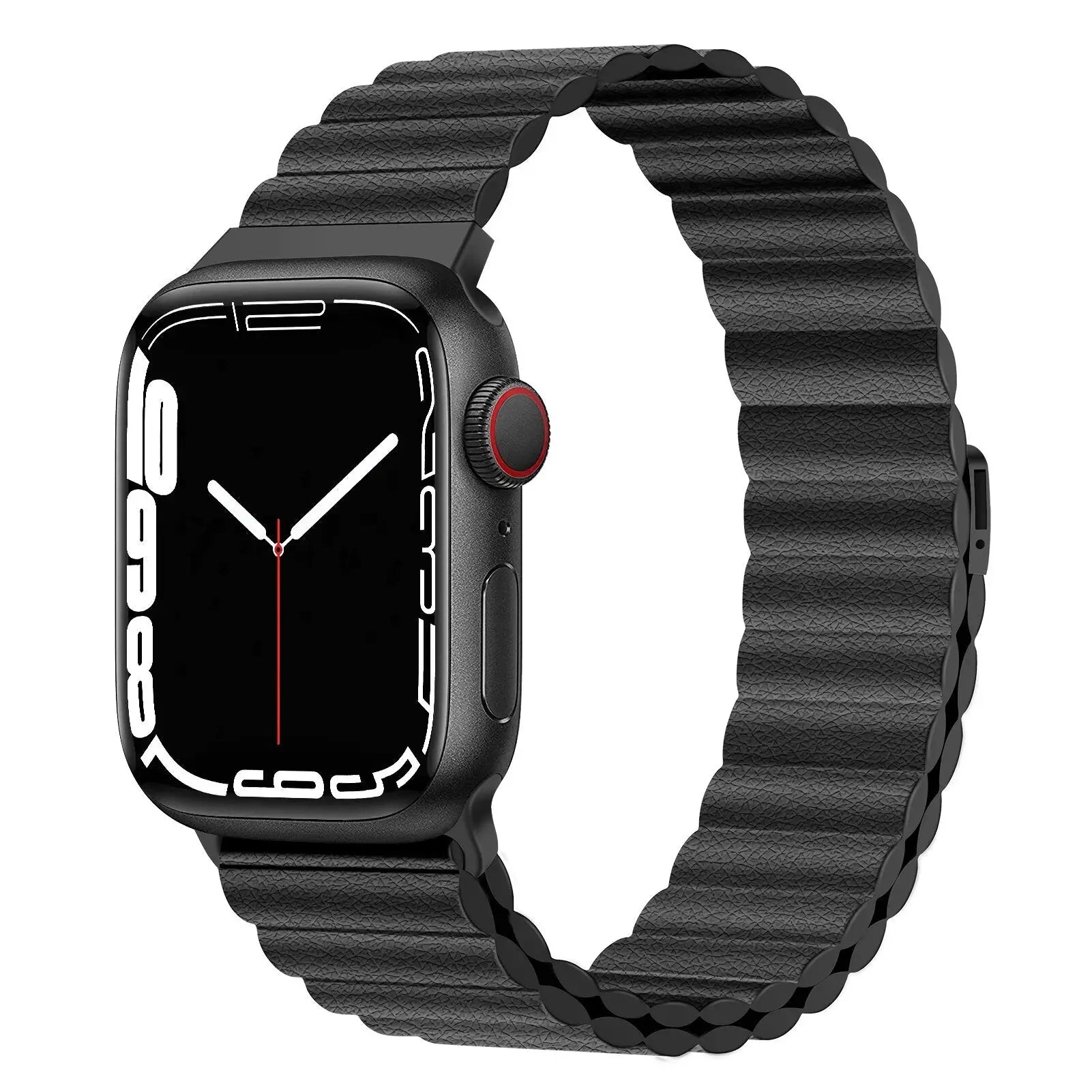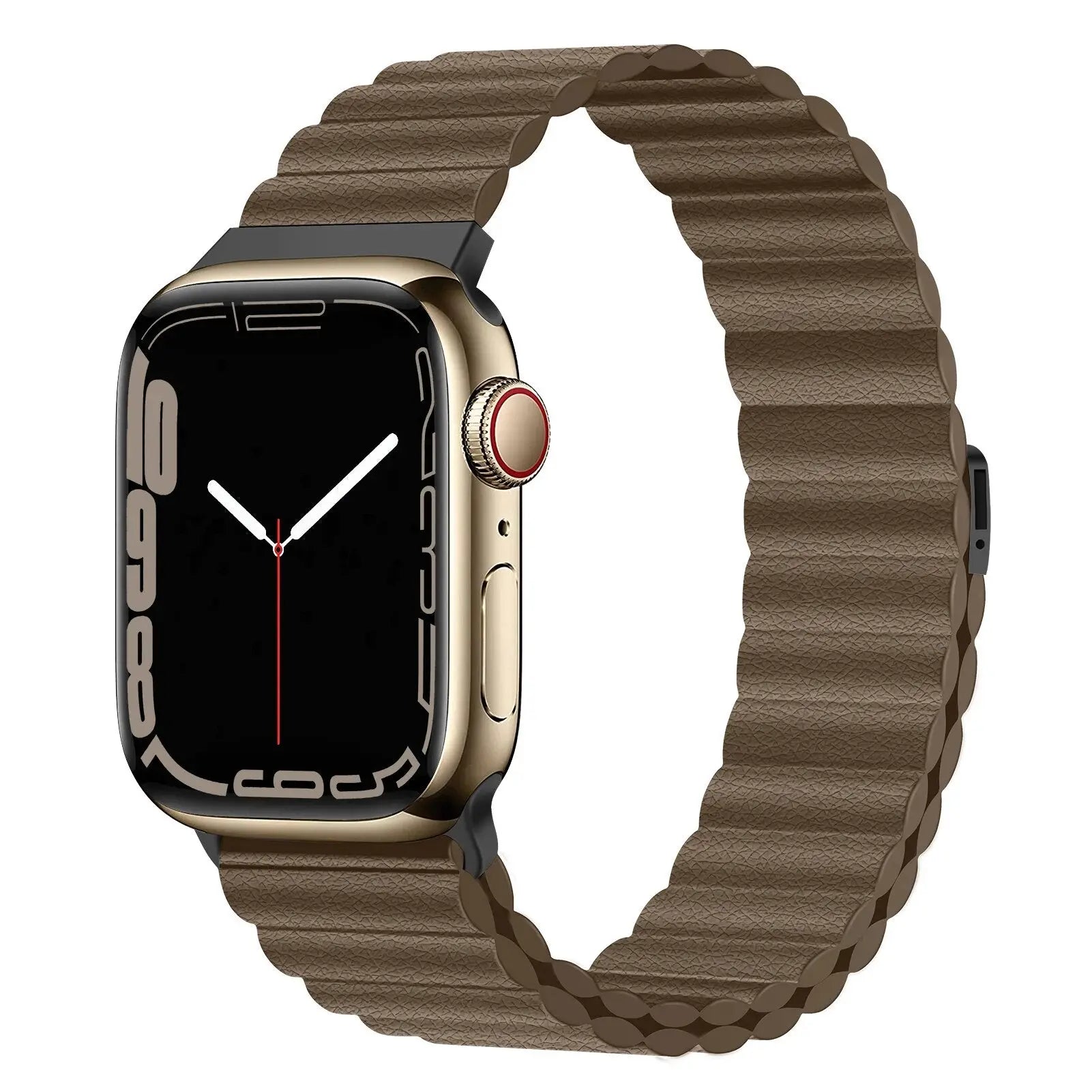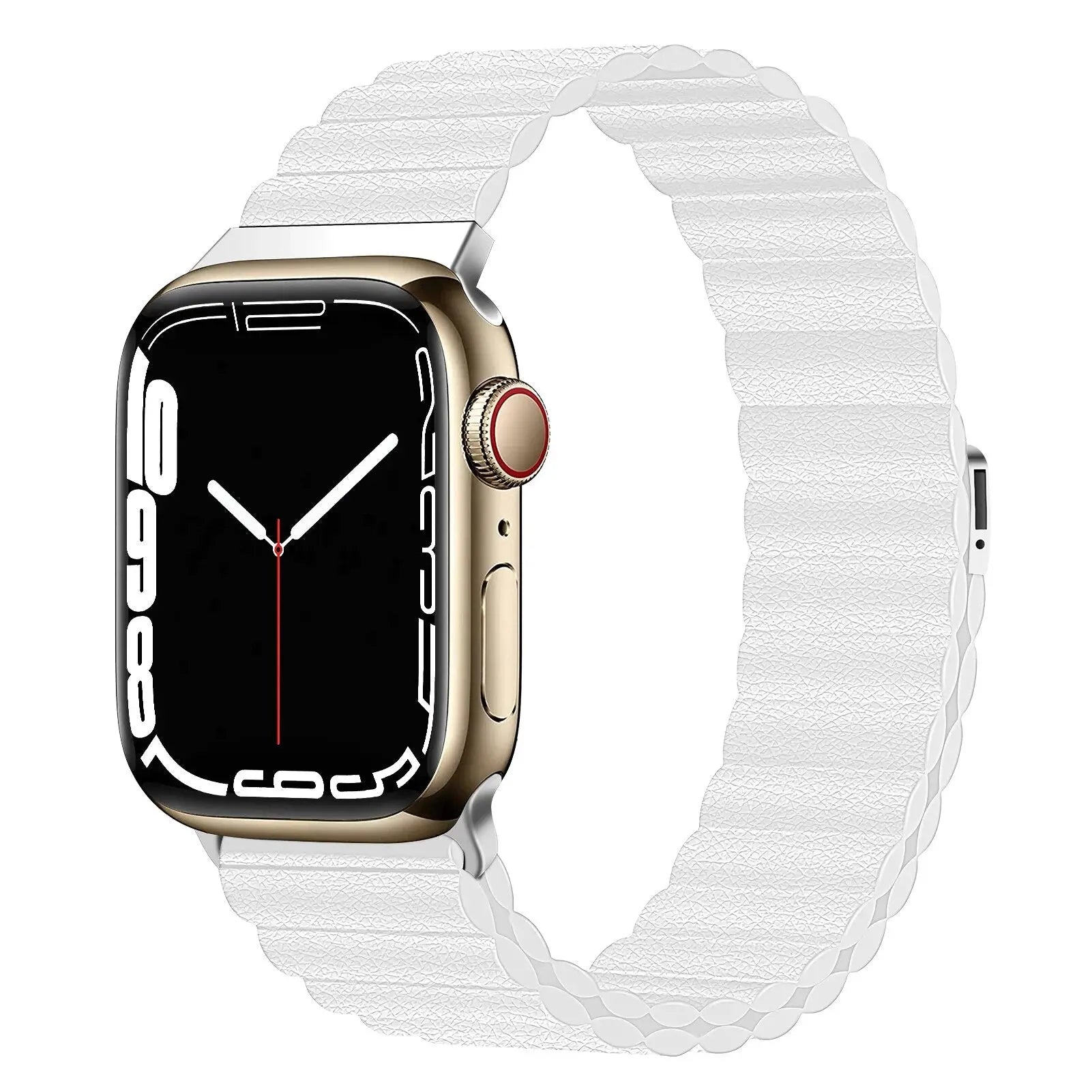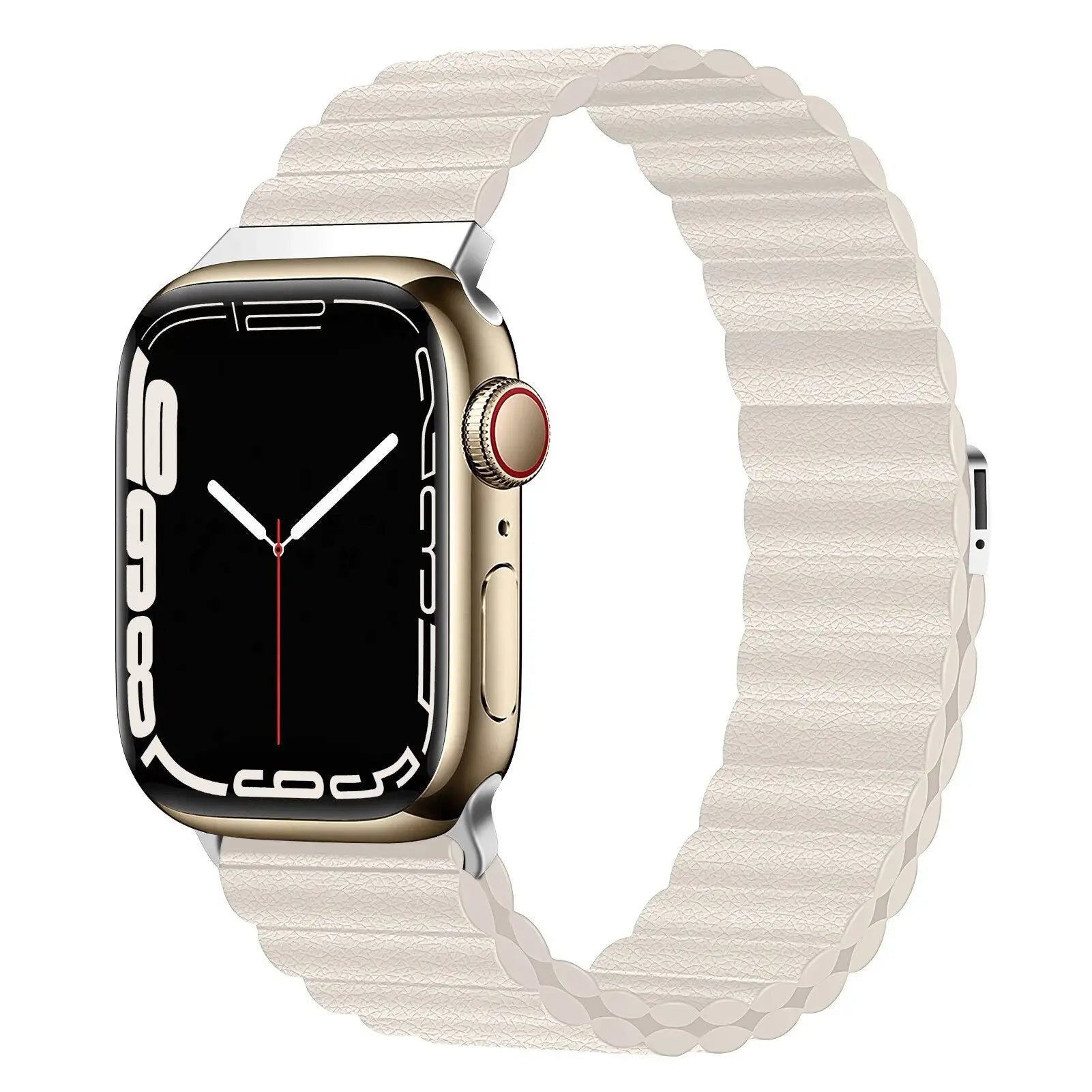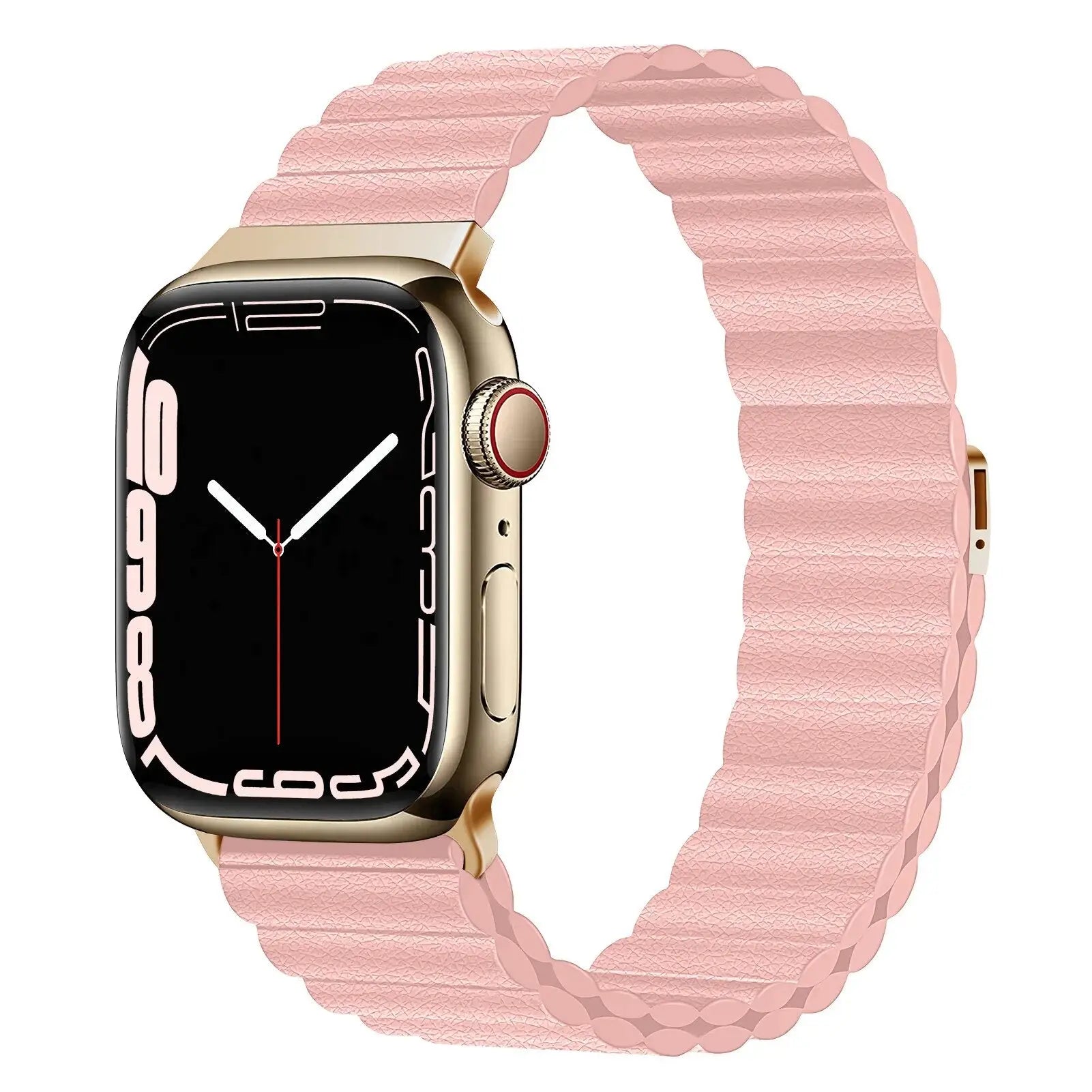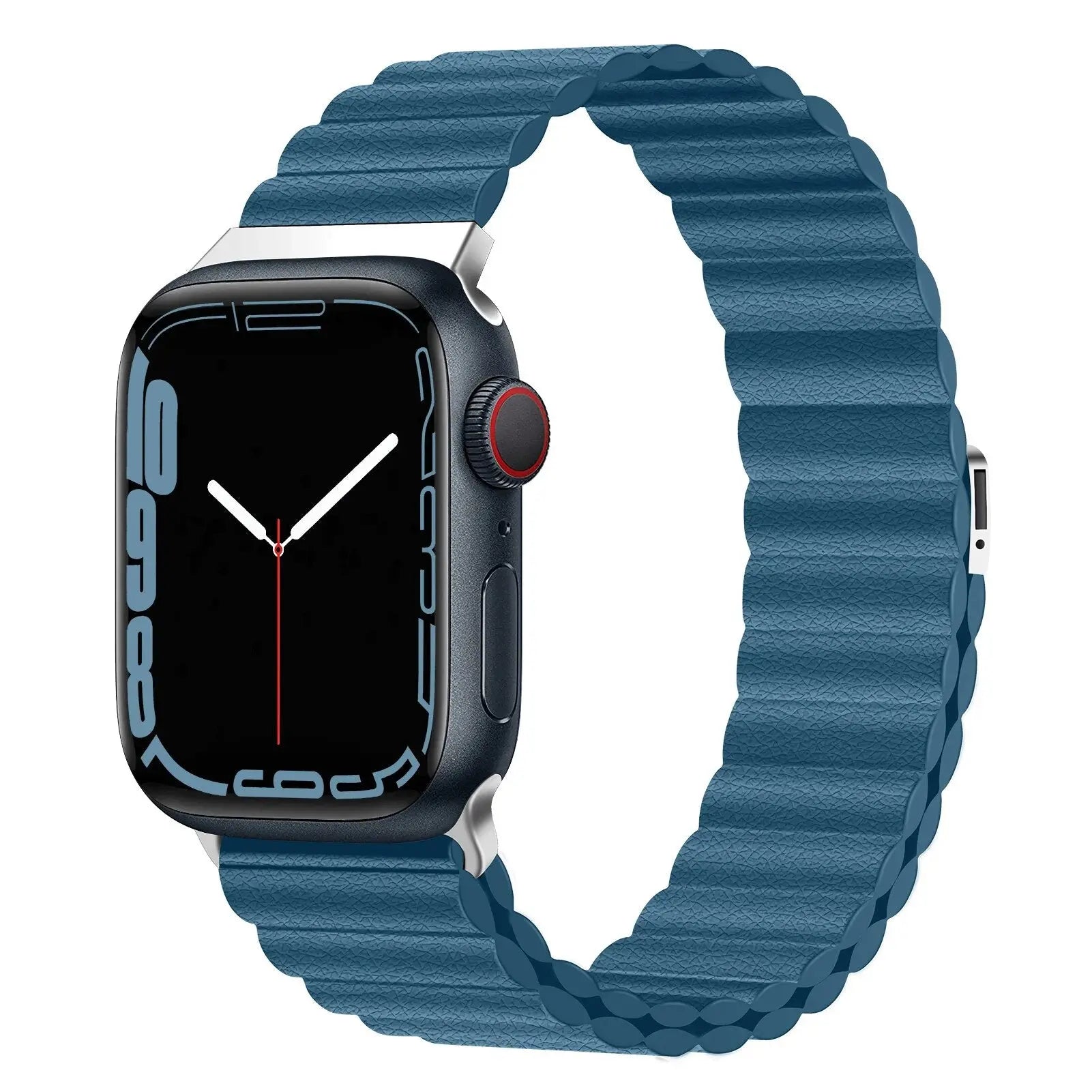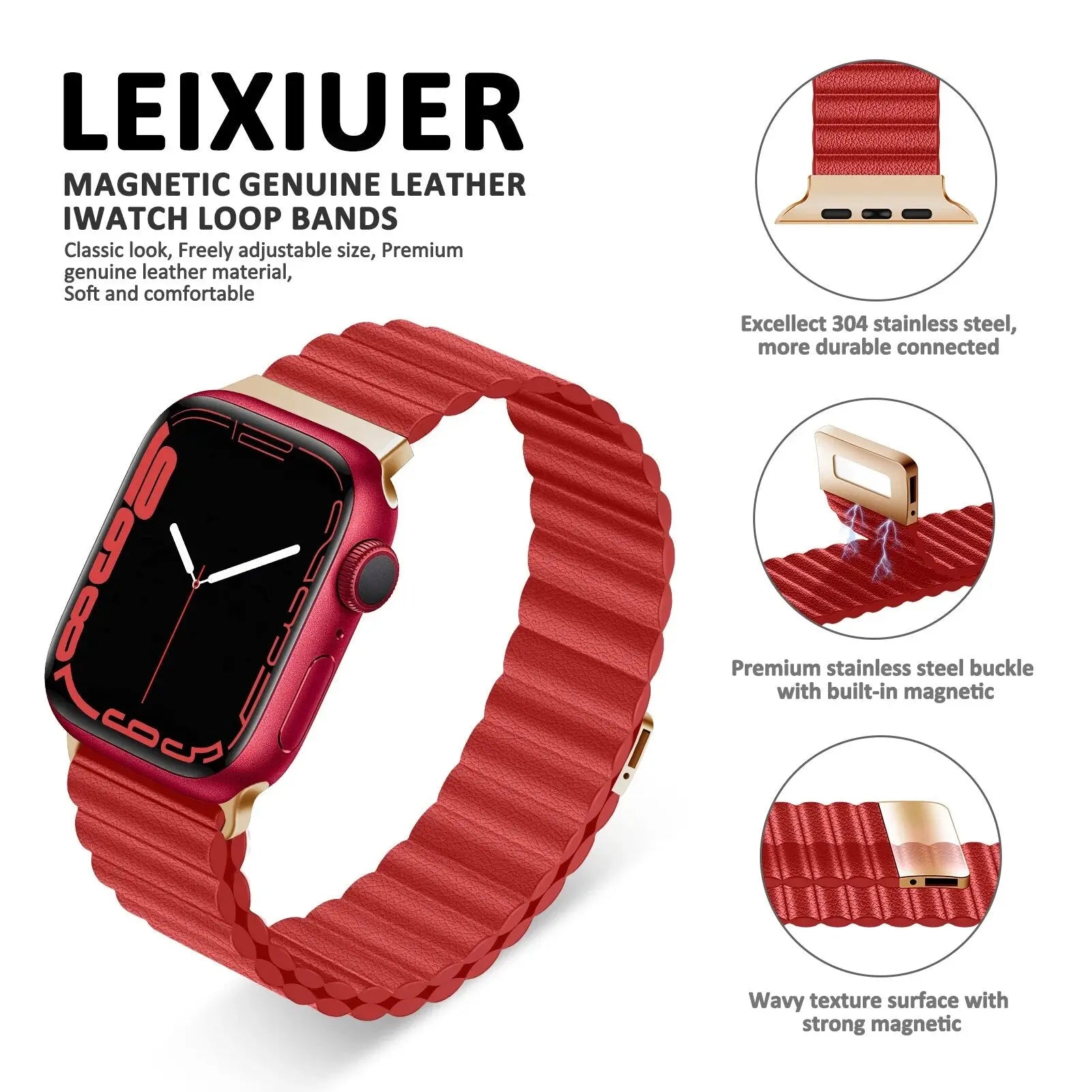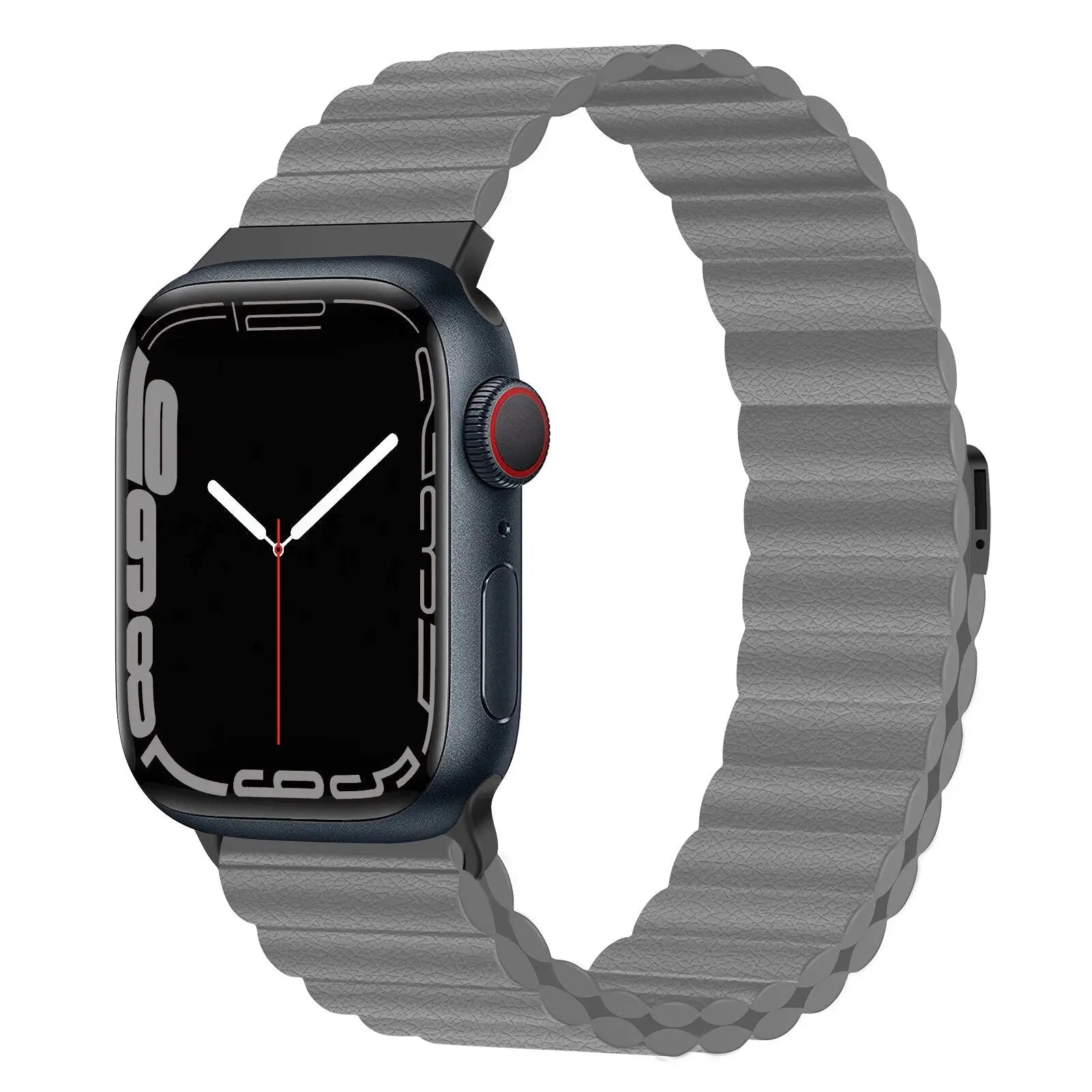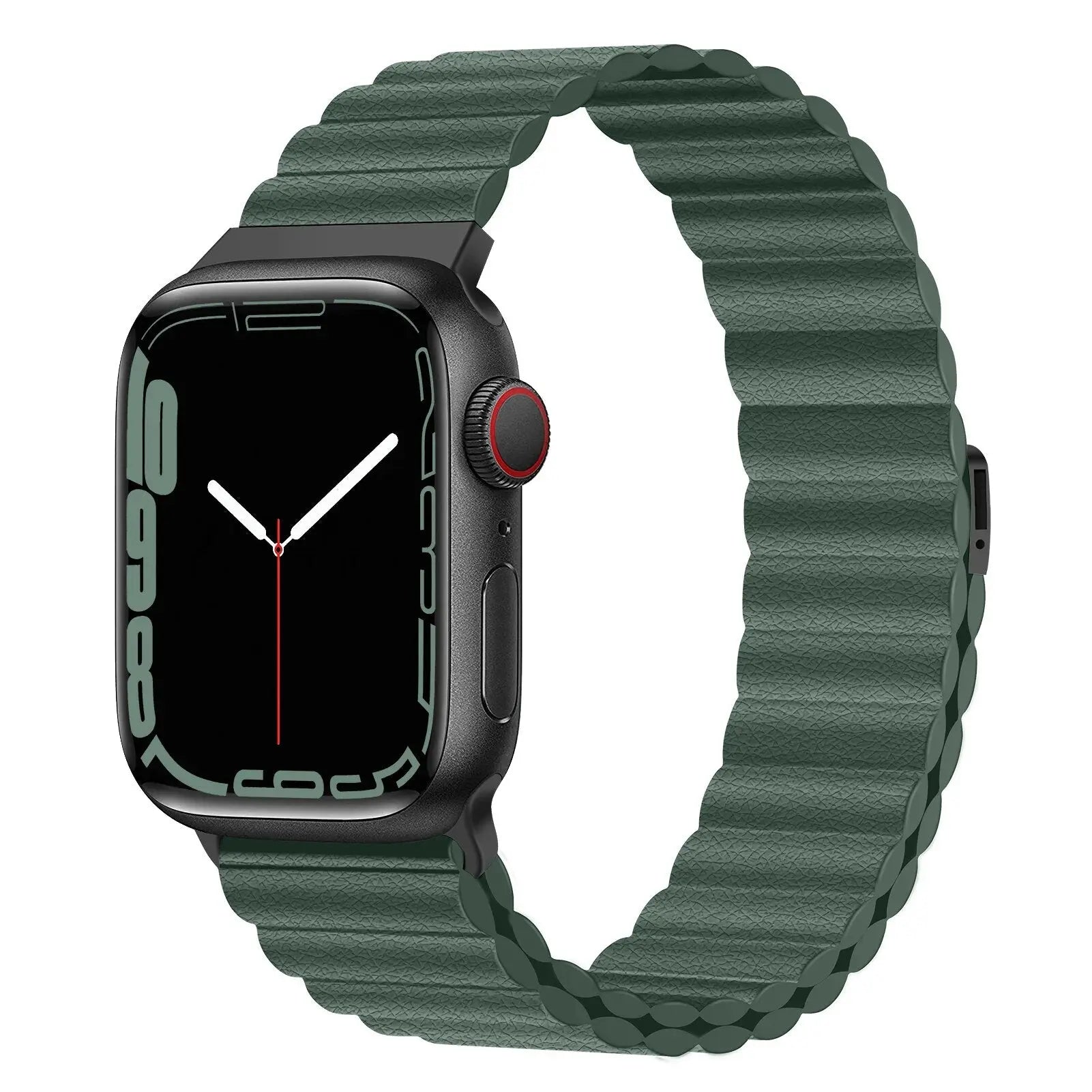 Elite Leather Loop for Apple Watch Series 9 & Ultra 2
Sale price
$44.95
Regular price
$99.95
(/)
Description:
Elevate your Apple Watch experience with our Elite Leather Loop—a masterpiece in design, comfort, and functionality. Crafted exclusively for Apple Watch Series 9 and Ultra 2, this exquisite watch band embodies luxury and innovation, making it the epitome of sophisticated style.
Key Features:
Premium Leather Craftsmanship:

Indulge in the supple touch of genuine leather, meticulously crafted to perfection. Our artisans blend traditional techniques with modern design, ensuring a band that exudes elegance and durability.
Magnetic Closure:

Experience seamless security with the magnetic closure system. The strong magnetic clasp ensures a snug fit, allowing you to wear your Apple Watch with confidence, knowing it's secure on your wrist.

Tailored for Series 9 & Ultra 2:

Designed specifically for the latest Apple Watch models, Series 9 and Ultra 2, this leather loop band offers a seamless fit, enhancing the overall aesthetics of your device. For sizing, simply refer to your Apple Watch's millimeter size to find the perfect match.

Universal Compatibility:

Not only does it fit Series 9 and Ultra 2, but this band is also compatible with prior Apple Watch models. Embrace timeless style regardless of your Apple Watch version.

Ultimate Comfort:

The soft leather loop design ensures unparalleled comfort, allowing you to wear your Apple Watch all day, from boardroom meetings to adventurous weekends, without any discomfort.

Personalize Your Look:

Available in a variety of sophisticated colors, the Elite Leather Loop lets you personalize your Apple Watch to match your unique style. Choose from classic black for a professional look or vibrant hues for a bold statement.
Easy Installation:

Effortlessly attach and remove the band with the convenient lugs. No tools required—transform your Apple Watch in seconds and enjoy the perfect fit.
Elevate your Apple Watch to a new level of sophistication. Embrace the marriage of style and functionality with our Elite Leather Loop. Experience the epitome of luxury every time you wear your Apple Watch. Make a statement; make it with the Elite Leather Loop. Order Now and Redefine Your Style!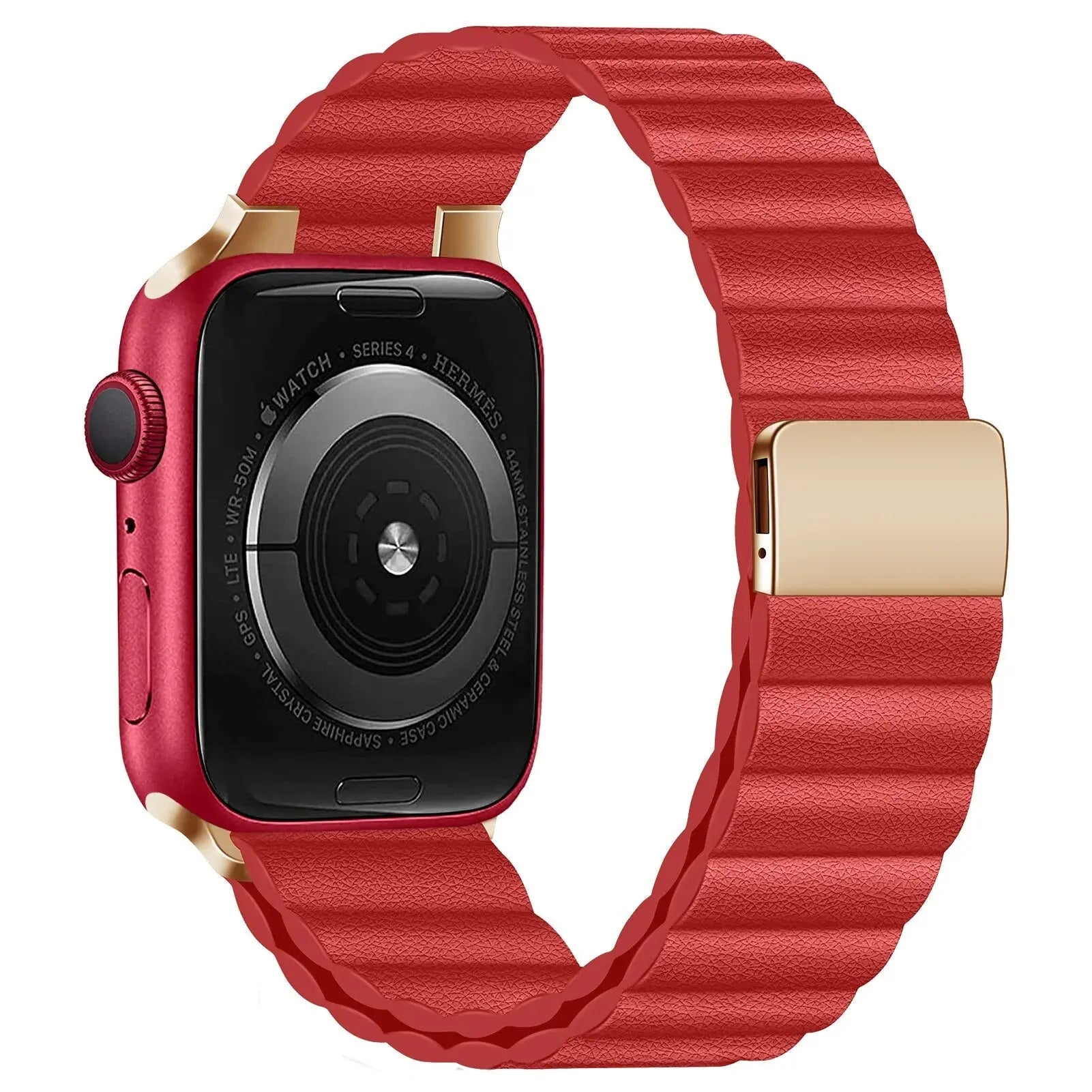 Elite Leather Loop for Apple Watch Series 9 & Ultra 2
Sale price
$44.95
Regular price
$99.95
Choose options