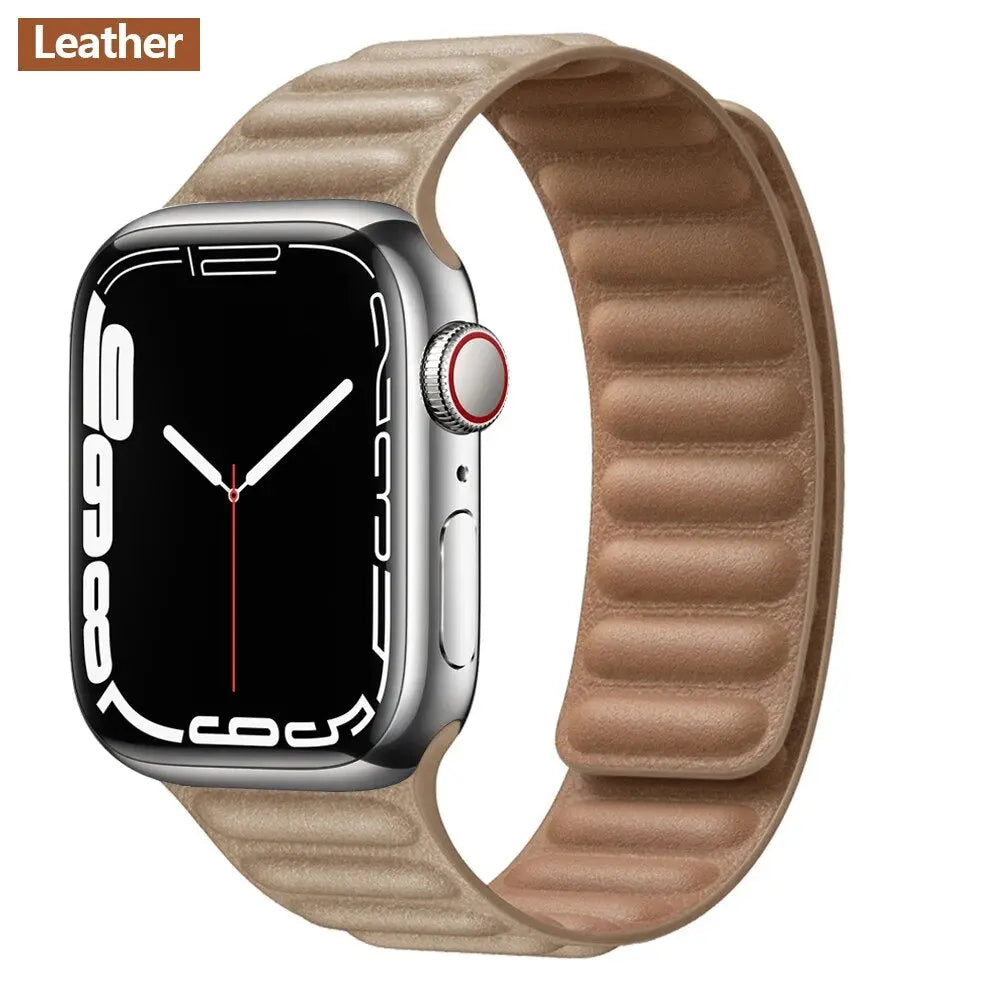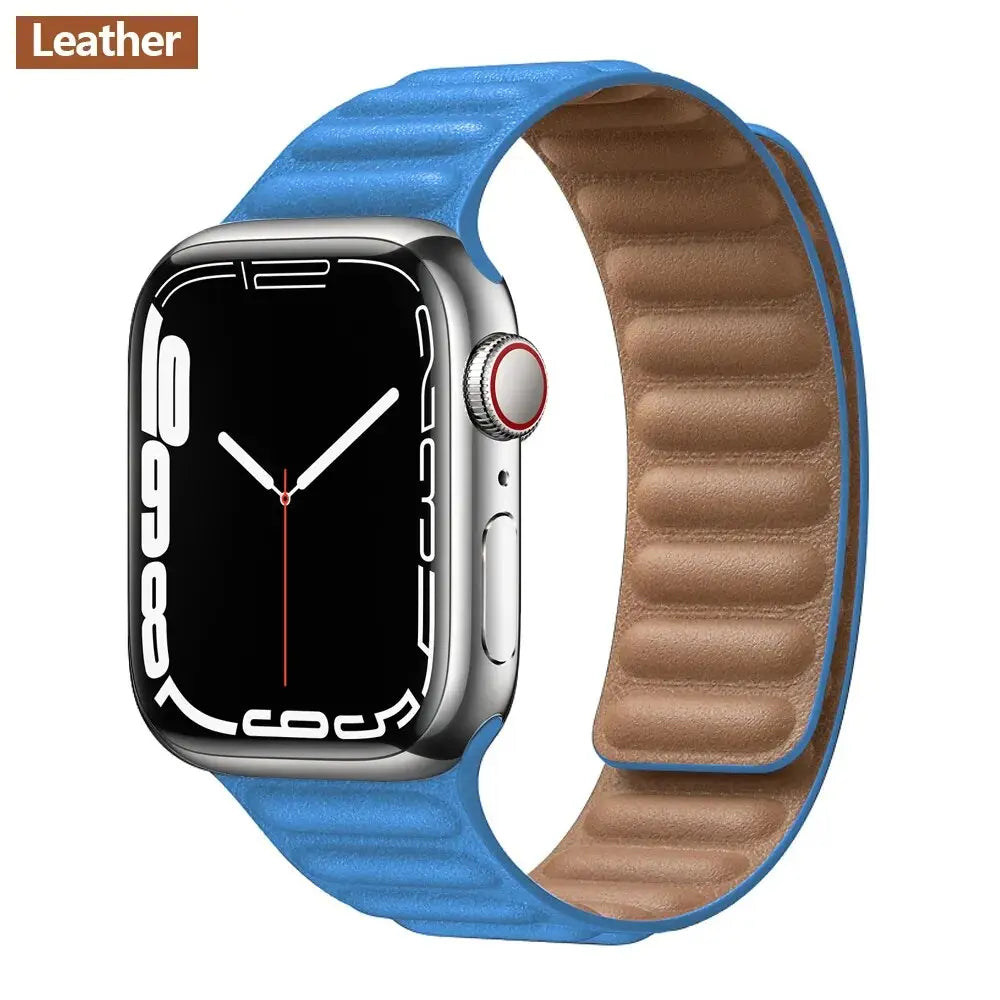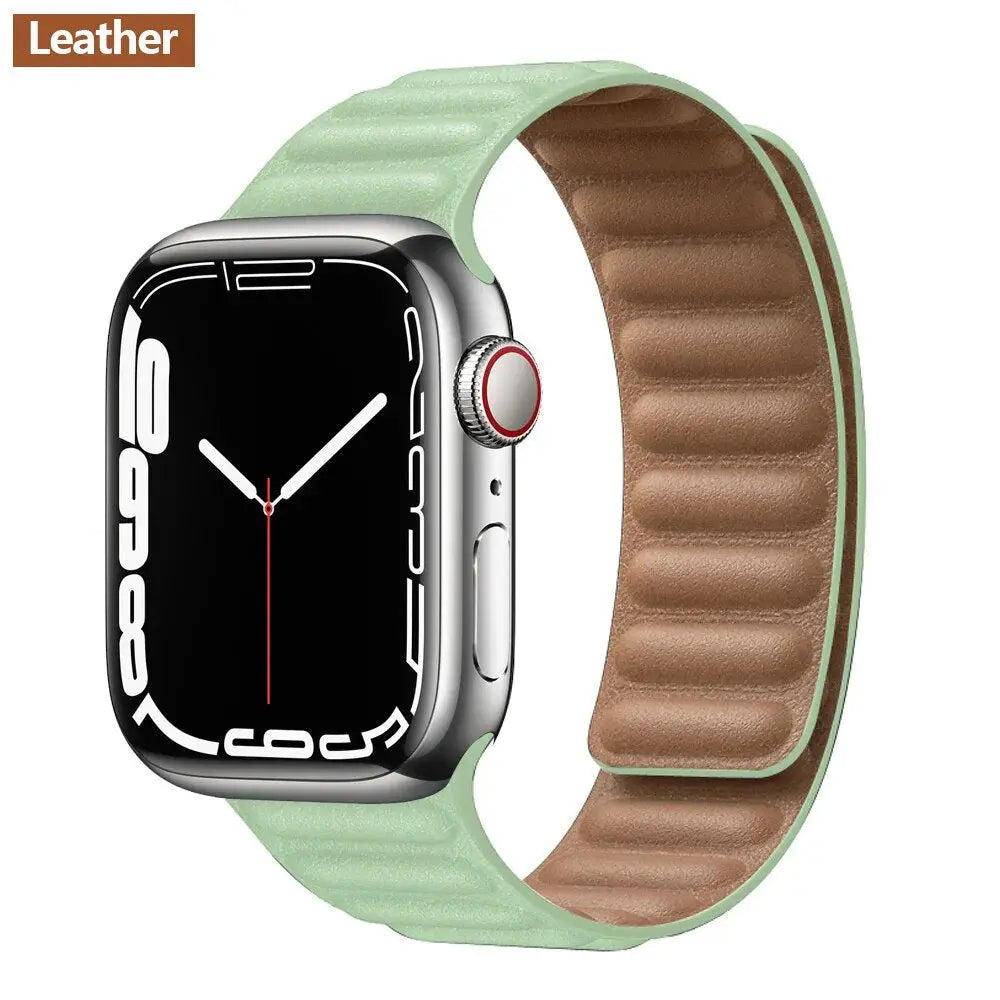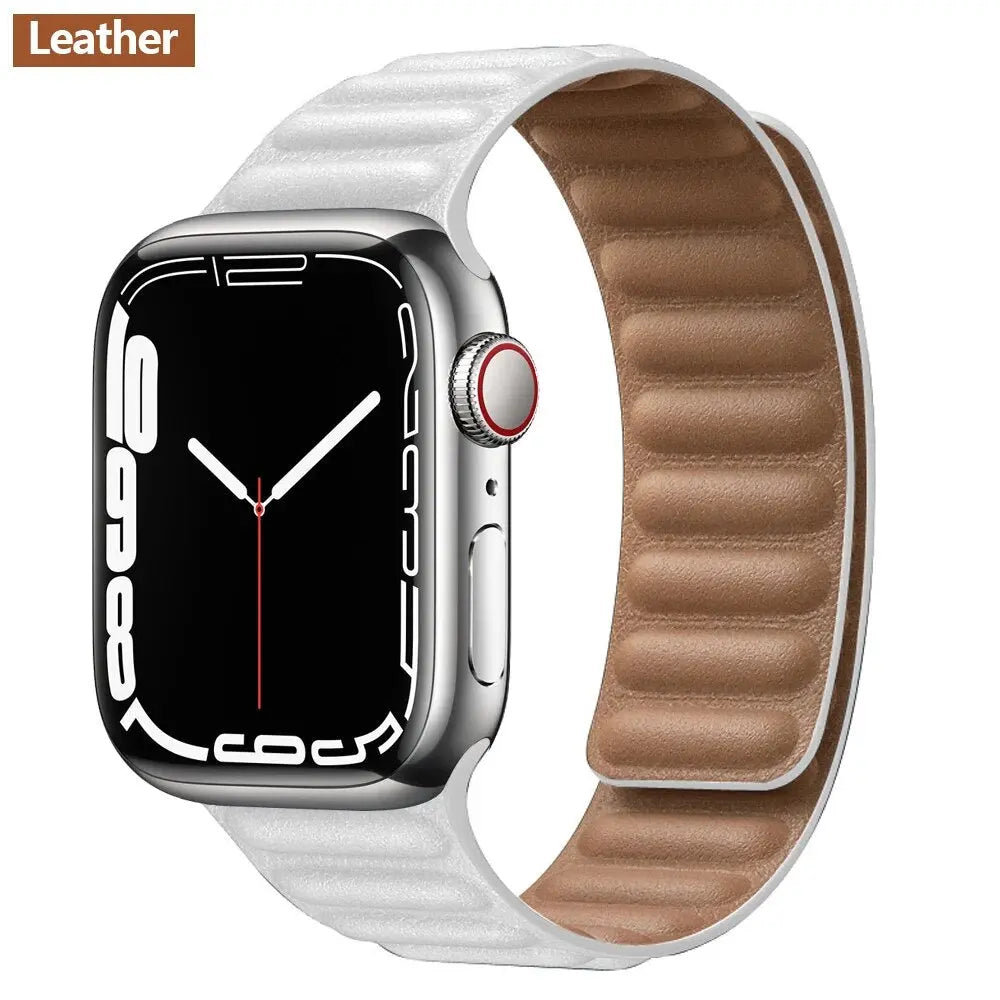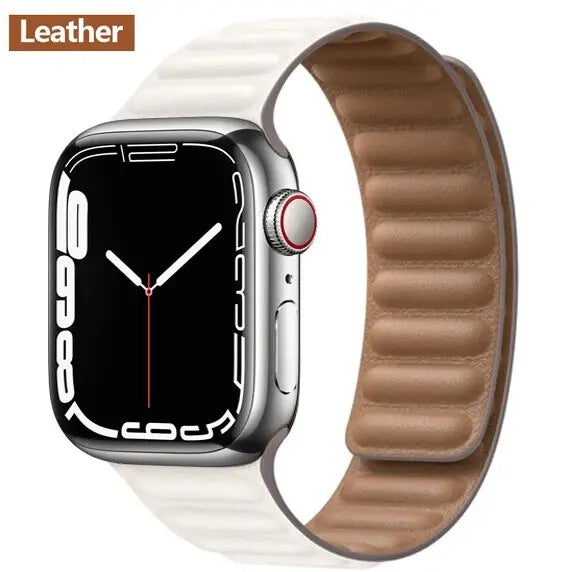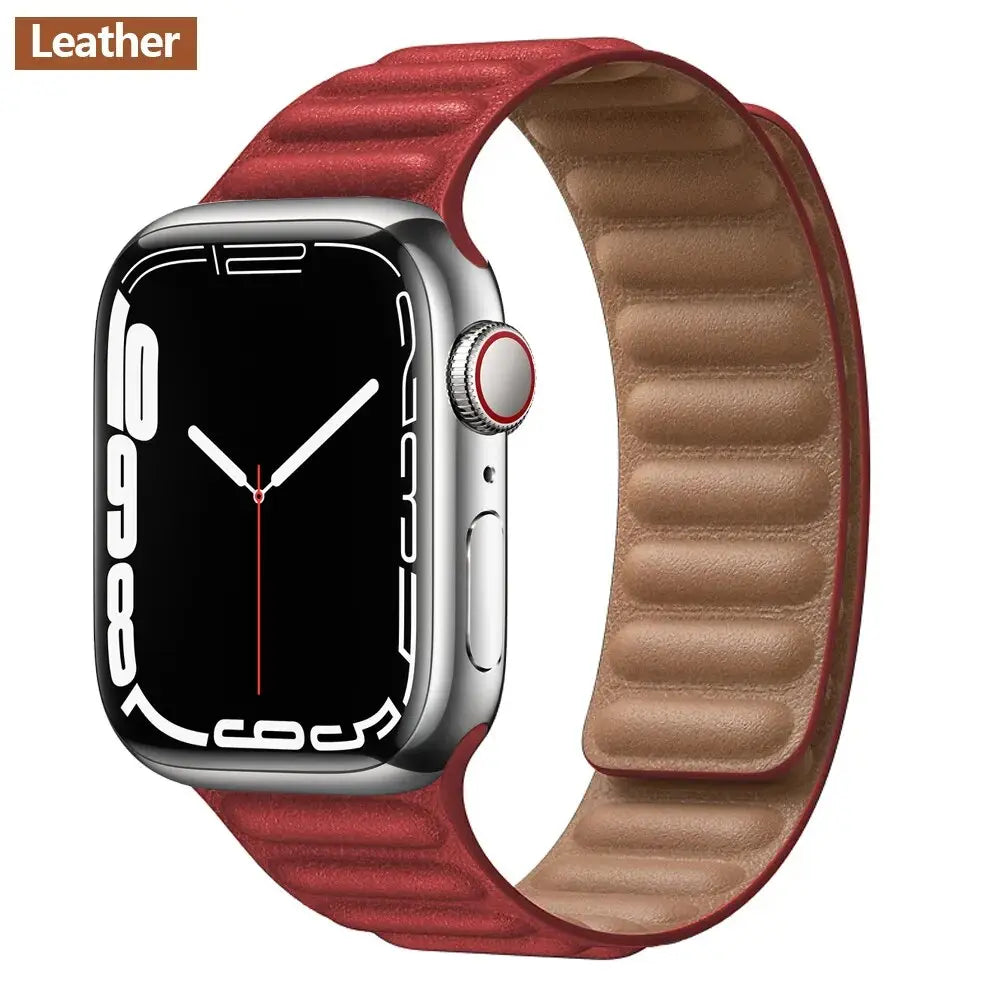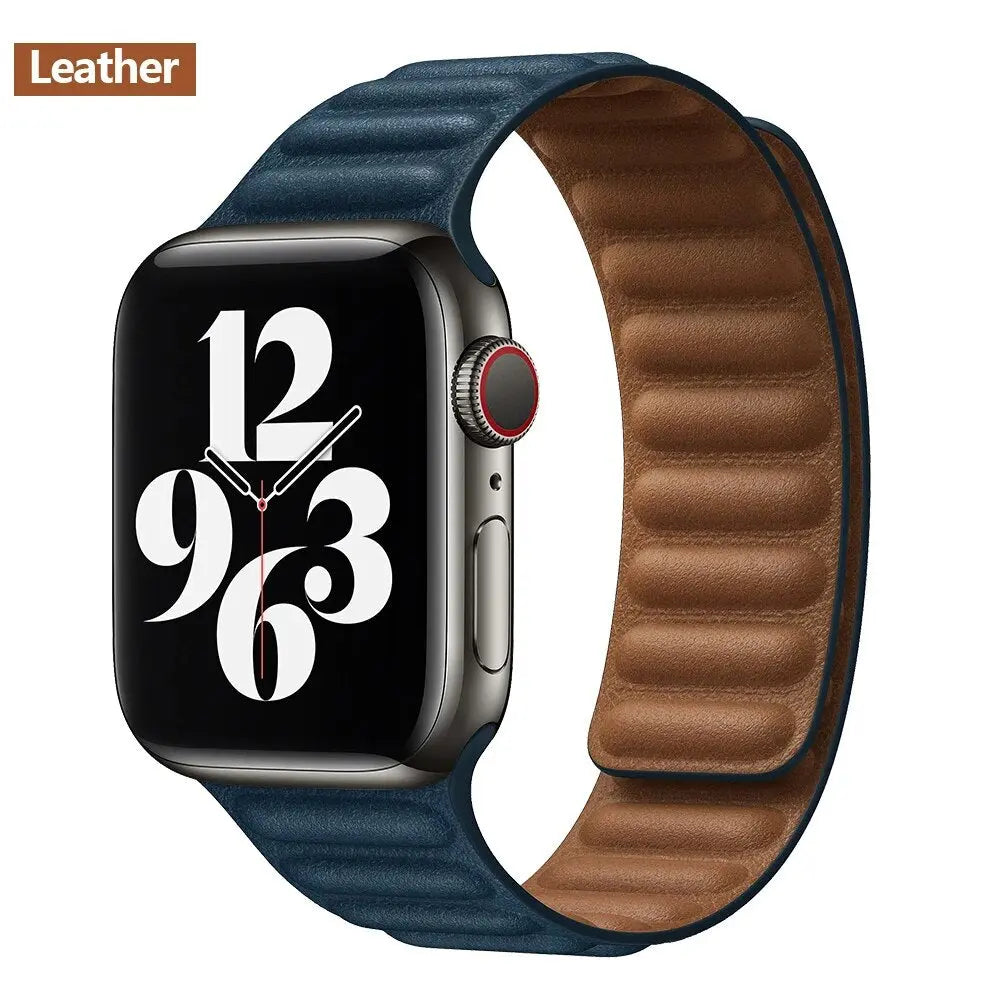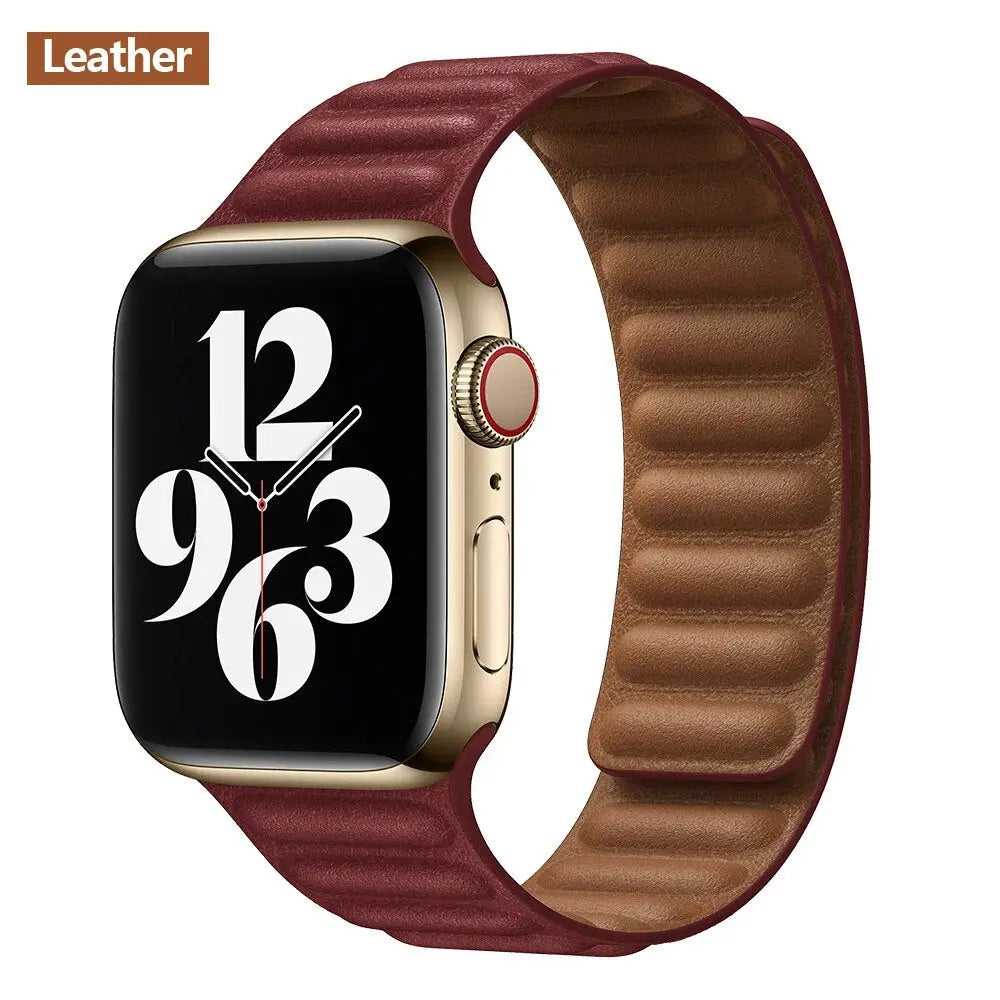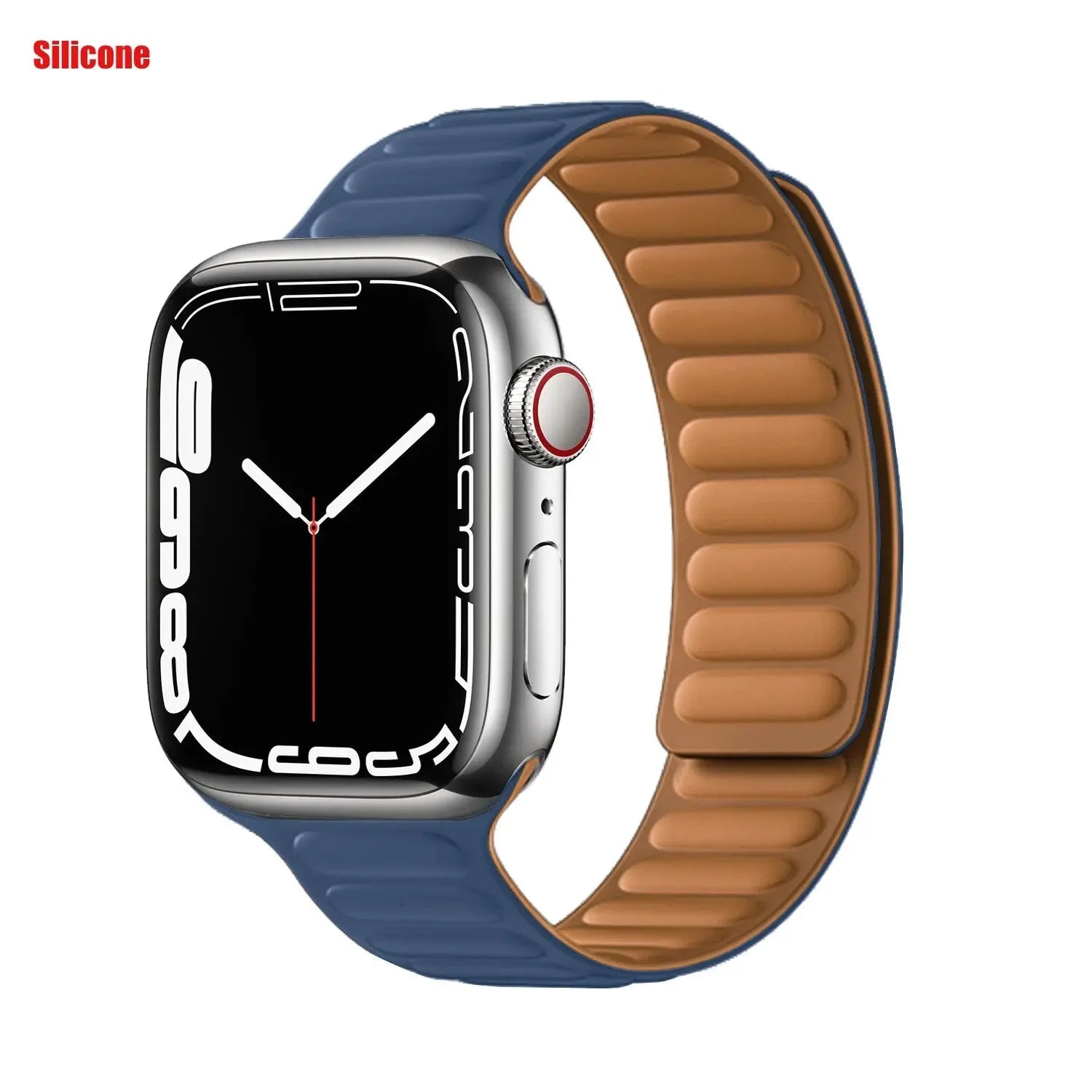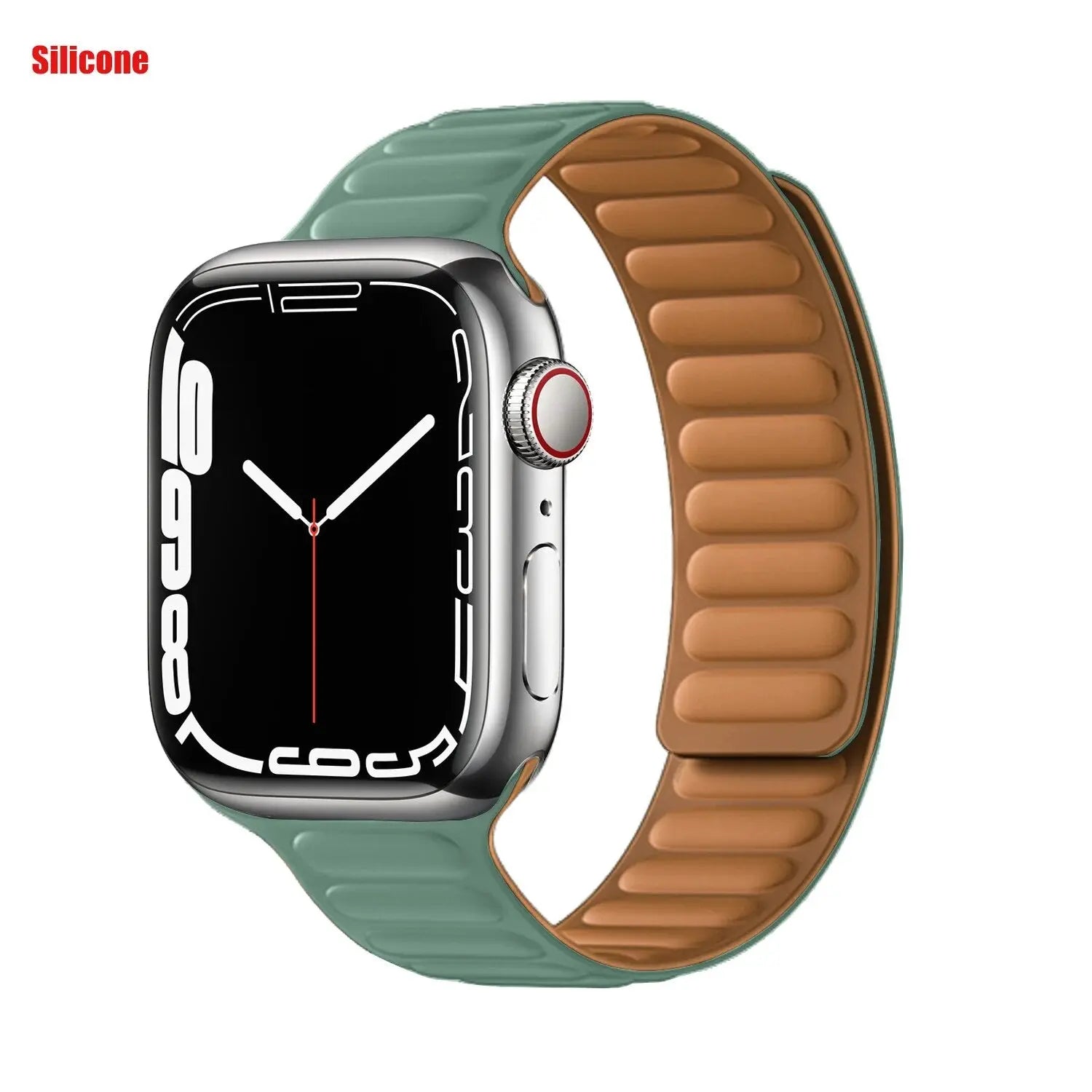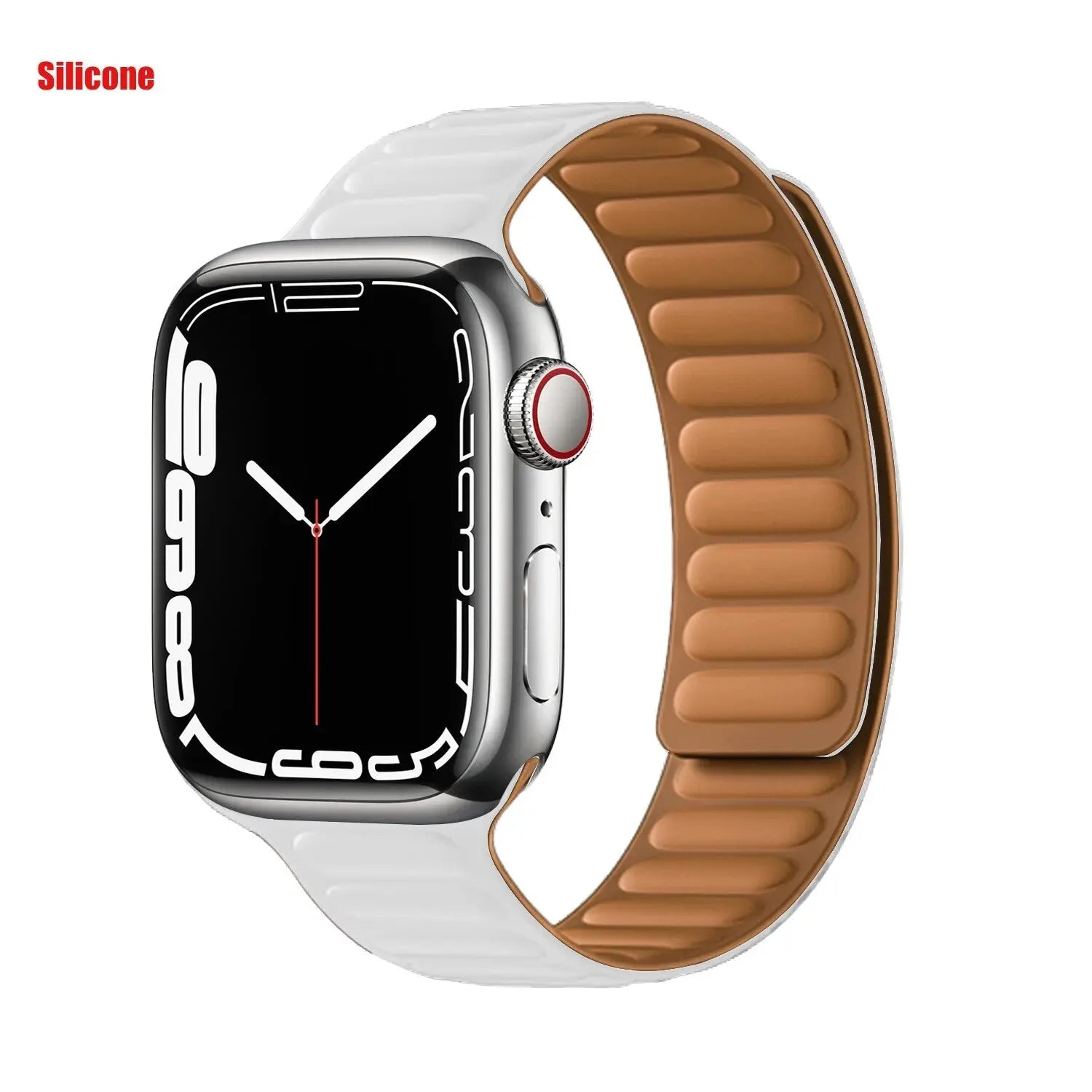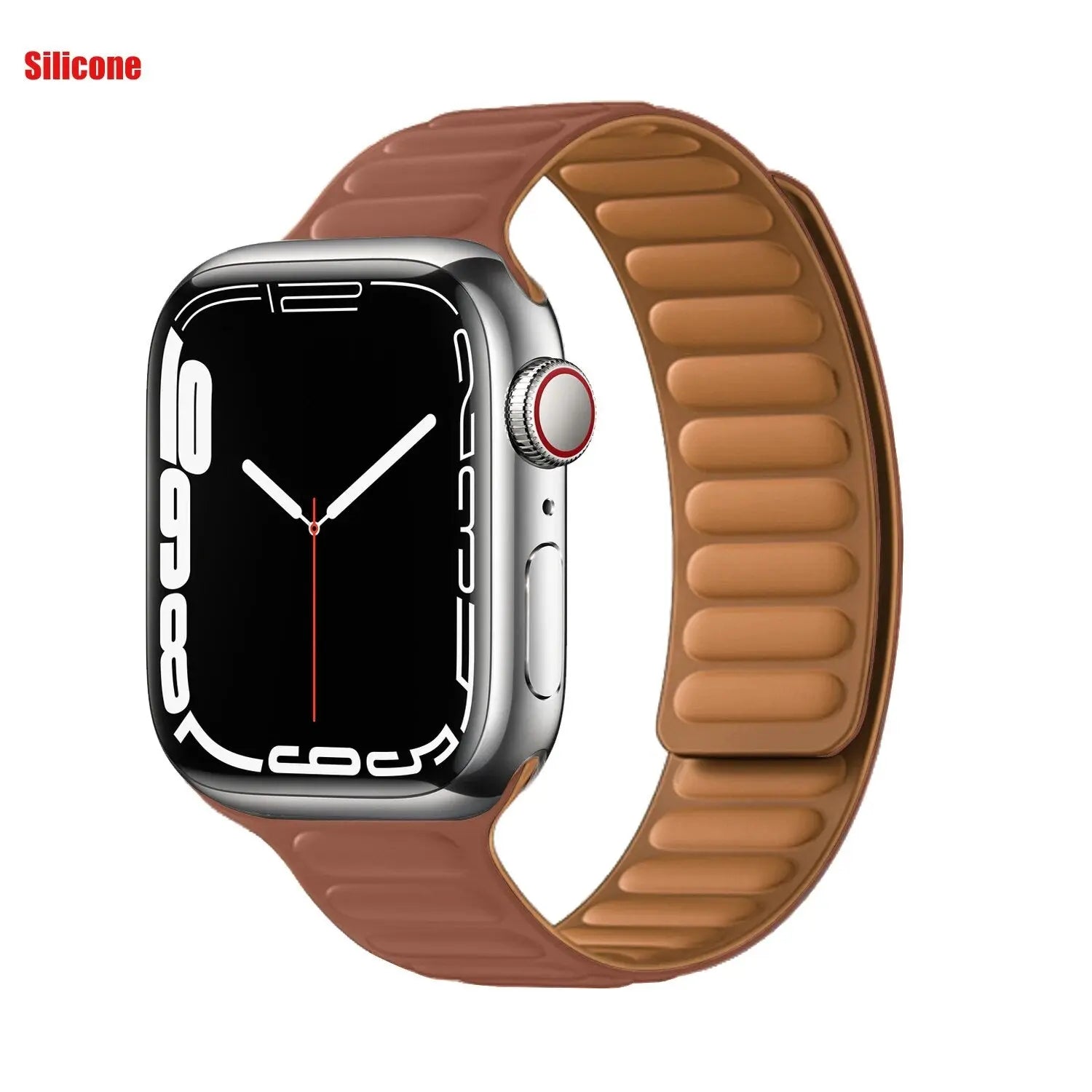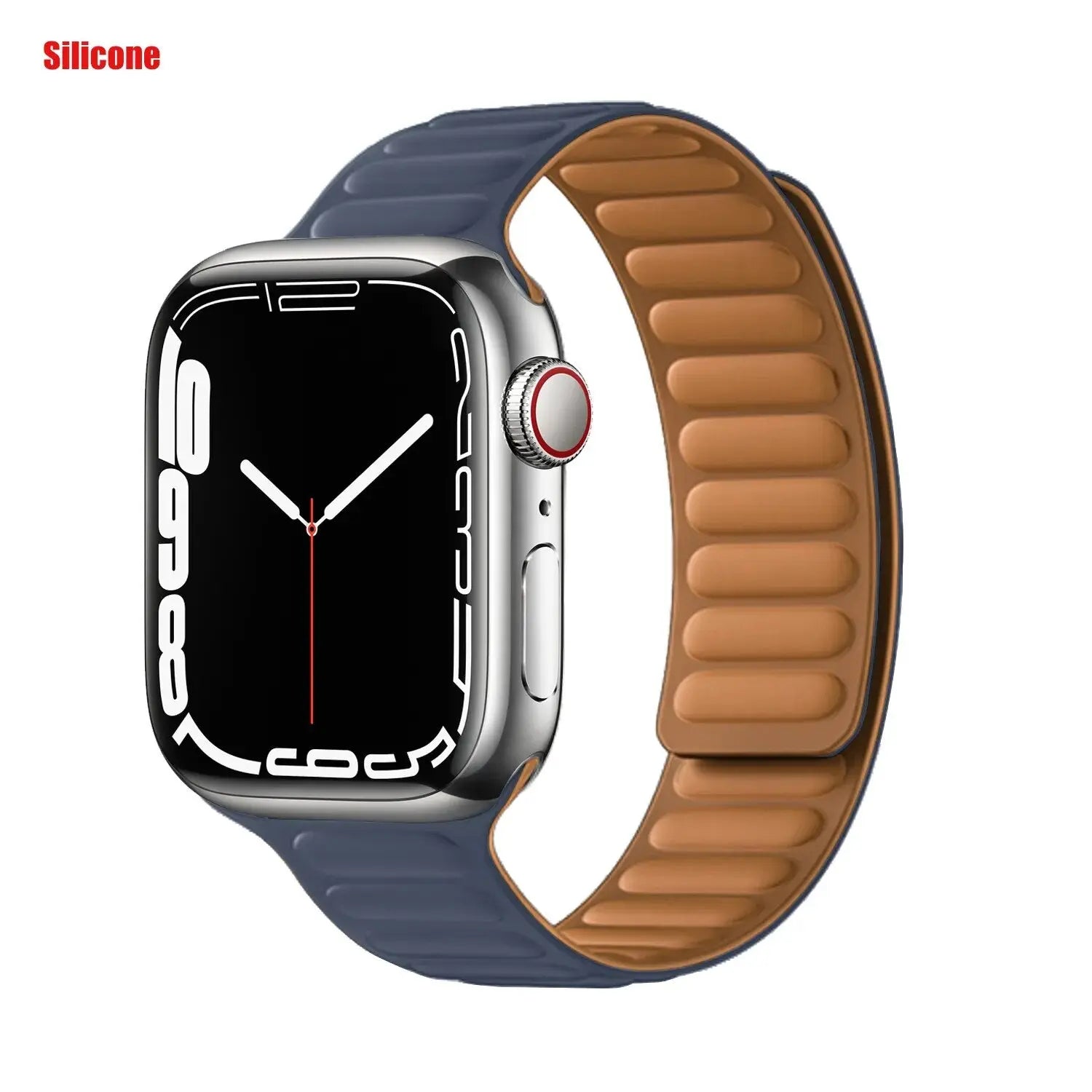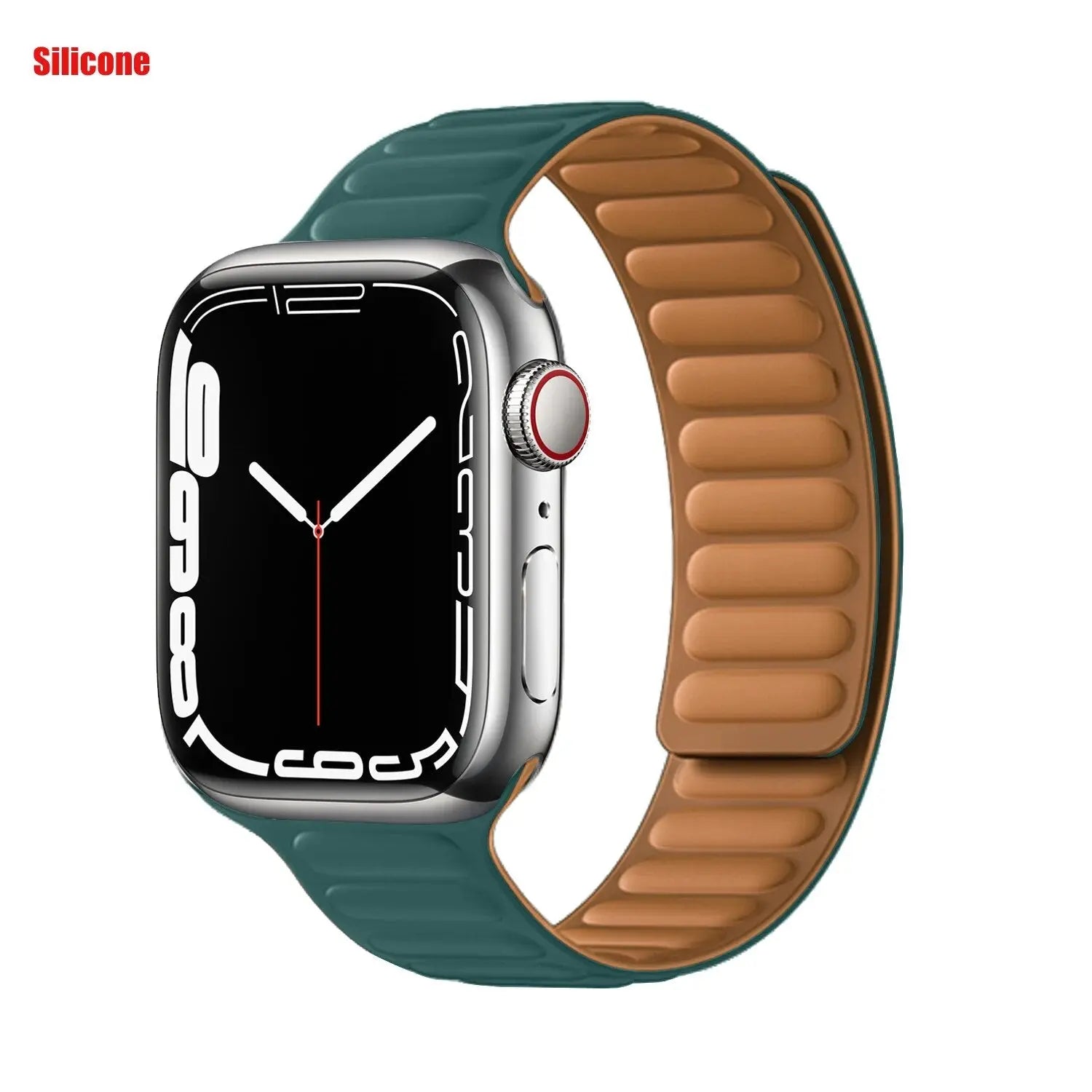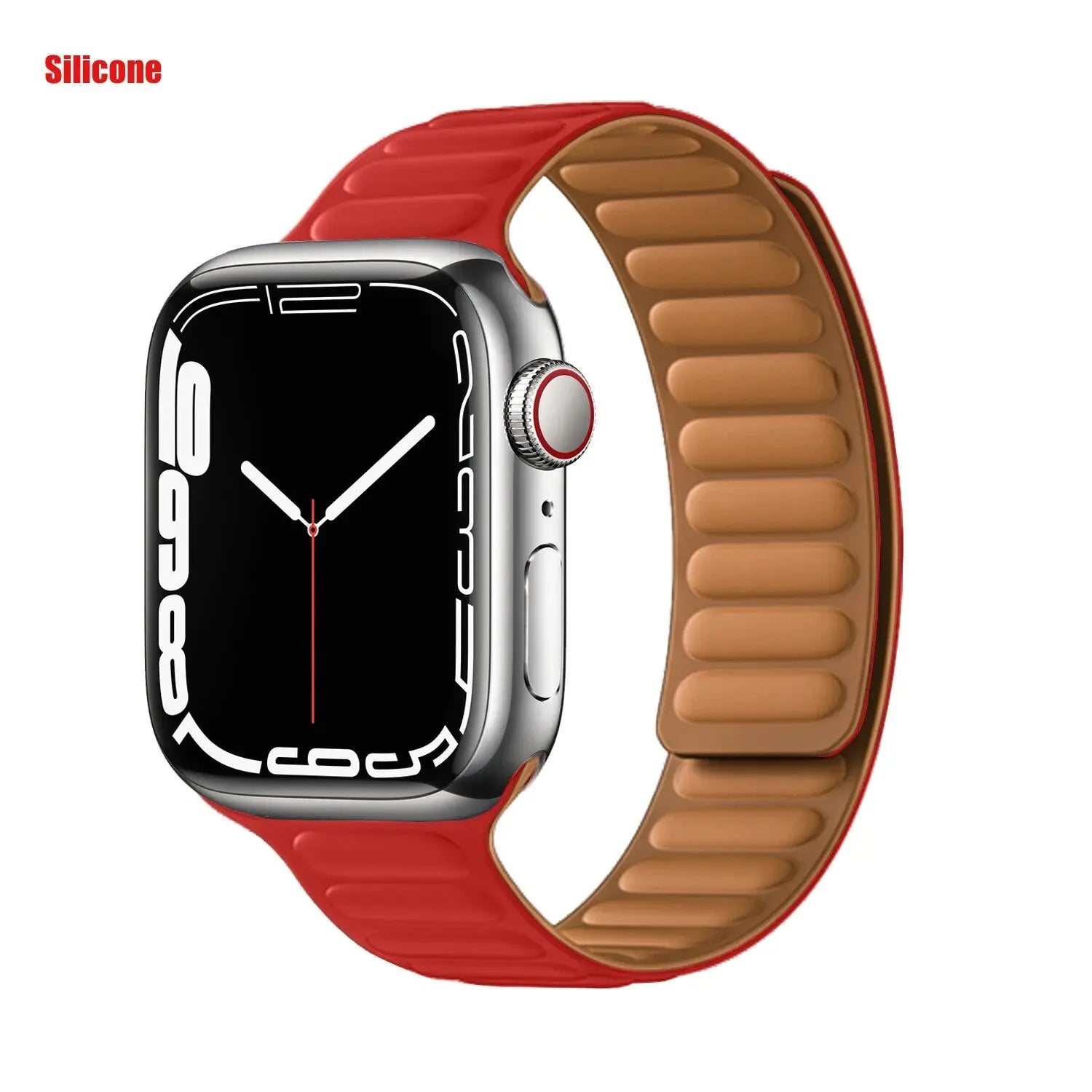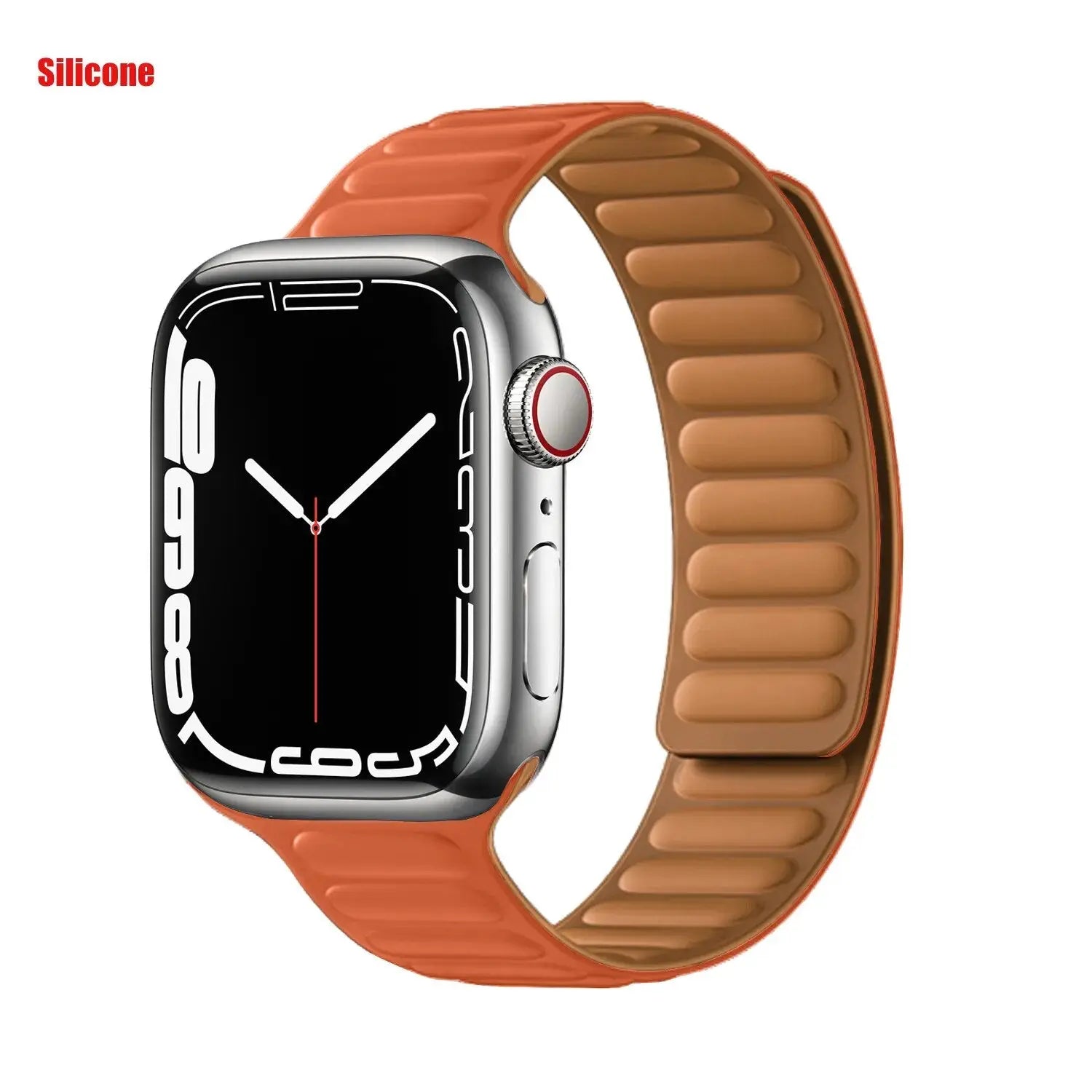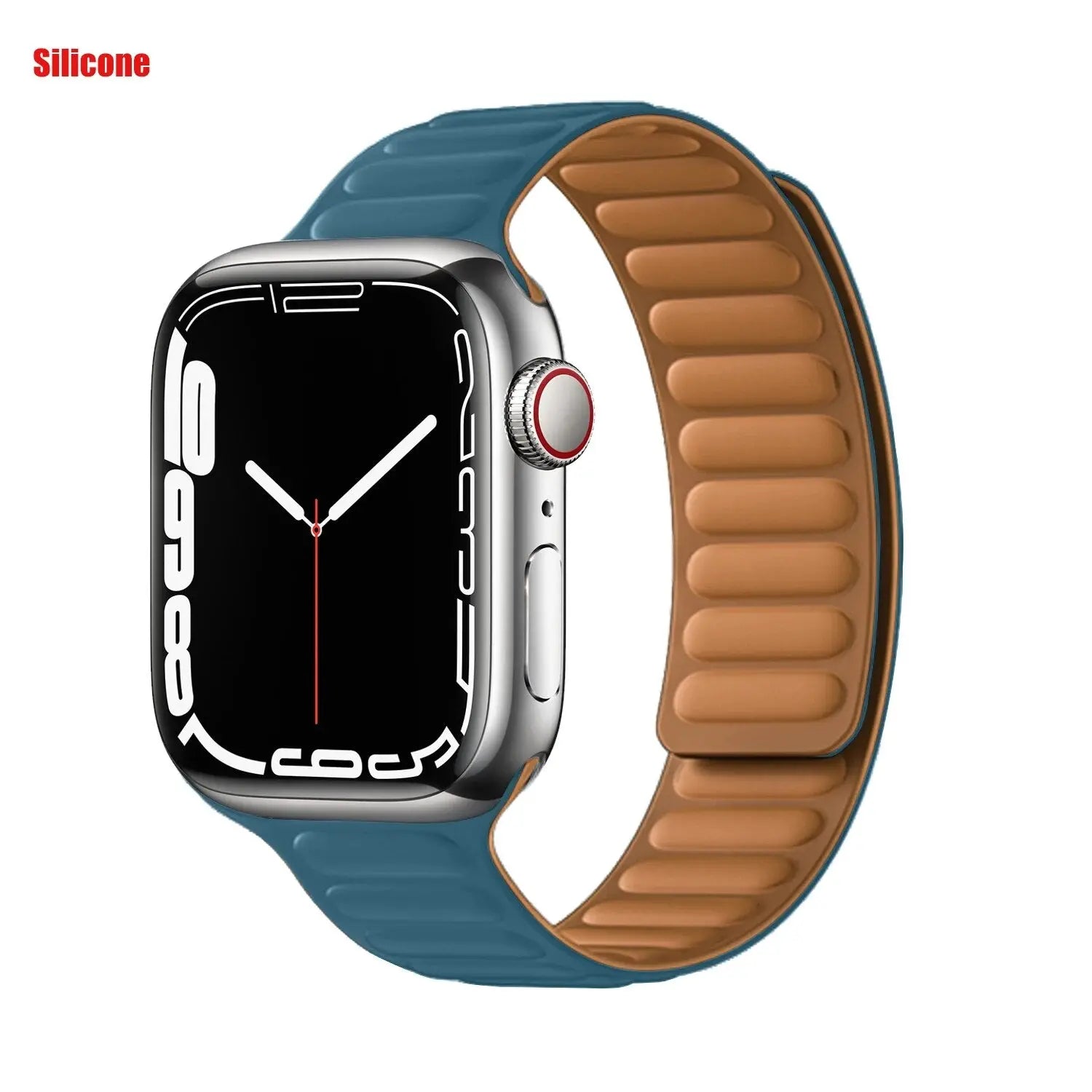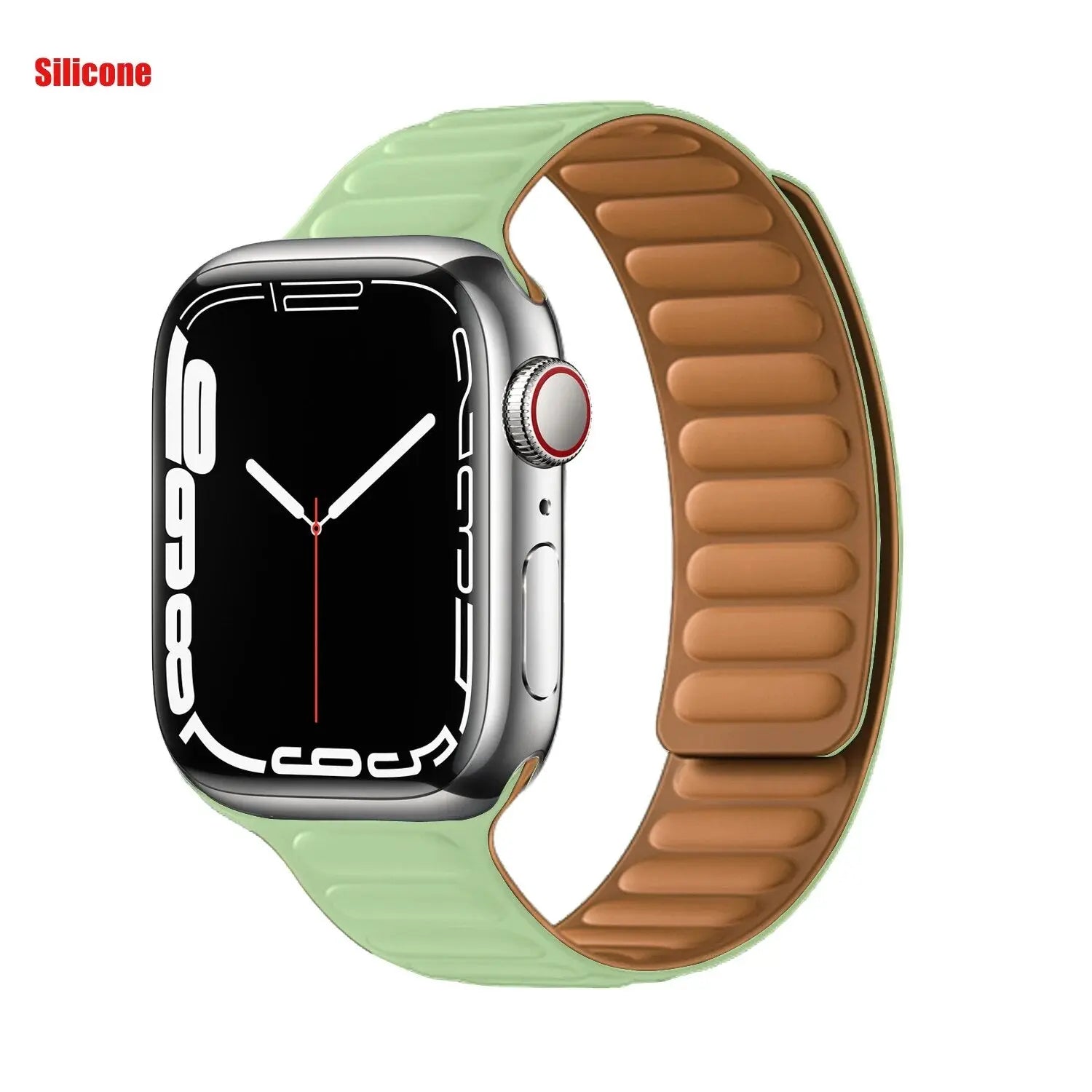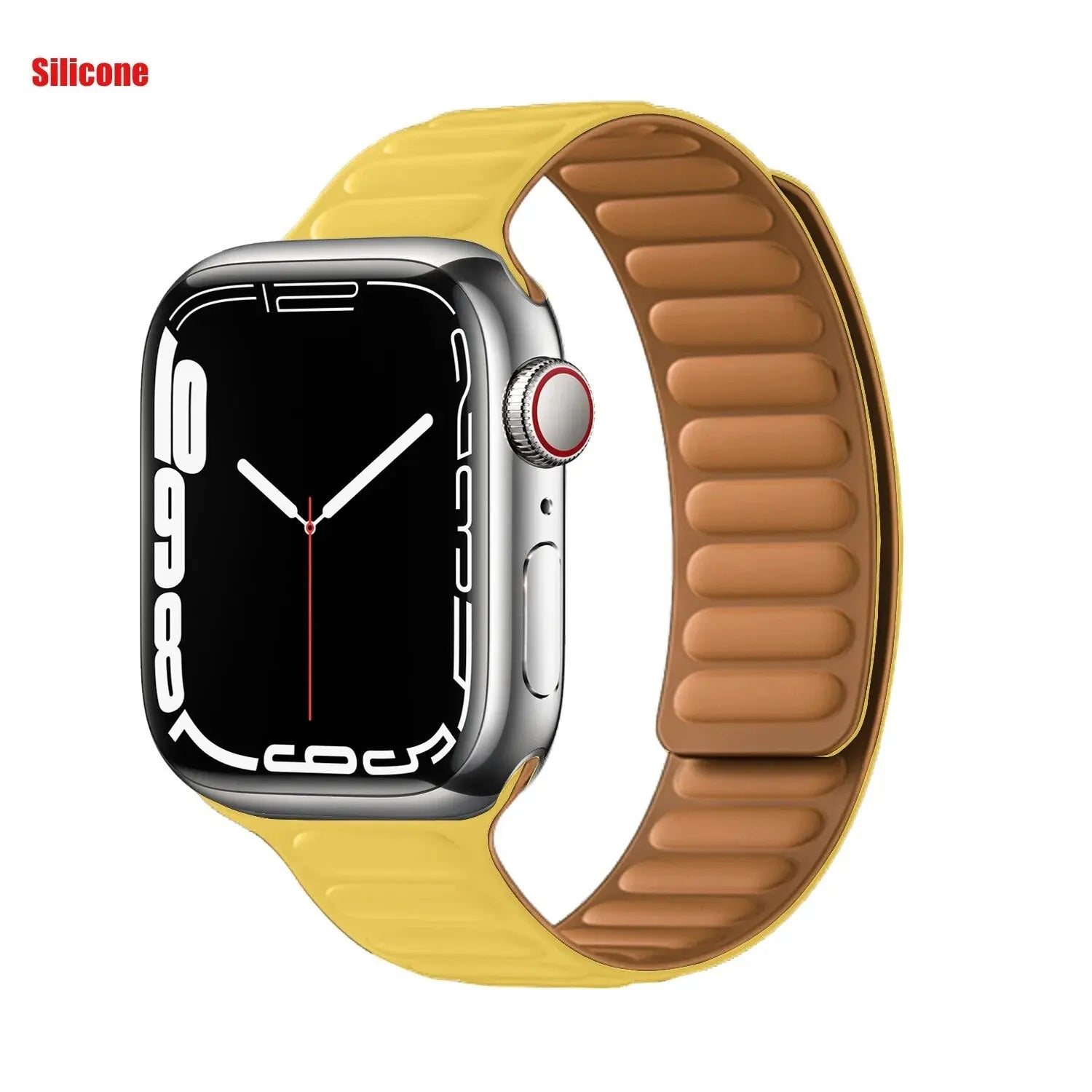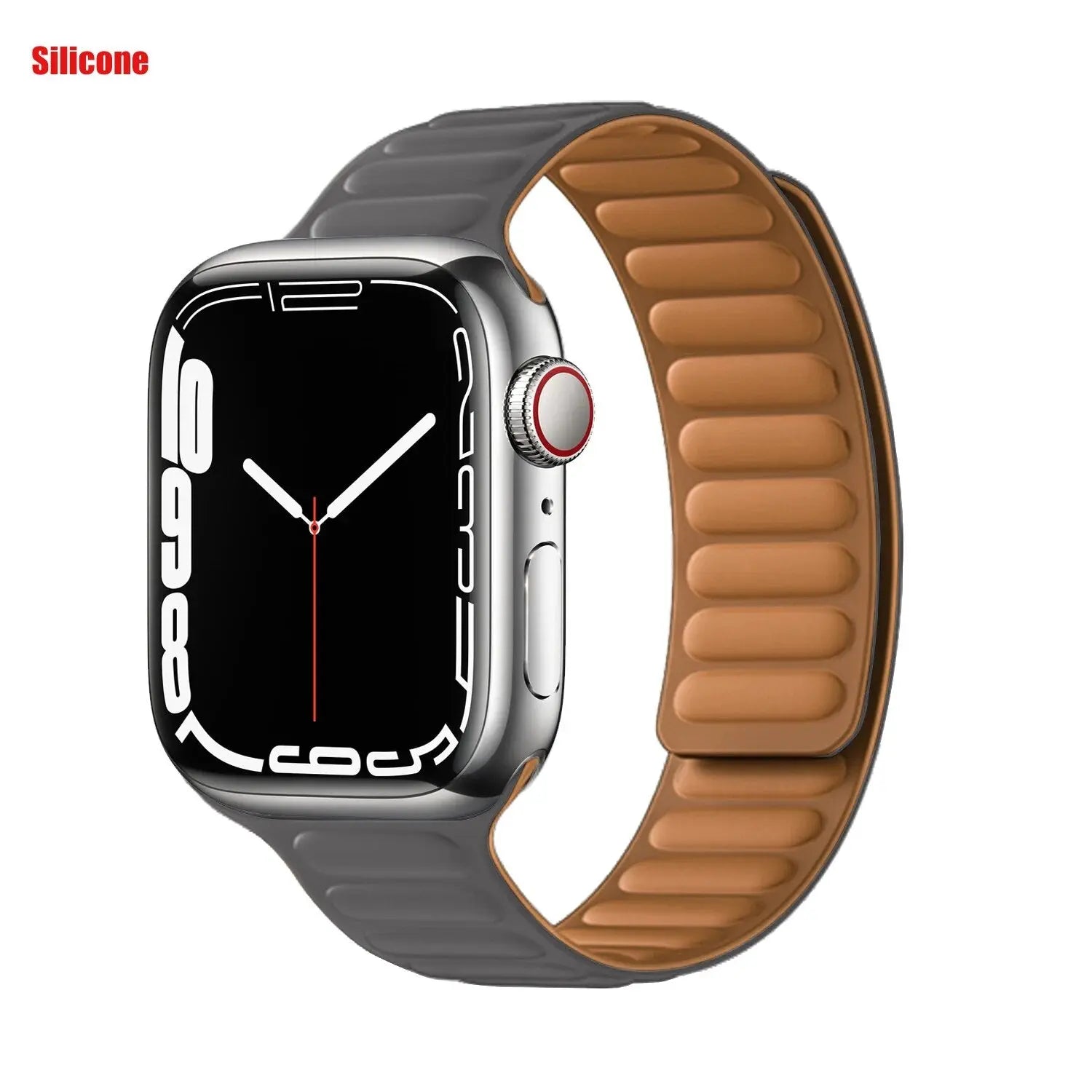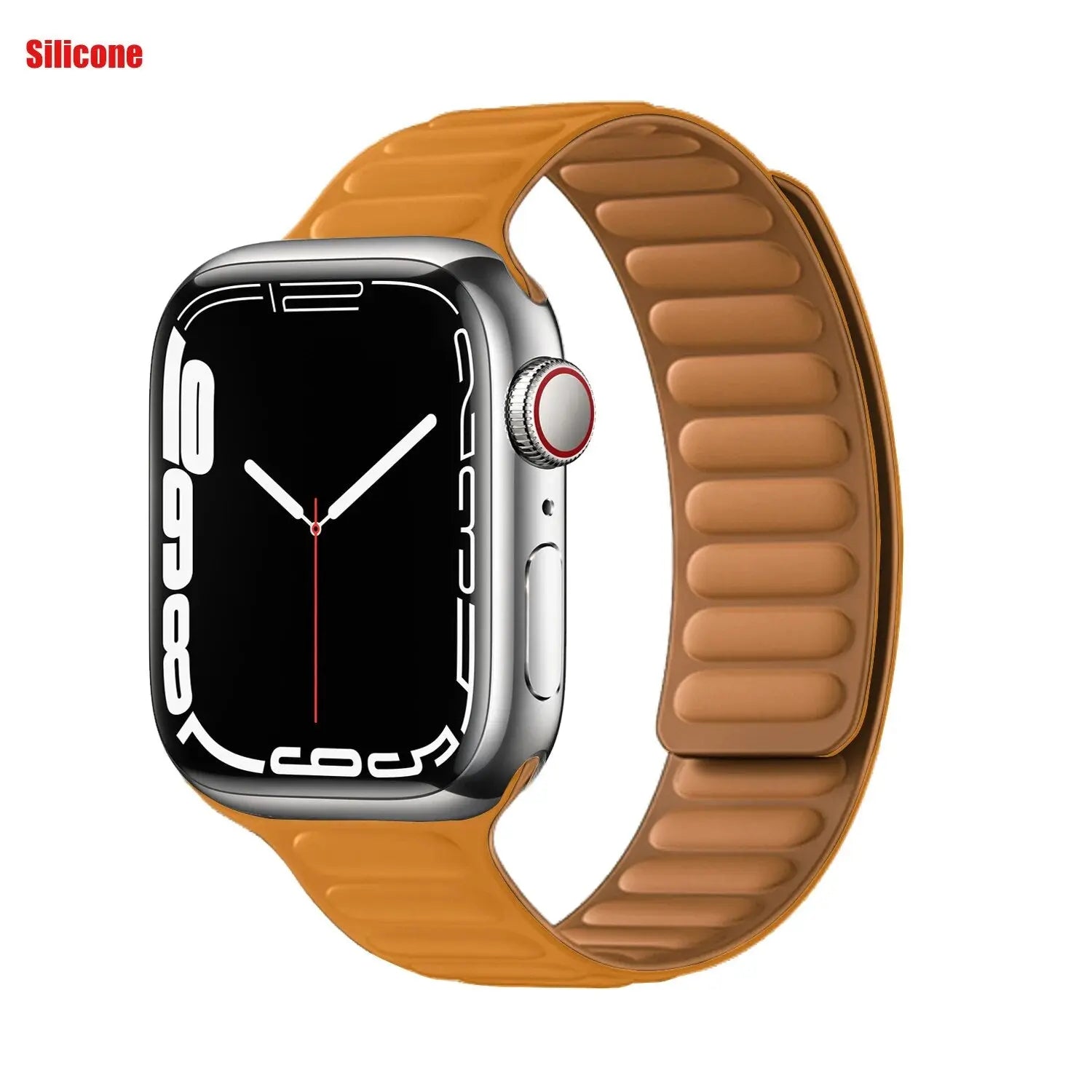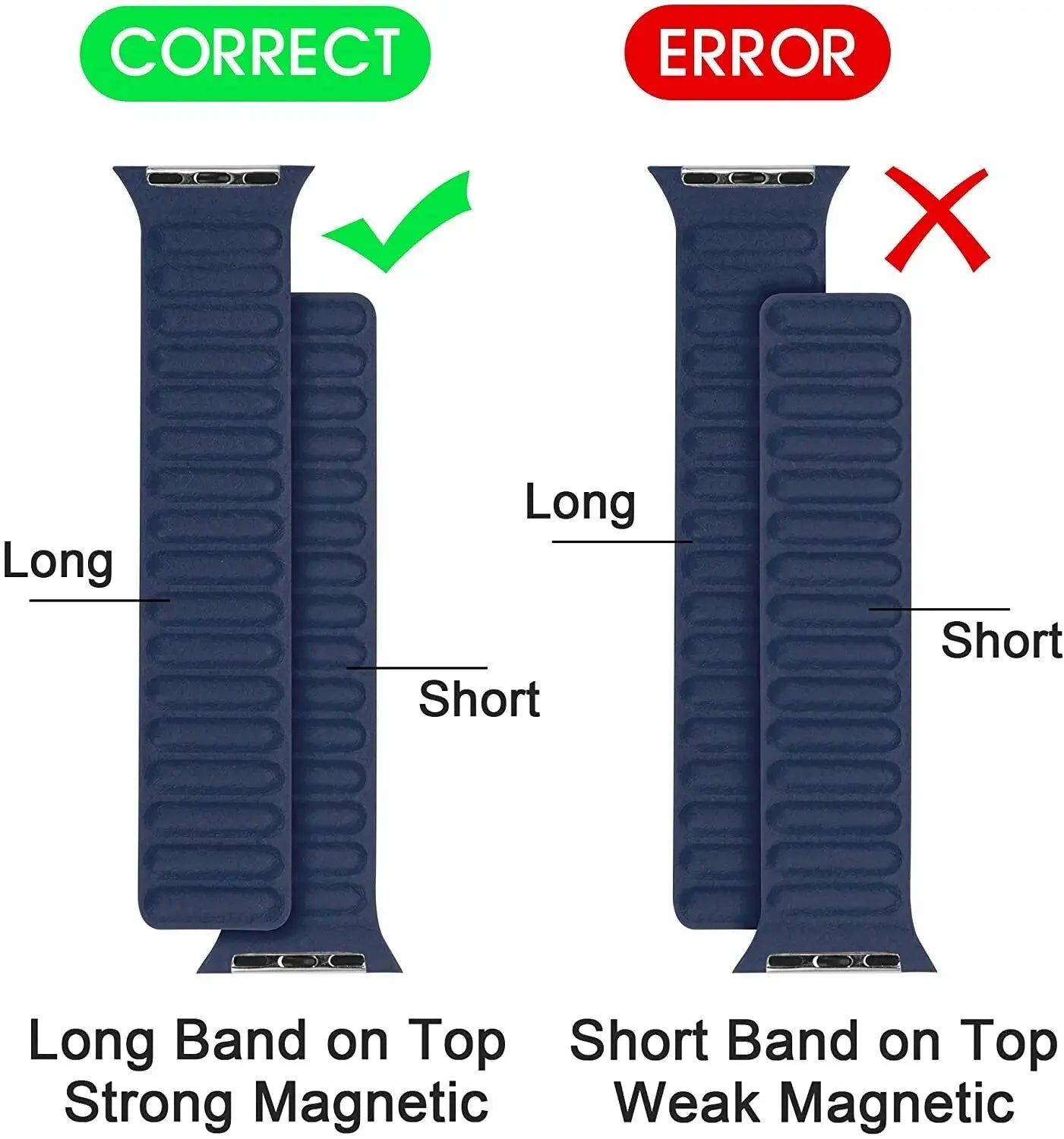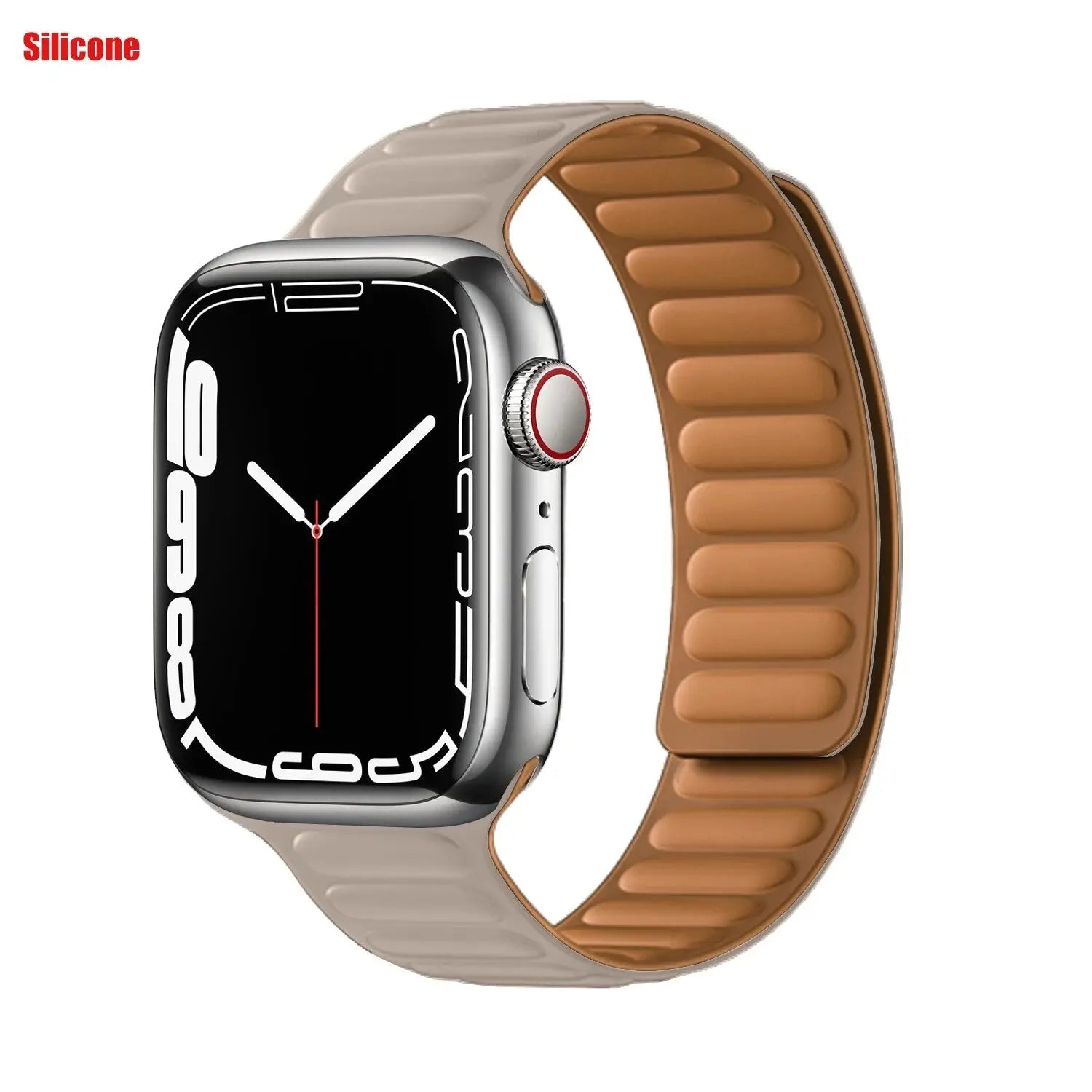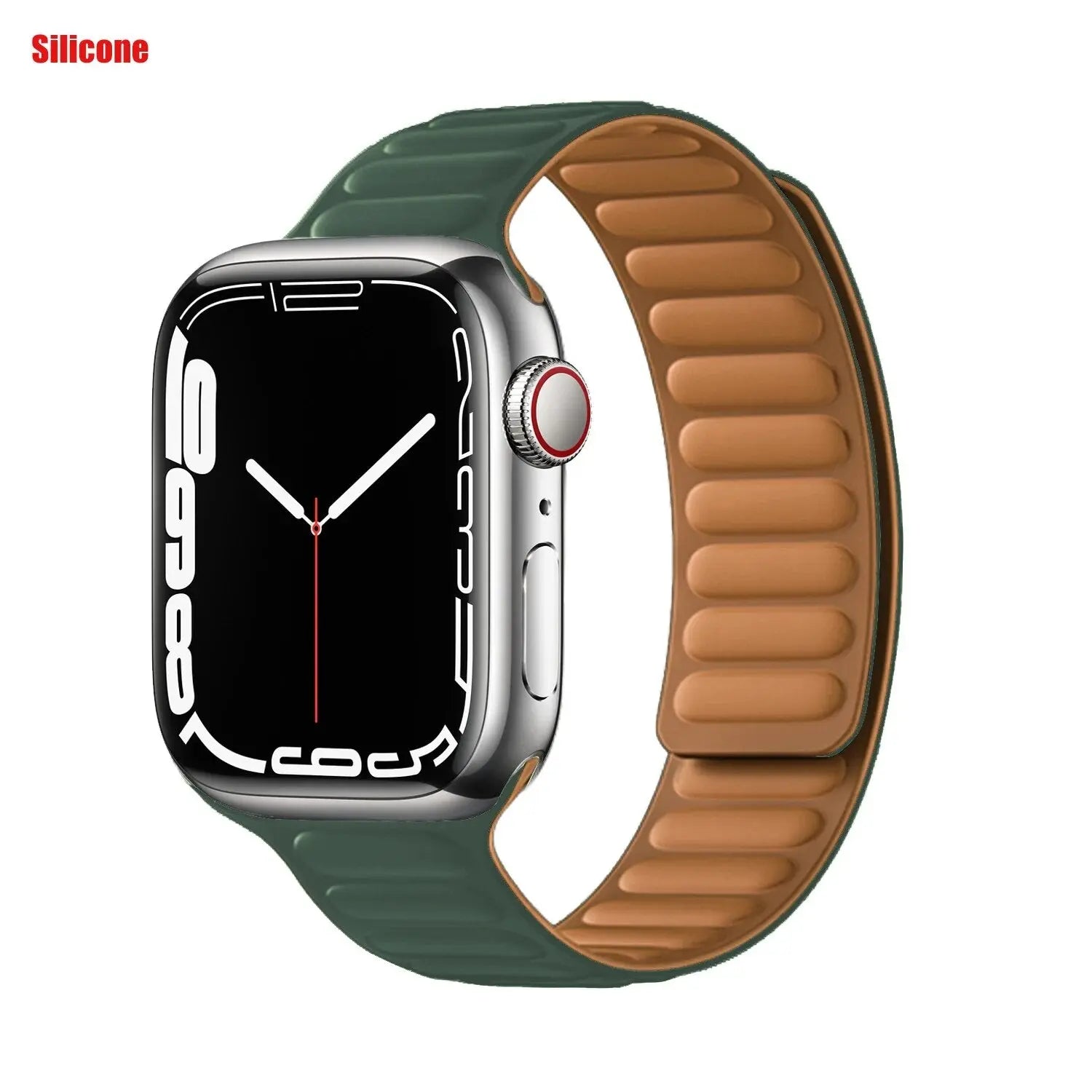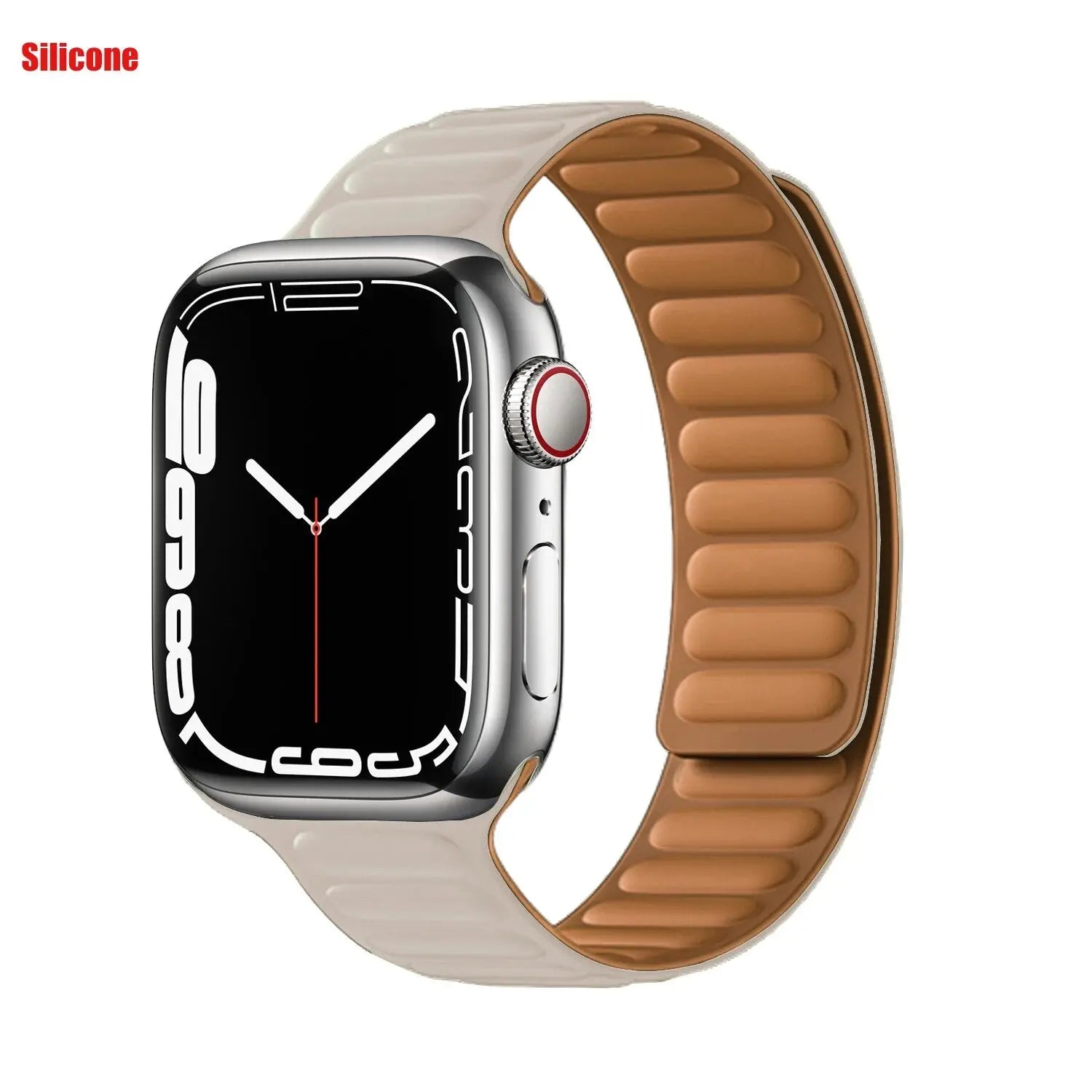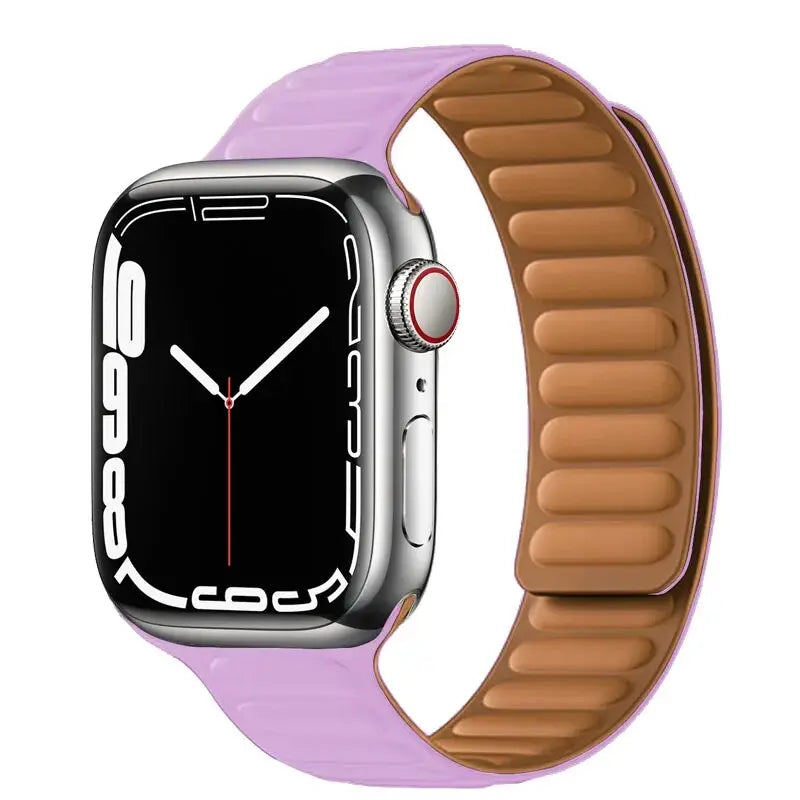 Luxe Leather Loop & Silicone Magnetic Bands for Apple Watch Series 9 & Ultra 2
Sale price
$44.95
Regular price
$99.95
(/)
Description:
Elevate your Apple Watch experience with our Luxe Leather Loop & Silicone Magnetic Bands, tailored exclusively for Apple Watch Series 9 and Ultra 2. Embracing the perfect balance of elegance and innovation, these bands redefine sophistication in wearable technology.
Key Features:
Genuine Leather Craftsmanship:

Immerse yourself in the luxurious feel of genuine leather with our Leather Loop band, expertly handcrafted for a refined appearance. For a sporty yet sleek option, our Silicone band offers durability and flexibility for active lifestyles.

Magnetic Closure:

Experience seamless wearability with our magnetic closure system. Effortlessly adjust the band to your desired fit, ensuring a snug and secure wear throughout your day, whether you choose leather or silicone.

Tailored Fit for Series 9 & Ultra 2:

Precision-engineered to perfectly fit Apple Watch Series 9 and Ultra 2, these bands embrace your wrist with a tailored contour. Choose your band size based on your Apple Watch's millimeter measurement for a custom fit.

Versatile Compatibility:

Designed for versatility, our Luxe Leather Loop & Silicone Bands seamlessly fit earlier Apple Watch models, offering timeless accessories that transcend trends.

Rich Color Selection:

Elevate your style with our range of rich and sophisticated colors. From classic neutrals to bold tones, each shade is thoughtfully selected to complement your attire, ensuring a polished and refined look.

Easy Maintenance:

Crafted for convenience, our bands are easy to clean and maintain. Wipe away dirt and stains effortlessly, preserving their pristine appearance for years to come.

Quick Installation:

Designed for effortless attachment, our bands feature seamless integration with Apple Watch lugs. Swap your bands swiftly and securely, adapting your watch to different occasions without any hassle.
Indulge in the epitome of luxury with our Luxe Leather Loop & Silicone Magnetic Bands. Elevate Your Apple Watch Style Today!
Luxe Leather Loop & Silicone Magnetic Bands for Apple Watch Series 9 & Ultra 2
Sale price
$44.95
Regular price
$99.95
Choose options