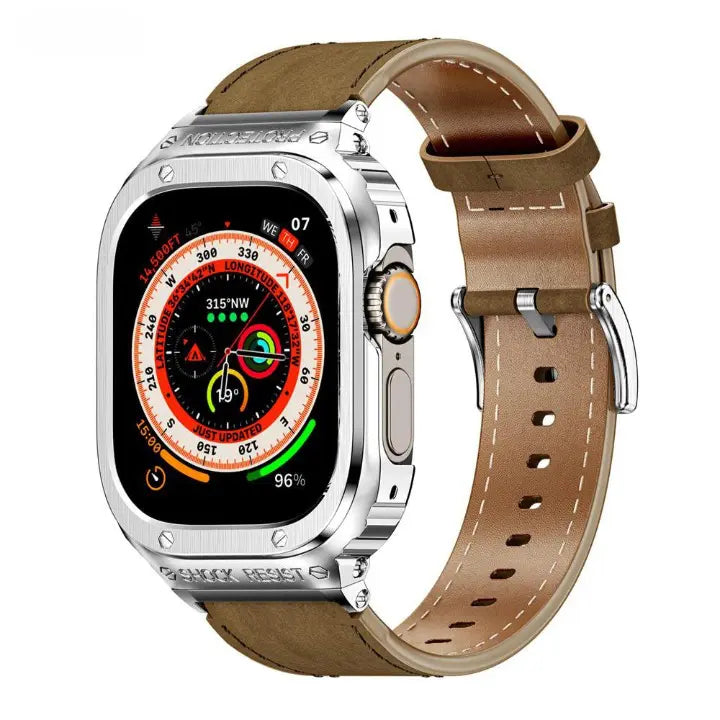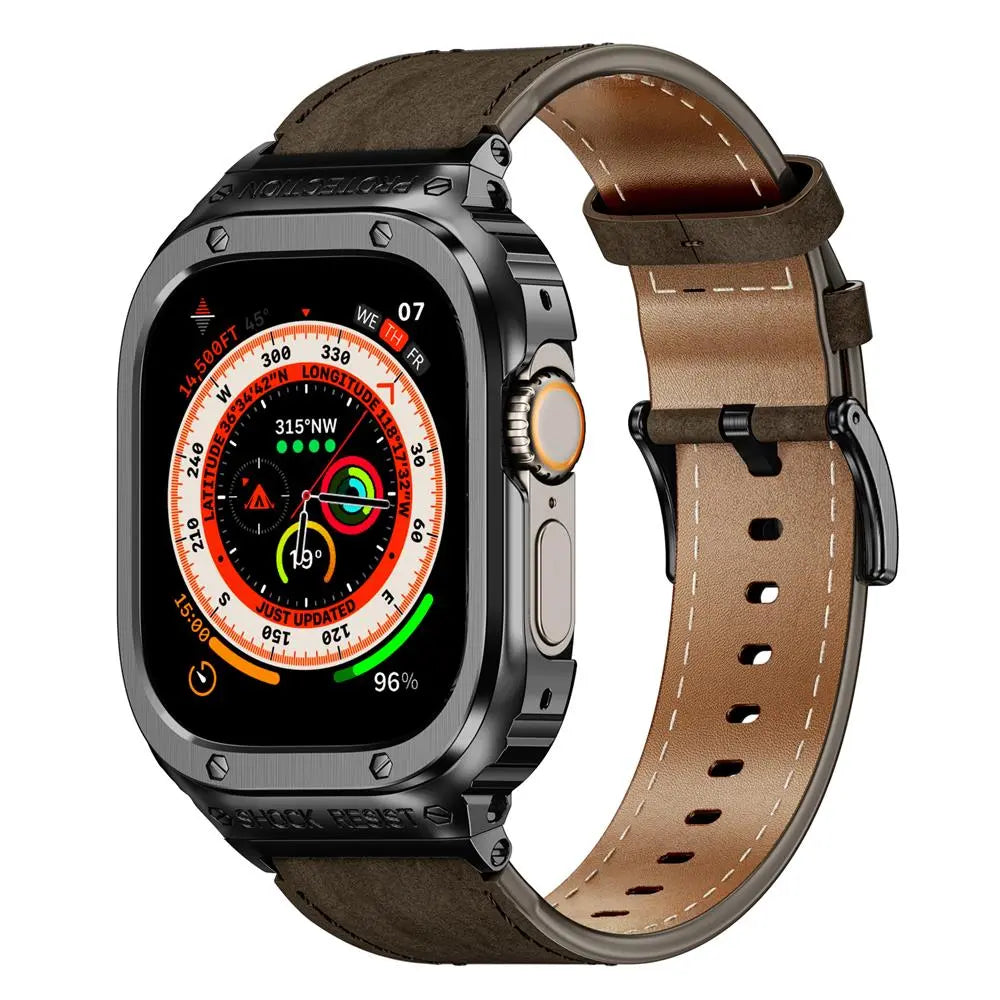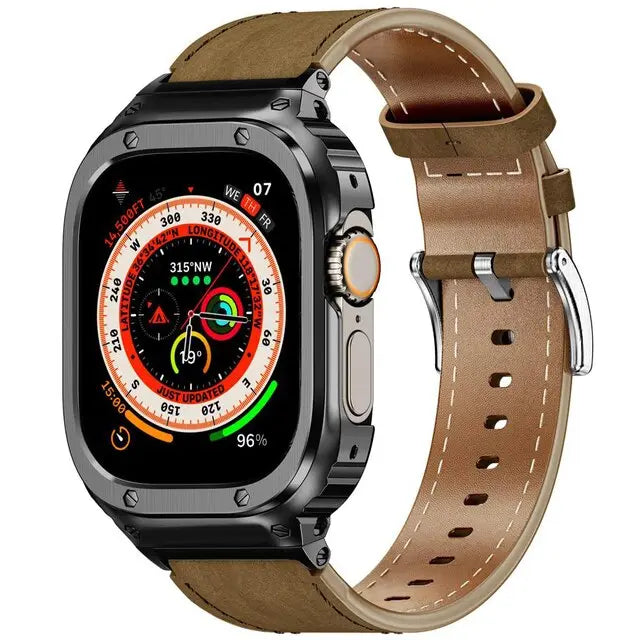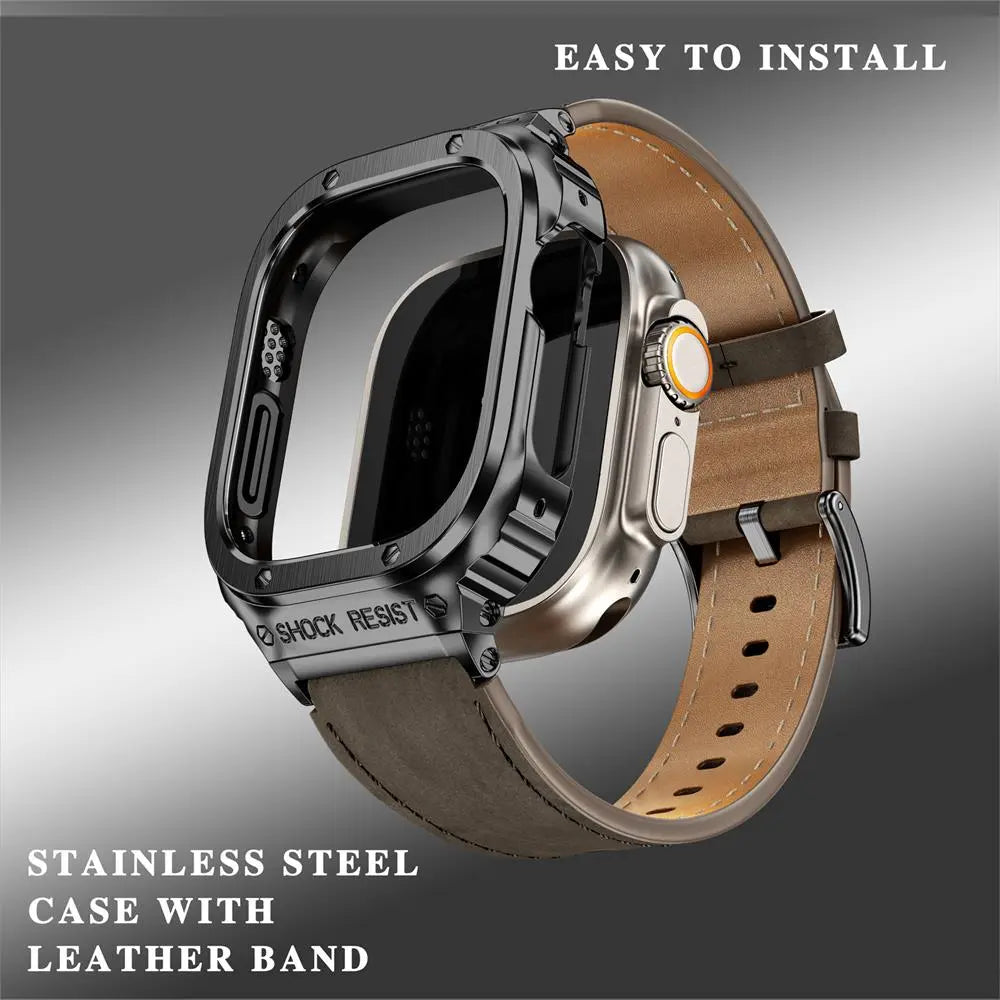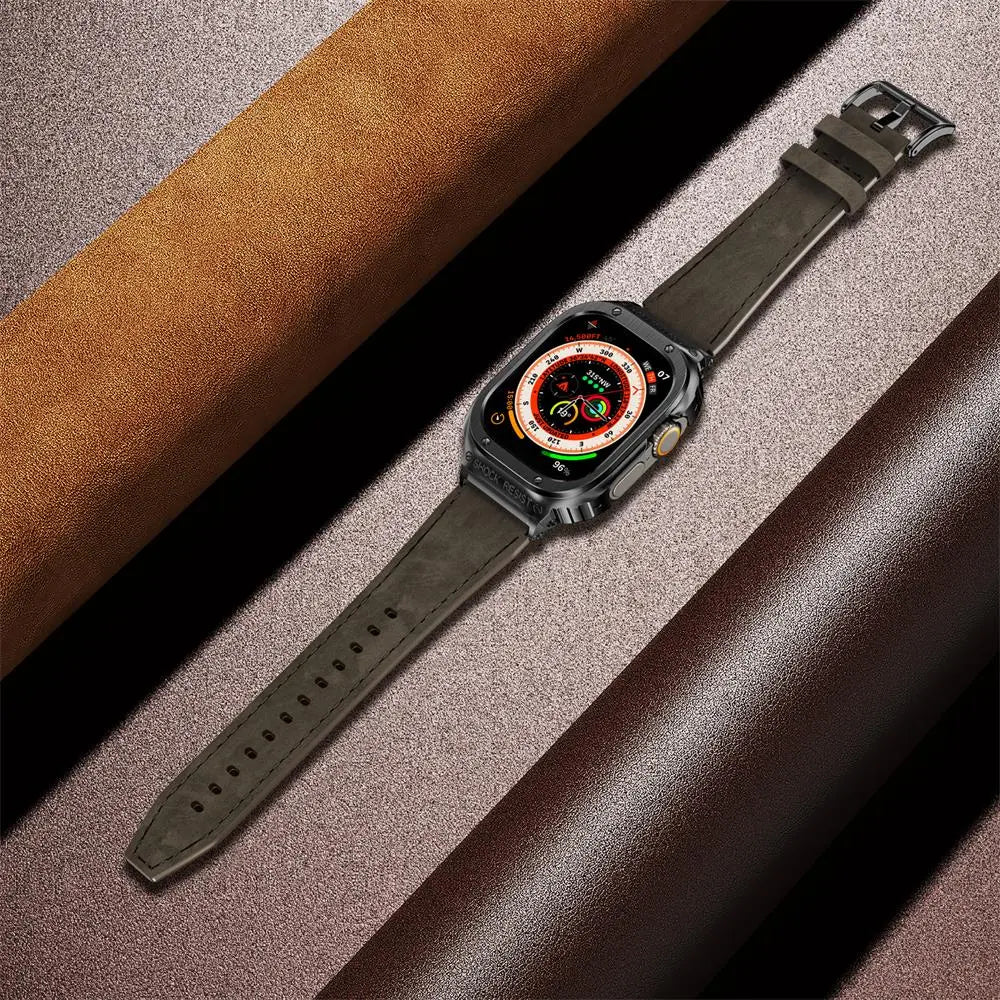 LuxeSteel Case and Premium Leather Band for Apple Watch
Sale price
$74.95
Regular price
$179.95
(/)
Brand: Pinnacle Luxuries
Description:
Introducing the LuxeSteel Case and Premium Leather Band for Apple Watch, a testament to refined elegance and superior craftsmanship. Designed by Pinnacle Luxuries, this exceptional accessory combination embodies luxury and functionality, offering the perfect blend of style and protection for your Apple Watch.
Exquisite Genuine Leather Band:
Experience the epitome of luxury with our Premium Leather Band. Crafted from genuine leather, each strap exudes timeless sophistication and unparalleled comfort. The supple leather gracefully wraps around your wrist, making a bold statement wherever you go. Elevate your style with this exquisite band, meticulously designed to complement your Apple Watch.
Stunning Steel Case Protector:
Unleash the elegance of your Apple Watch with the stunning Steel Case Protector. Meticulously crafted from premium steel, this case offers uncompromising protection while enhancing the sleek aesthetics of your device. The precision-engineered design ensures a seamless fit, enveloping your Apple Watch in a shield of sophistication. Embrace the perfect balance of style and durability with this remarkable case.
Unmatched Style and Durability:
The LuxeSteel Case and Premium Leather Band combination is the epitome of refined style. The harmonious interplay of premium leather and stainless steel elevates your Apple Watch to new heights of sophistication. Whether you're attending a formal event or exploring the great outdoors, this accessory combination ensures that your Apple Watch remains a true fashion statement.
Easy Installation and Comfortable Fit:
With its user-friendly design, the LuxeSteel Case and Premium Leather Band offer effortless installation and a comfortable fit. The band is easily adjustable to ensure the perfect fit for your wrist, while the case securely snaps onto your Apple Watch, providing all-around protection without compromising usability. Experience a seamless integration that complements your active lifestyle.
Pinnacle Luxuries Craftsmanship:
At Pinnacle Luxuries, we pride ourselves on delivering superior craftsmanship and attention to detail. Each LuxeSteel Case and Premium Leather Band is meticulously crafted to the highest standards, ensuring durability and longevity. Indulge in the quality that only Pinnacle Luxuries can offer and discover a new level of luxury for your Apple Watch.
Elevate your Apple Watch experience with the LuxeSteel Case and Premium Leather Band. Embrace the perfect fusion of style, protection, and craftsmanship designed specifically for your Apple Watch. Order now and unlock a world of sophistication and elegance for your beloved timepiece.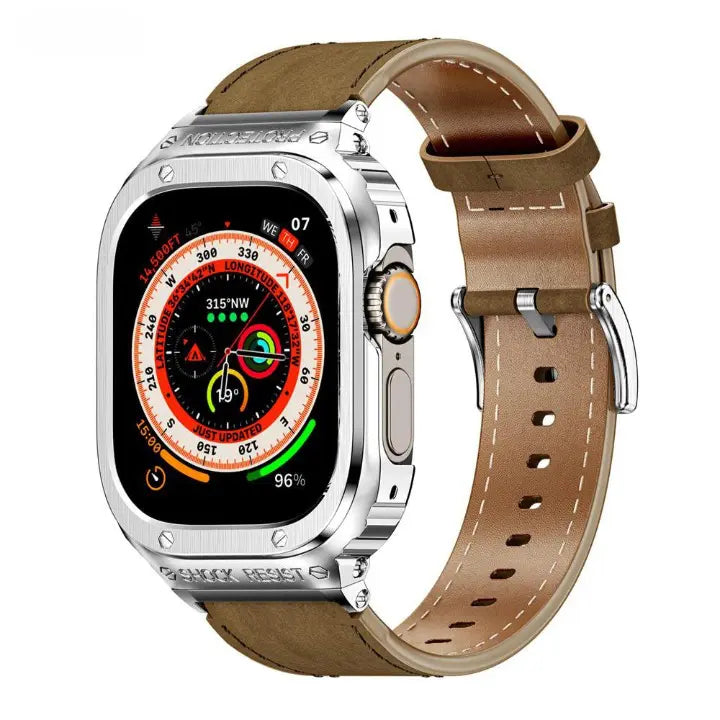 LuxeSteel Case and Premium Leather Band for Apple Watch
Sale price
$74.95
Regular price
$179.95
Choose options