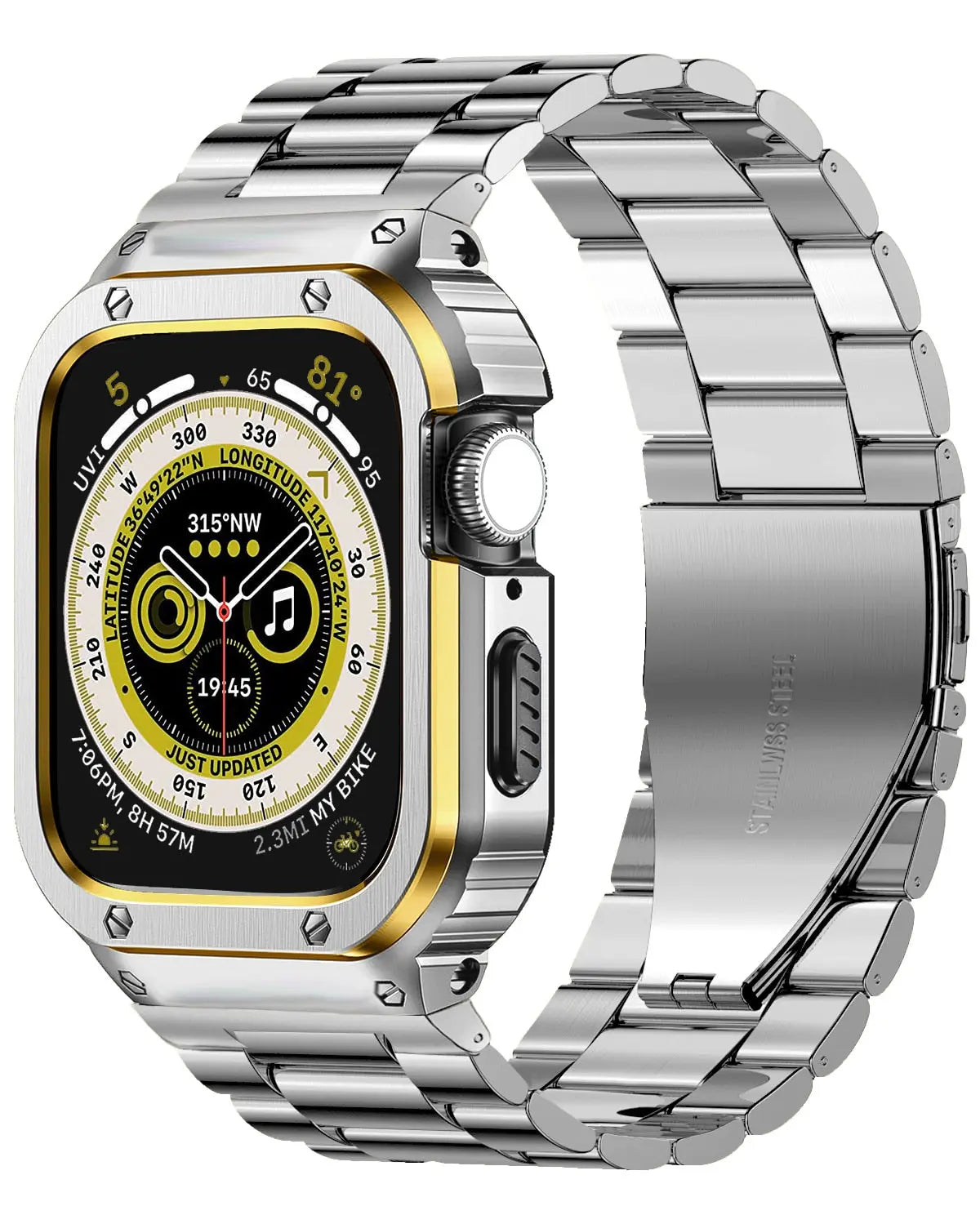 Pinnacle Stainless Steel Band Case Combo For Apple Watch
Sale price
$69.95
Regular price
$139.95
(/)
Brand: Pinnacle Luxuries
Description:
Elevate your Apple Watch to the pinnacle of style and protection with the Pinnacle Stainless Steel Band Case Combo – the epitome of luxury craftsmanship meticulously designed by Pinnacle Luxuries. This exceptional band and case duo is poised to redefine your Apple Watch experience, complementing every Apple Watch Series with unparalleled sophistication.
Exquisite Stainless Steel Elegance: Crafted from premium stainless steel, this band and case combo exudes an air of opulence. The stainless steel not only enhances the durability but also adds a timeless shine that catches every eye.
Perfectly Designed for Your Apple Watch: Our band and case combo is meticulously designed to seamlessly fit every Apple Watch Series. The precision engineering ensures a snug and secure fit, allowing you to wear your watch with confidence.
All-Around Protection: The included case is more than just a style statement; it's a guardian for your Apple Watch. It shields your precious device from everyday scuffs, scratches, and impacts, keeping it looking as pristine as the day you unboxed it.
Comfort and Convenience: The stainless steel band offers not only an impeccable aesthetic but also remarkable comfort. The smooth, supple links conform to your wrist, ensuring hours of effortless wear. With a secure clasp, you can trust that your Apple Watch will stay in place.
Designed for Every Occasion: Whether you're heading to the boardroom, a social gathering, or an outdoor adventure, the Pinnacle Stainless Steel Band Case Combo complements your style effortlessly. It's a versatile accessory designed for the diverse moments of your life.
Pinnacle Luxuries Craftsmanship: With a legacy of crafting luxury accessories, Pinnacle Luxuries proudly presents this band and case combo. It's more than an accessory; it's a statement of your refined taste and your appreciation for both form and function.
Elevate your Apple Watch to new heights of elegance and protection with the Pinnacle Stainless Steel Band Case Combo. Secure your timepiece in a world where sophistication meets resilience. Make a lasting impression – order now and experience the ultimate fusion of luxury and technology.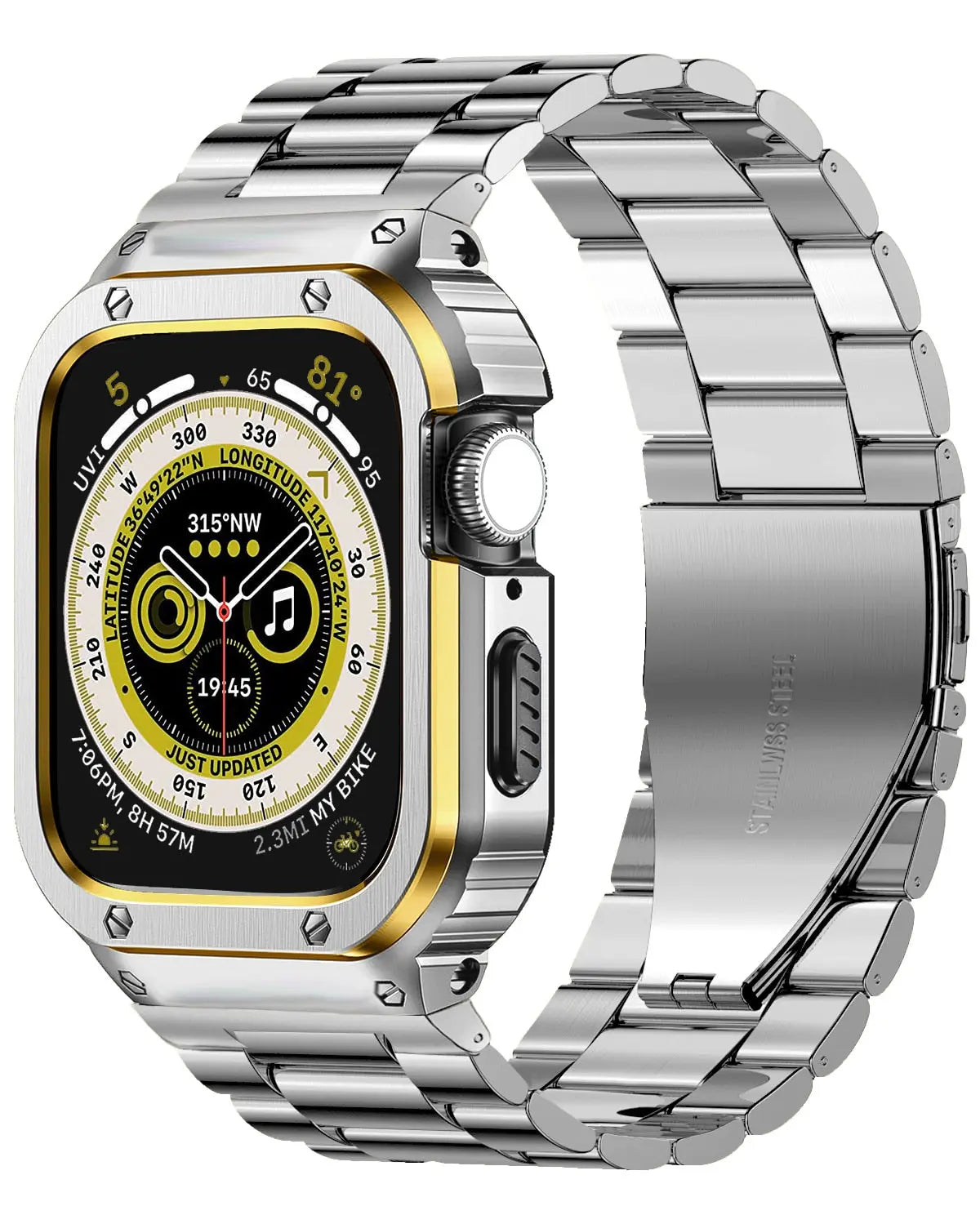 Pinnacle Stainless Steel Band Case Combo For Apple Watch
Sale price
$69.95
Regular price
$139.95
Choose options