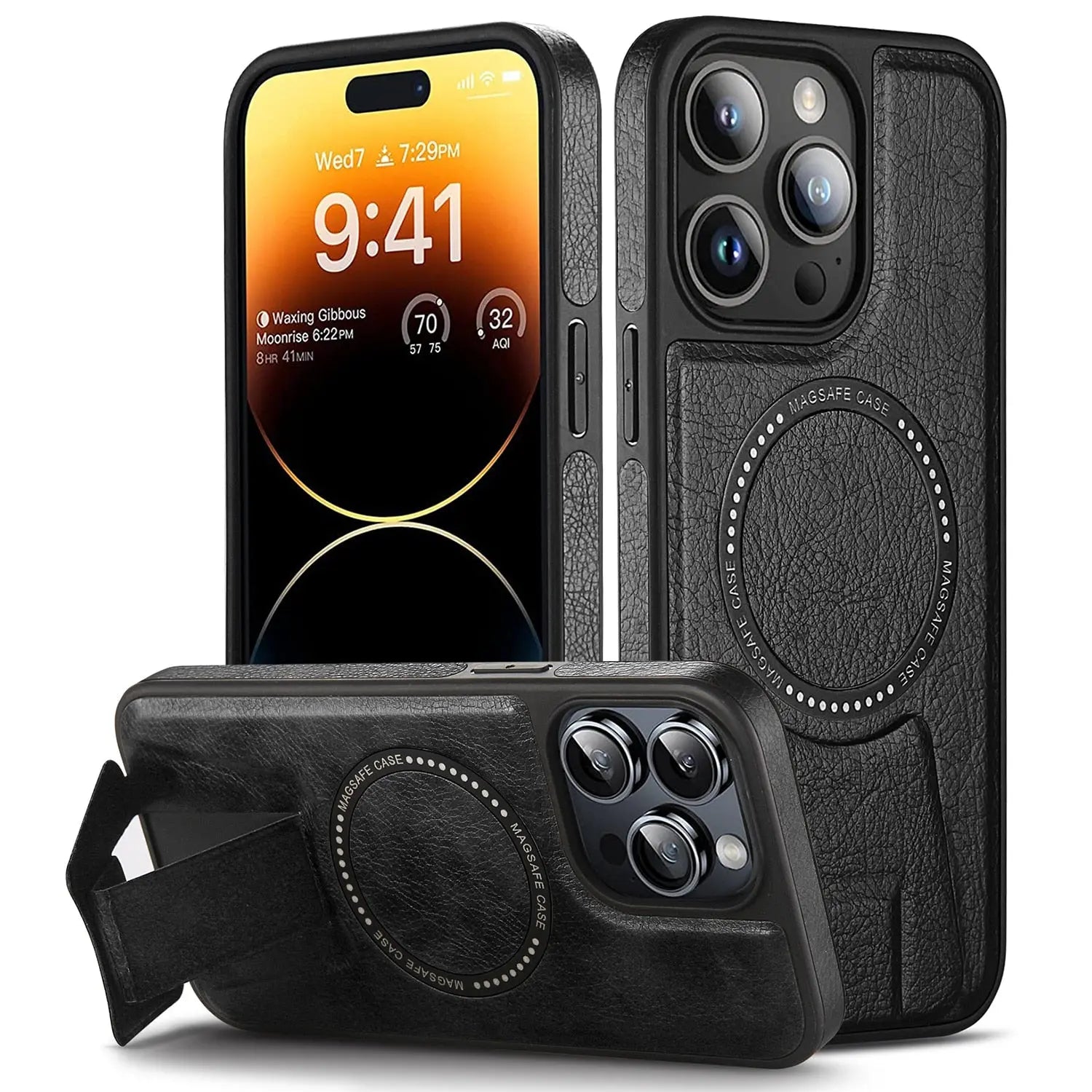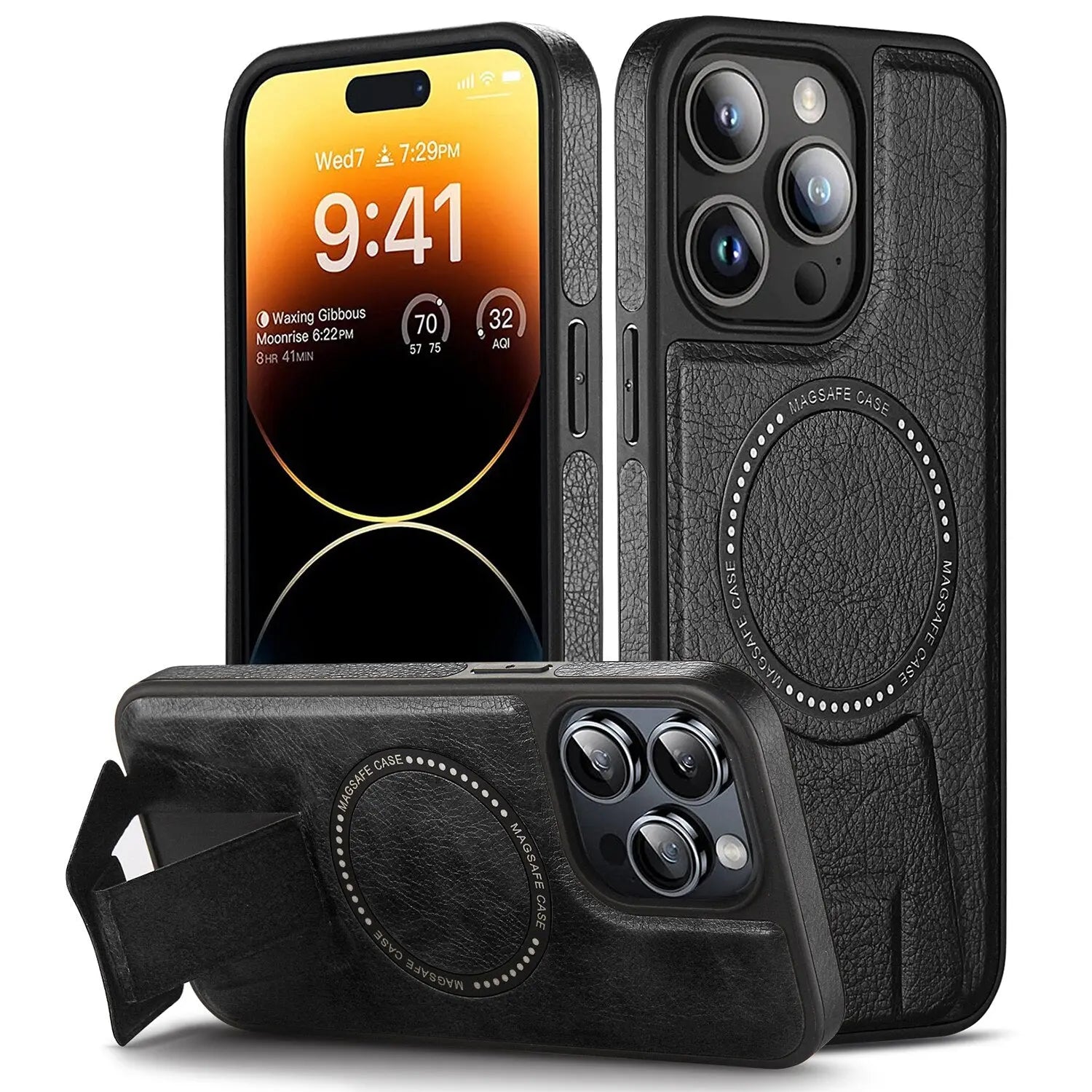 PL Matte Leather Magsafe Compatible Case For iPhone
Sale price
$49.95
Regular price
$19.98
(/)
Brand: Pinnacle Luxuries
Description:
Introducing the Pinnacle Luxuries Magsafe Compatible iPhone Phone Case – where style meets functionality. Elevate your iPhone protection with this slim and sleek masterpiece, carefully crafted to meet your discerning taste.
Magsafe Compatibility: Experience the convenience of Magsafe technology with our phone case. Effortlessly attach Magsafe accessories, enjoy seamless wireless charging, and unlock a world of possibilities.
Slim Sleek Style: Embrace elegance with our slim and sleek phone case. The perfect balance of form and function, it complements your iPhone's sleek profile, adding a touch of sophistication to your device.
Matte Leather Design: Indulge in the luxurious touch of matte leather. Our phone case boasts a premium leather design that not only exudes refinement but also offers a comfortable grip for everyday use.
Great Quality: Quality is our commitment. Crafted with utmost care and attention to detail, our phone case ensures reliable protection against scratches, bumps, and daily wear, safeguarding your iPhone in style.
Precision Engineering: We leave no room for compromise. The phone case is precisely engineered to fit your iPhone flawlessly, providing easy access to all ports and functions without hindrance.
Lightweight & Practical: We believe in keeping things light and practical. Our phone case adds minimal bulk to your iPhone, ensuring a seamless and comfortable user experience.
Magnetic Appeal: Experience the magnetic appeal of Magsafe technology, elegantly integrated into our phone case. Stay connected and enhance your iPhone's capabilities with ease.
Join the Pinnacle Luxuries community and elevate your iPhone experience with our Magsafe compatible phone case. Discover a world of style, quality, and innovation that perfectly complements your lifestyle.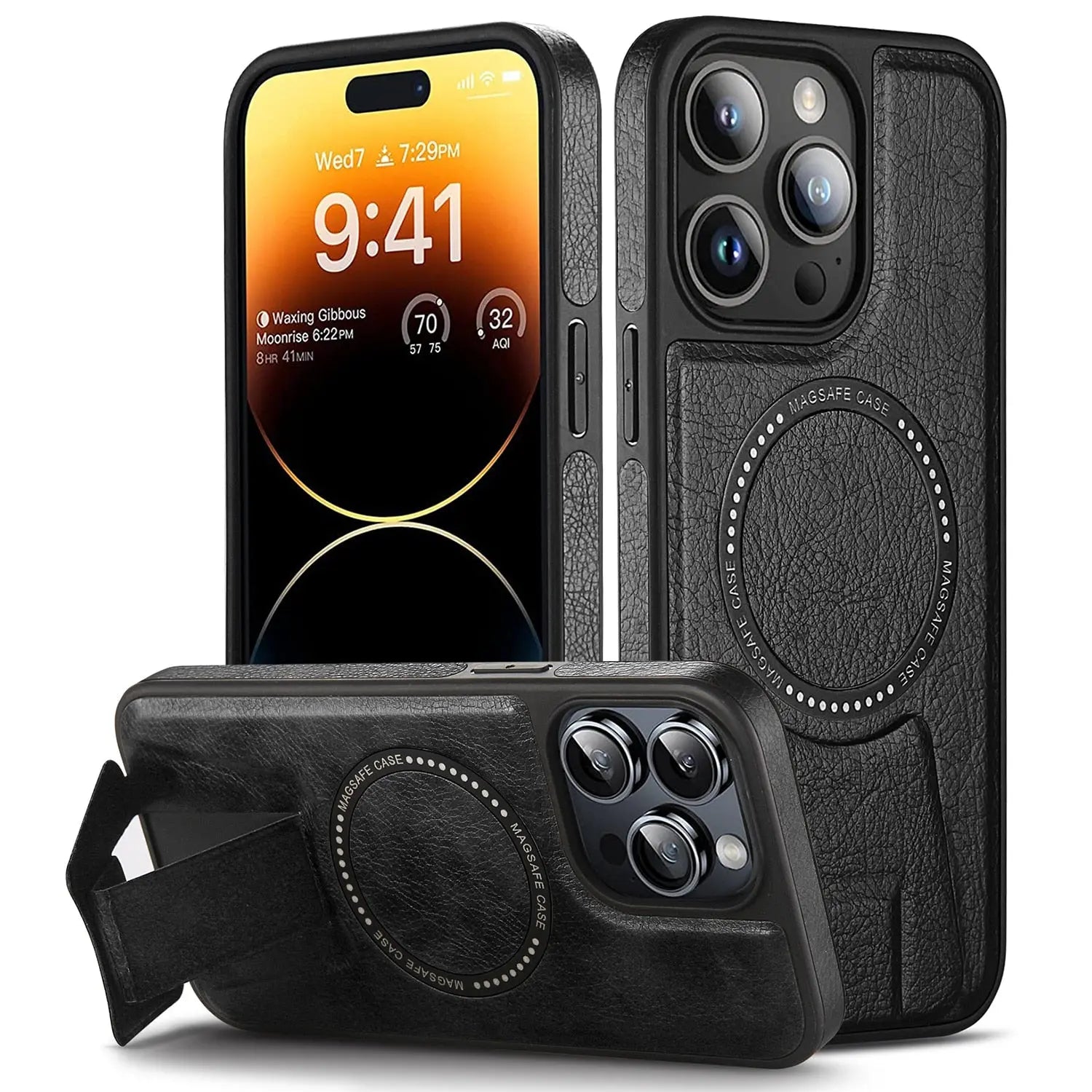 PL Matte Leather Magsafe Compatible Case For iPhone
Sale price
$49.95
Regular price
$19.98
Choose options