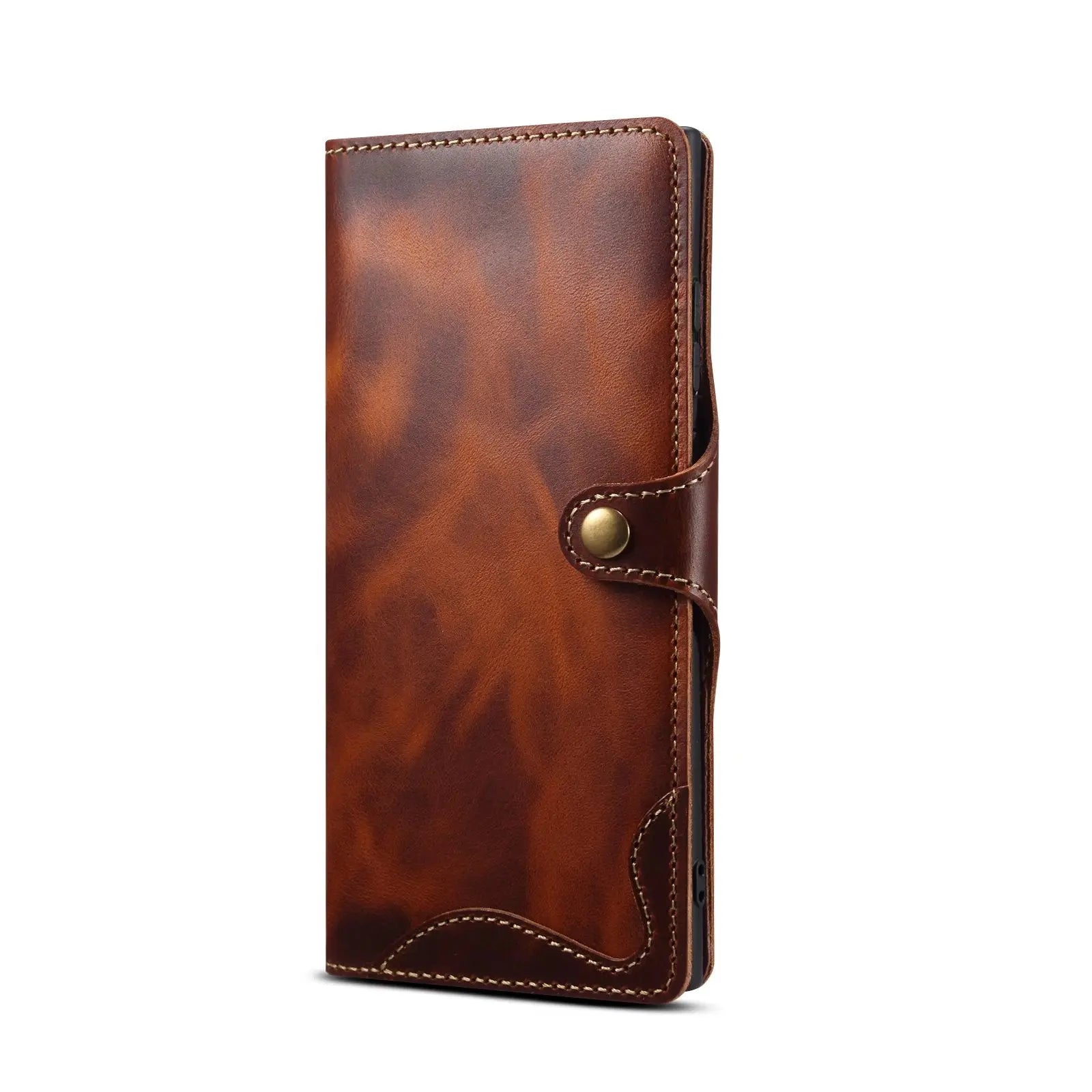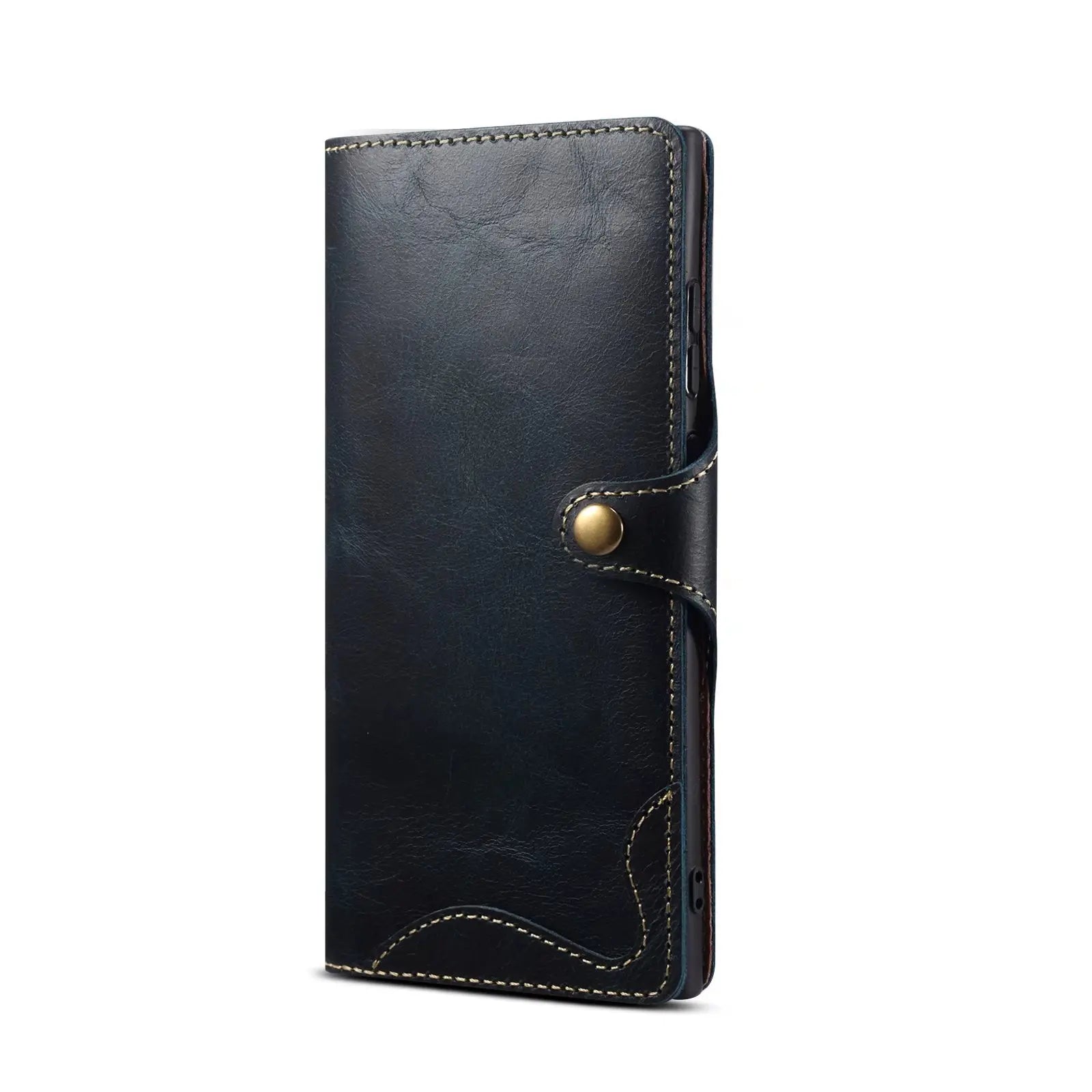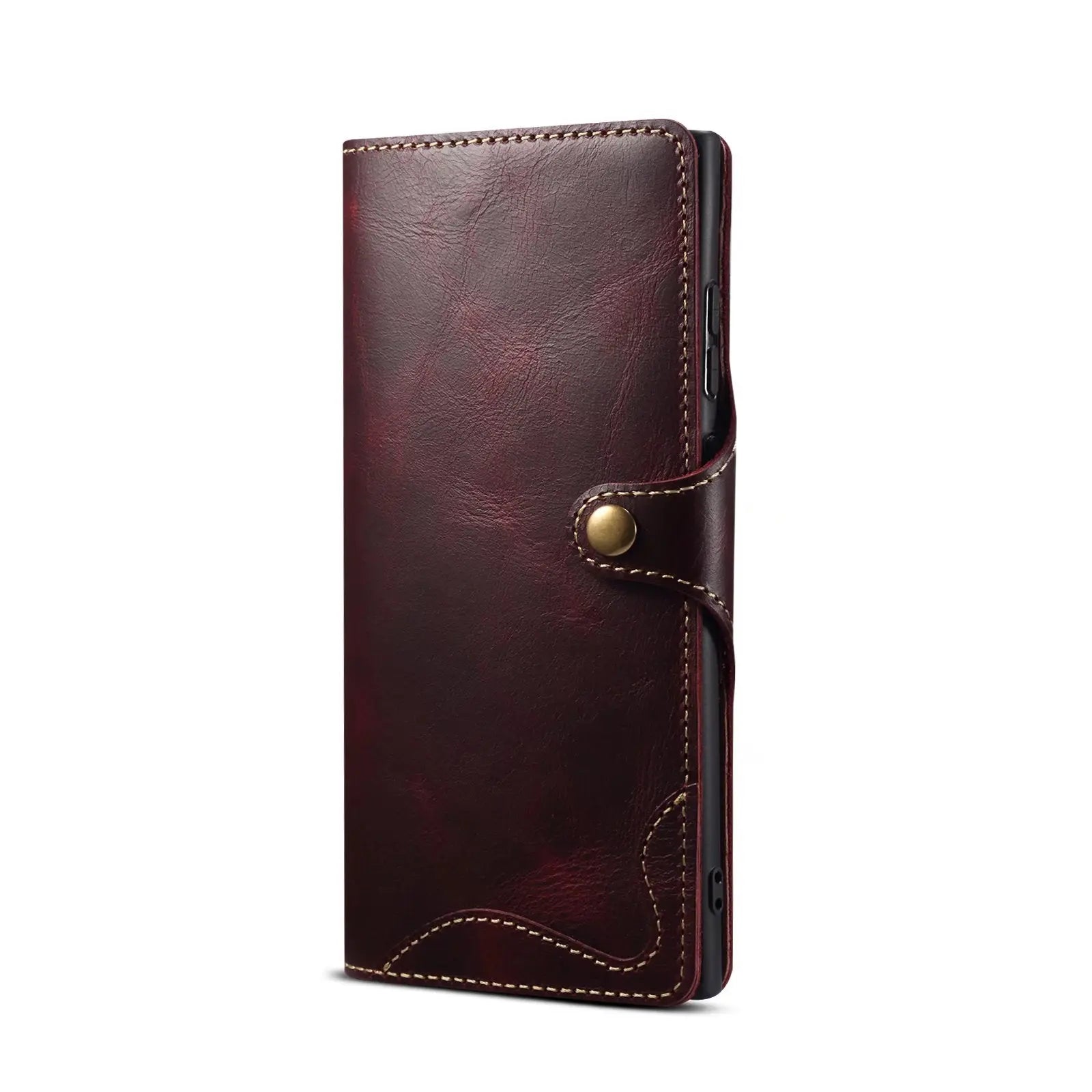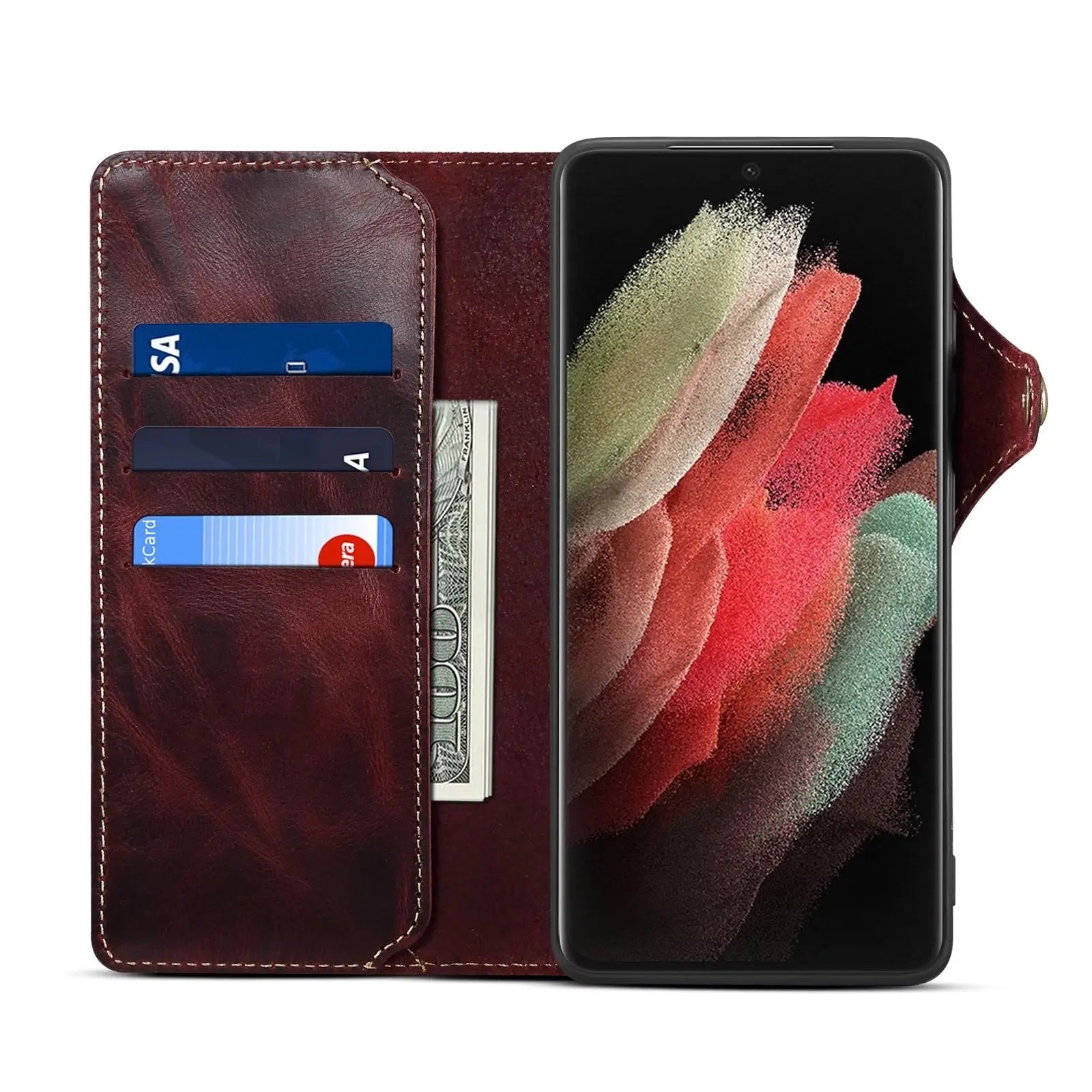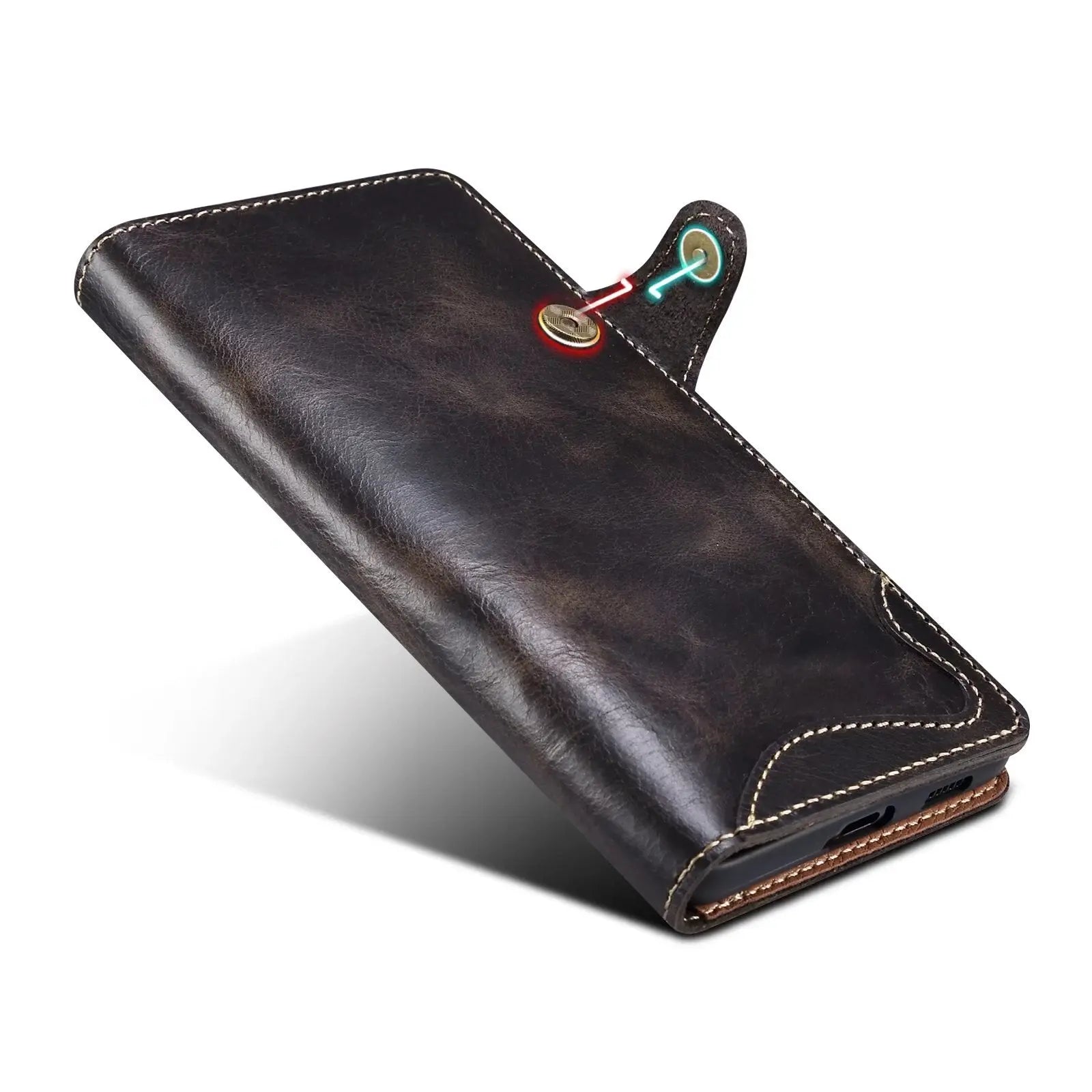 Premium Genuine Cowhide Leather Case For Samsung Galaxy Phone
Sale price
$59.95
Regular price
$129.95
(/)
Brand: Pinnacle Luxuries
The Pinnacle in phone protection 
Description:
Introducing the epitome of luxury and sophistication: the Samsung Galaxy Genuine Cowhide Leather Phone Case. Crafted with utmost care and attention to detail, this case offers a beautiful, luxurious look that effortlessly elevates your smartphone.
Made from genuine cowhide leather, each case is a testament to exquisite craftsmanship and unparalleled quality. The rich and supple texture of the leather not only provides a lavish feel but also adds a touch of elegance to your Samsung Galaxy device. With its natural variations and unique grain patterns, your case becomes a one-of-a-kind accessory, reflecting your impeccable taste.
This premium phone case not only focuses on style but also prioritizes functionality. It features a built-in cardholder wallet, allowing you to conveniently store your essential cards, IDs, or even some cash. No more fumbling for your wallet or carrying unnecessary bulk—it's all right there, securely tucked into your phone case.
For added security and peace of mind, the case boasts a secure button snap closure. This ensures that your phone and cards remain safely stored, protecting them from accidental slips or falls. Rest assured that your valuables are always well-secured within the case.
To enhance your convenience, the case comes with a detachable carrying ring handle. This handy feature provides a comfortable and secure grip, preventing accidental drops and enabling one-handed phone usage. The detachable design allows you to remove the ring handle whenever you prefer a sleeker profile or want to use your phone with other accessories.
Embrace the perfect combination of luxury, functionality, and style with the Samsung Galaxy Genuine Cowhide Leather Phone Case. Whether you're attending a formal event, going for a night out, or simply appreciating the finer things in life, this case is the perfect companion for your Samsung Galaxy device.
Please note that as genuine cowhide leather is a natural material, slight variations in color and texture may occur, adding to the uniqueness and charm of your case. Revel in the beauty and craftsmanship of this luxurious accessory, and make a statement wherever you go with your Samsung Galaxy and its stunning leather case.
Premium Genuine Cowhide Leather Case For Samsung Galaxy Phone
Sale price
$59.95
Regular price
$129.95
Choose options