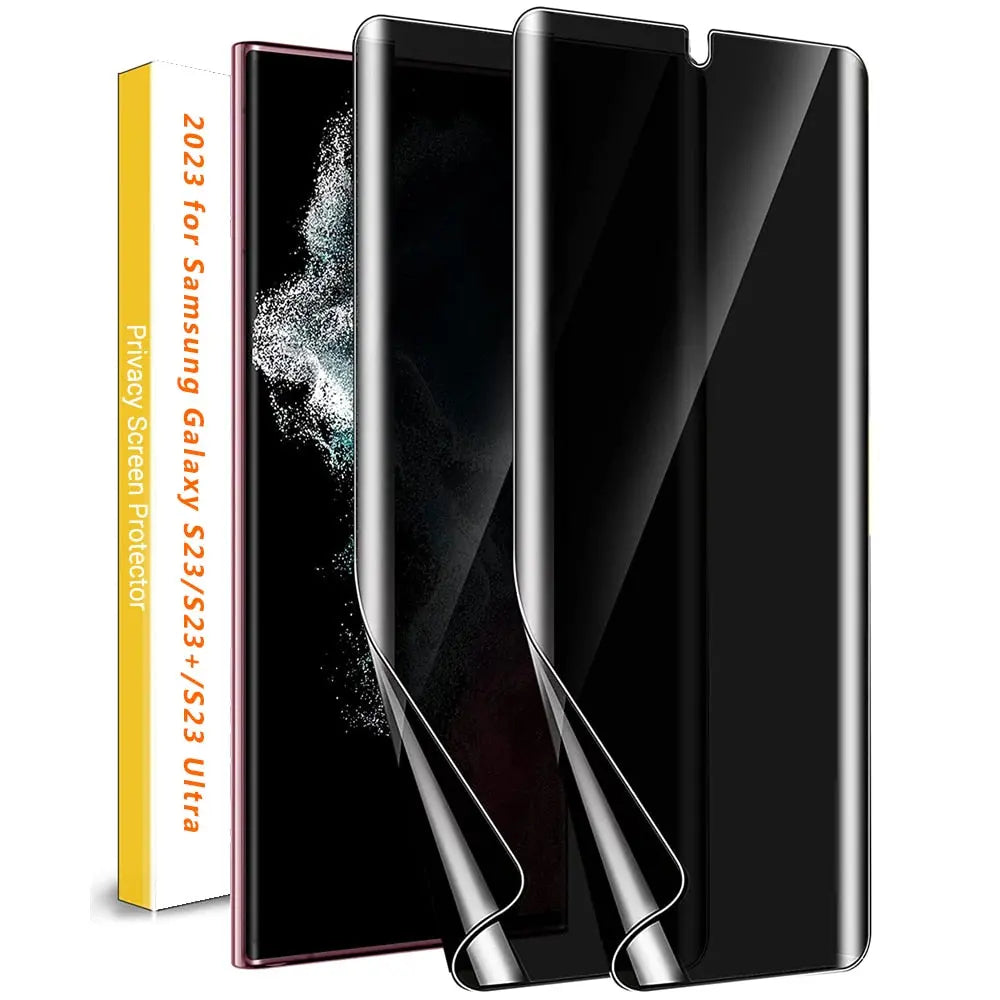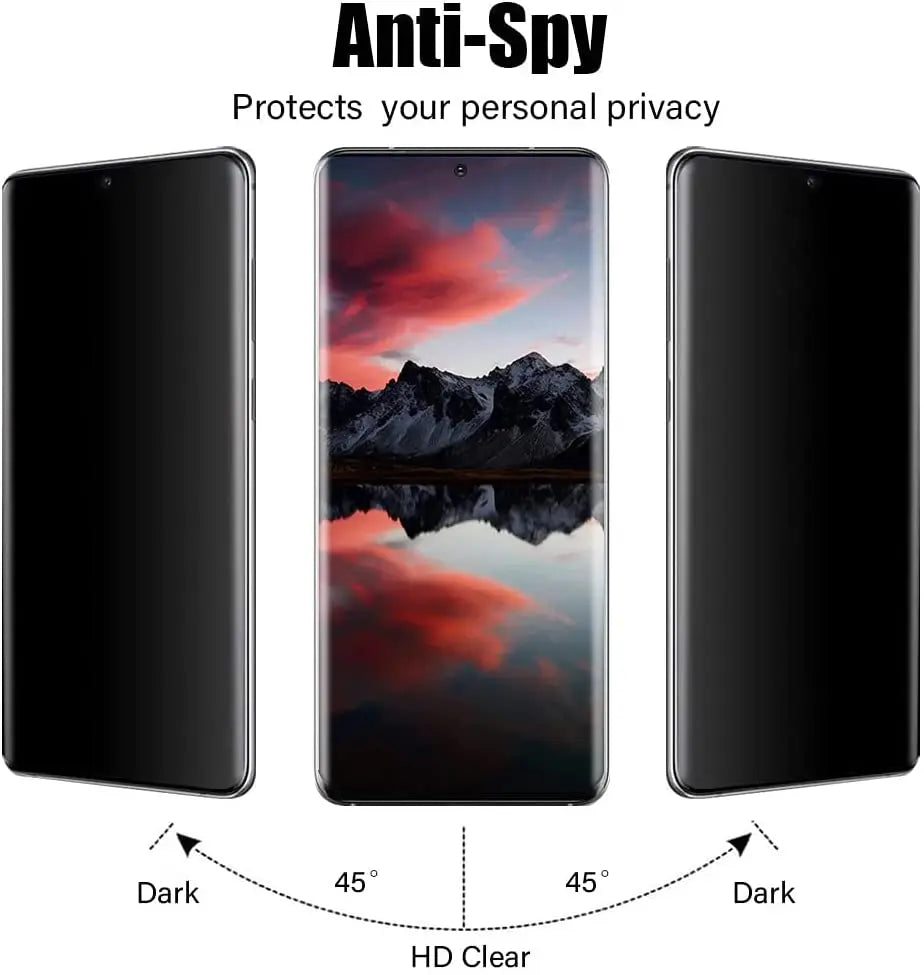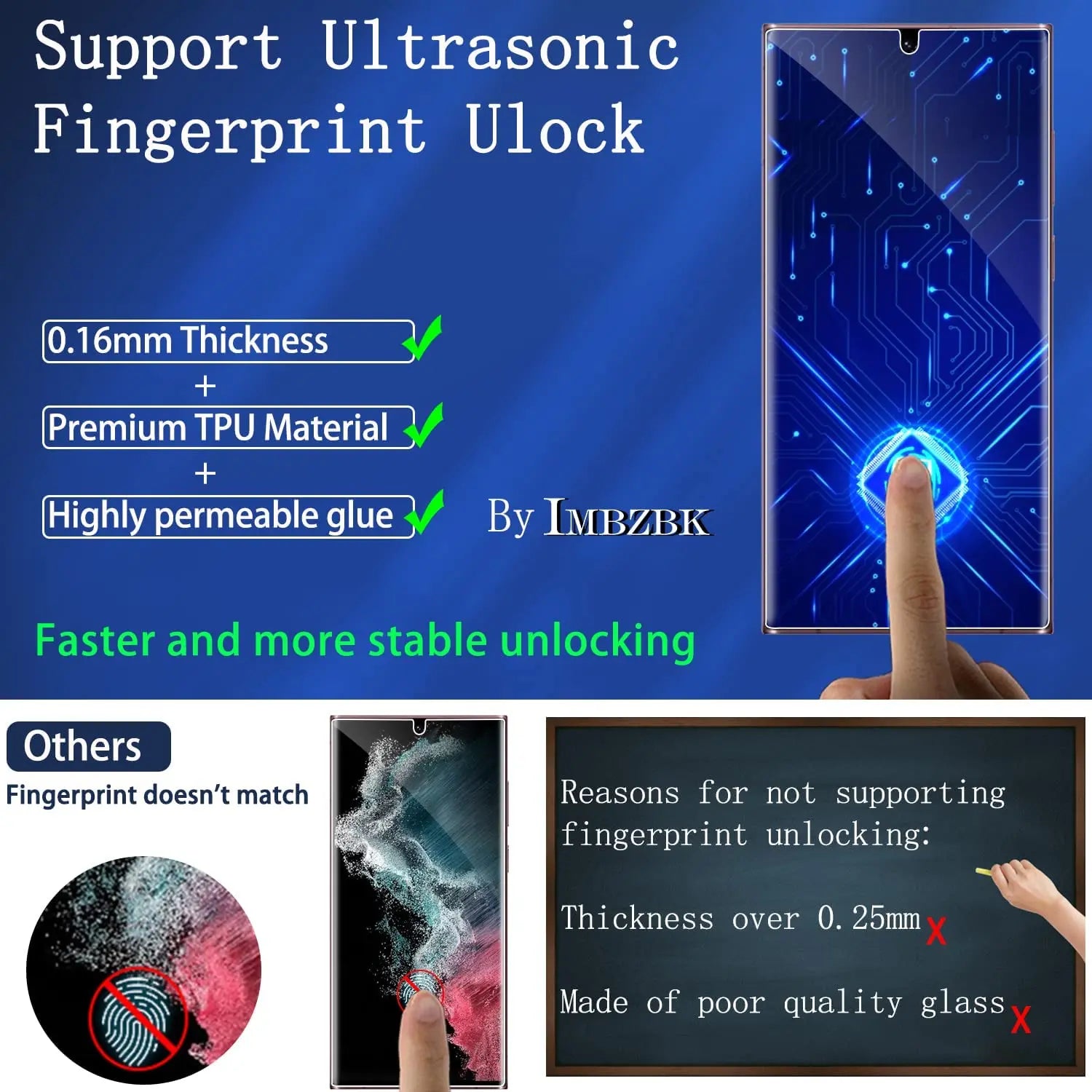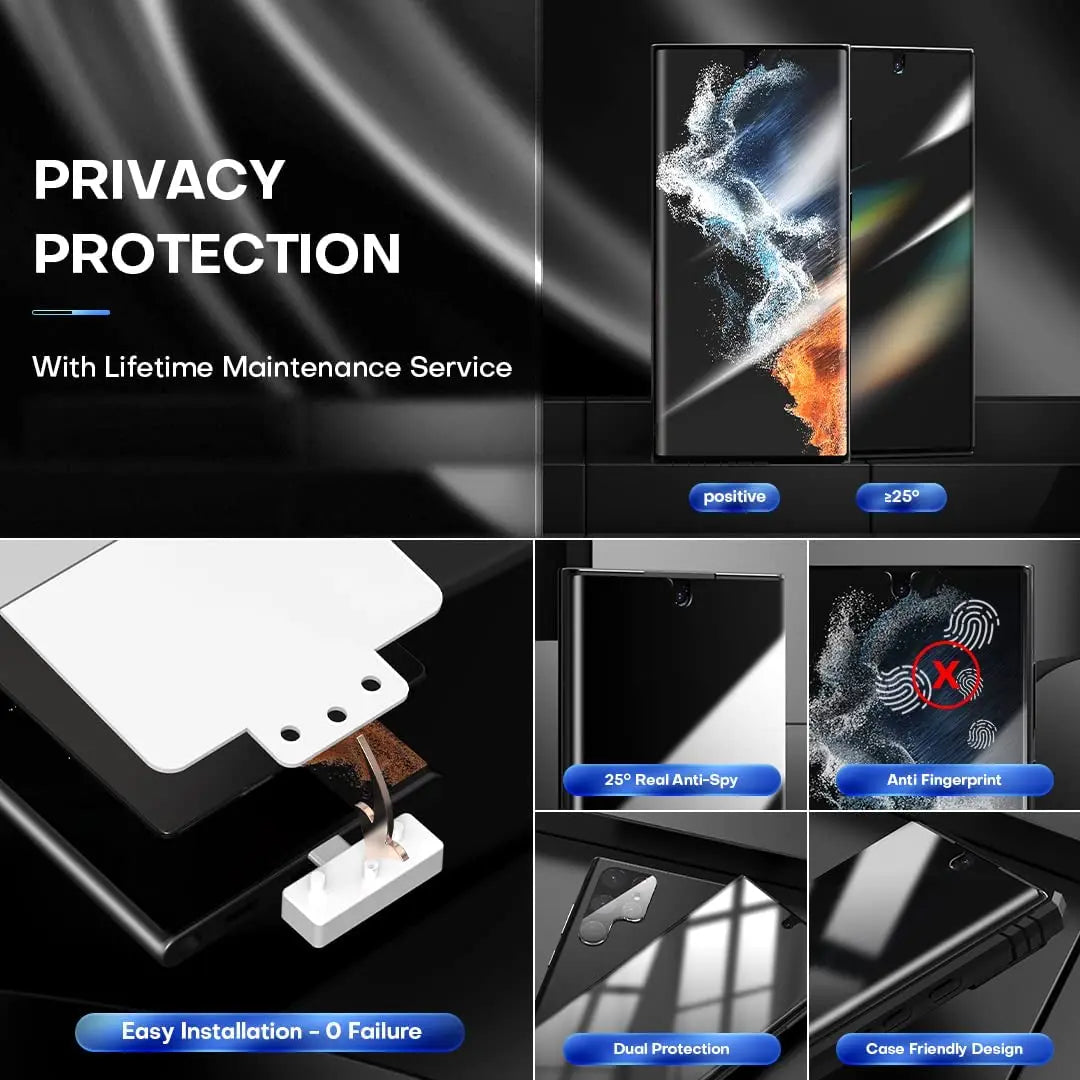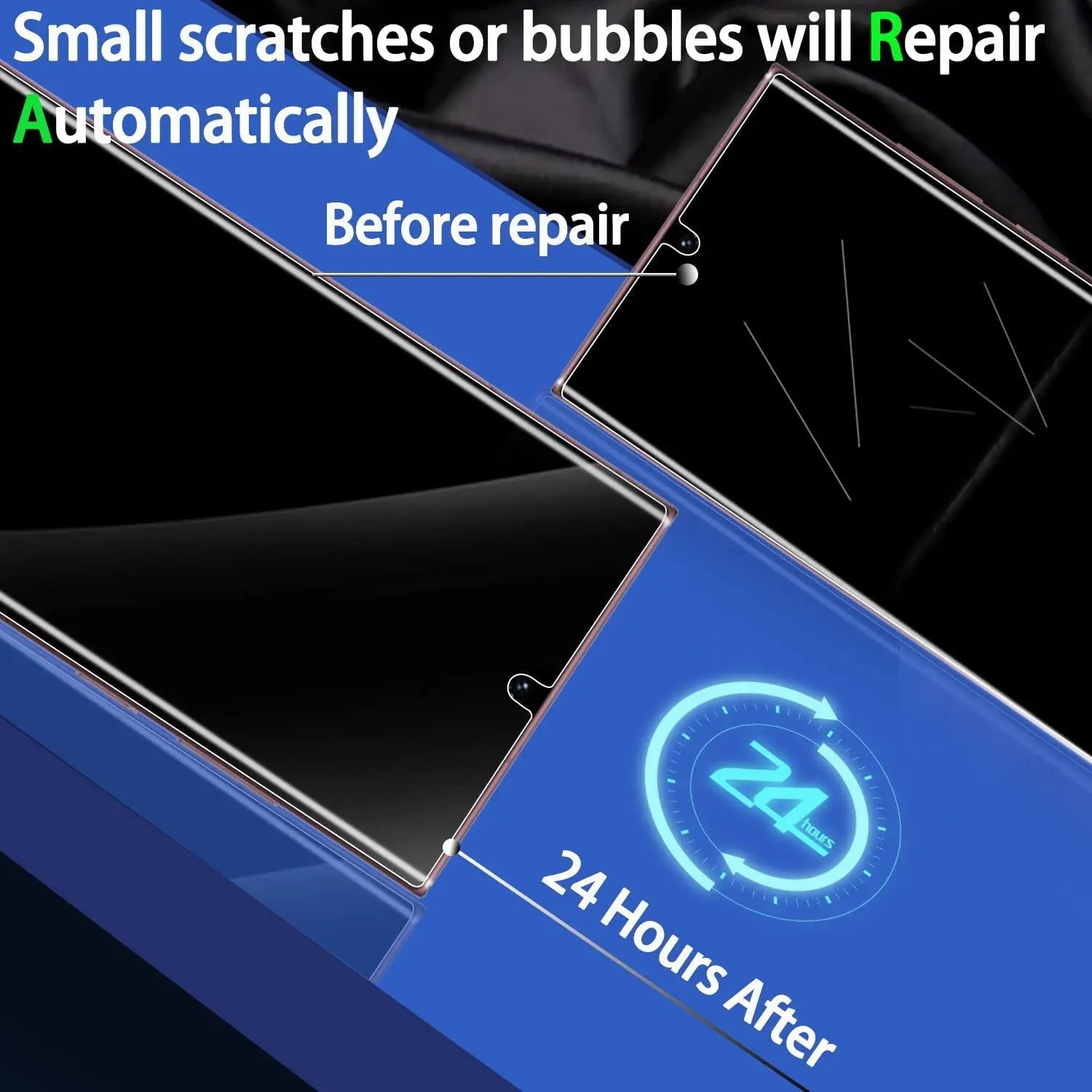 Ultra Privacy Anti Spy Screen Protector For Samsung Galaxy S23 Ultra
Sale price
$29.95
Regular price
$69.95
(/)
Brand: Pinnacle Luxuries
Description:
Introducing the Privacy Screen Protector designed exclusively for Samsung Galaxy S23 phones. Protect your sensitive information and enjoy added privacy with this innovative accessory.
With the growing concern over privacy in the digital age, this Privacy Screen Protector provides a reliable solution. It features advanced micro-louver technology that narrows the viewing angle to 45 degrees, ensuring that your screen is only visible to you when viewed directly from the front. This means that anyone trying to sneak a peek from the side will only see a darkened screen, safeguarding your personal and confidential information.
Not only does this screen protector offer privacy, but it also provides excellent protection for your Samsung Galaxy S23. It effectively shields your device's screen from scratches, smudges, and everyday wear and tear, extending the lifespan of your phone.
Crafted with high-quality tempered glass, this screen protector maintains the touch sensitivity and crystal-clear display of your Samsung Galaxy S23. You'll enjoy a smooth and precise touch experience while keeping your screen well-protected.
The Privacy Screen Protector is easy to install, with a bubble-free adhesive that ensures a secure and seamless fit on your phone's screen. It also maintains the original brightness and color accuracy of your display, delivering a visually pleasing experience.
Whether you're in a crowded coffee shop, on public transportation, or simply concerned about your privacy, the Privacy Screen Protector for Samsung Galaxy S23 offers you peace of mind and confidentiality. Protect your personal information and keep your screen safe with this essential accessory.
Invest in your privacy and security with the Privacy Screen Protector for Samsung Galaxy S23. Embrace the freedom to use your phone without worrying about prying eyes. Safeguard your personal data and enjoy a clear, confidential display with this indispensable accessory.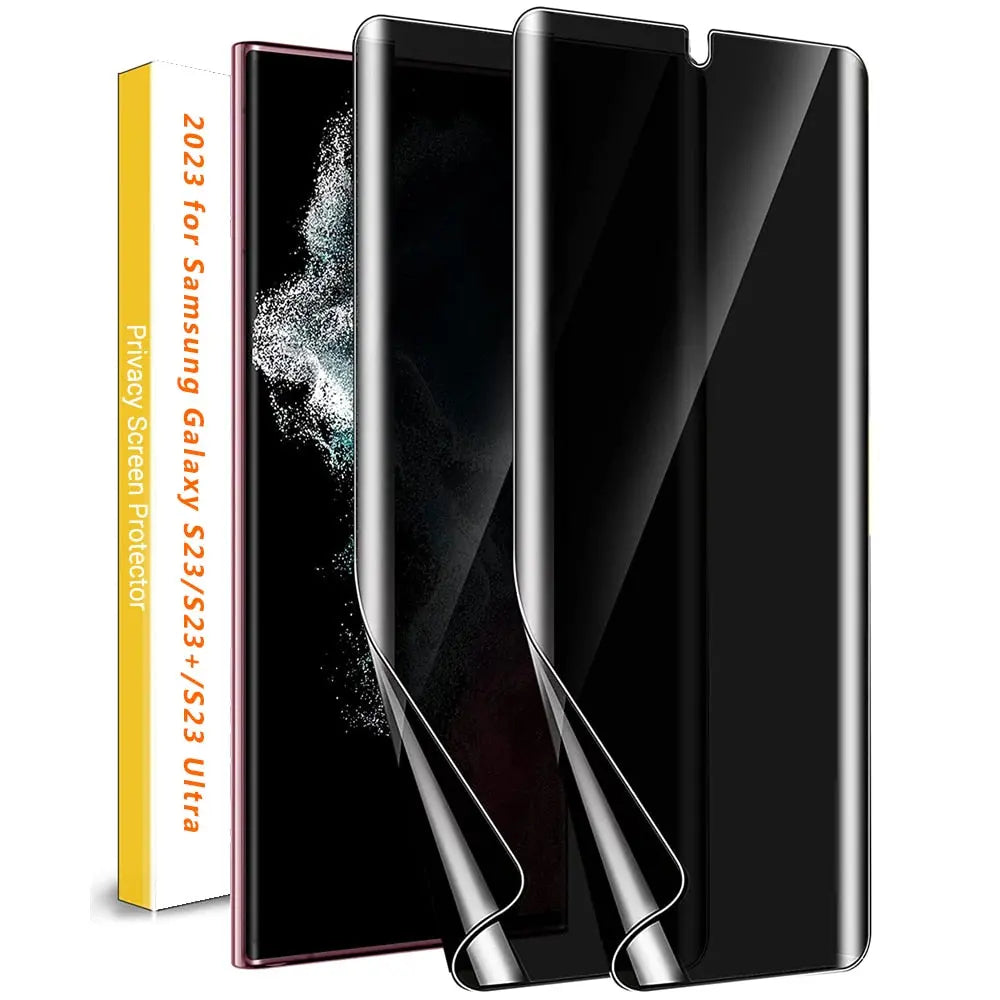 Ultra Privacy Anti Spy Screen Protector For Samsung Galaxy S23 Ultra
Sale price
$29.95
Regular price
$69.95
Choose options