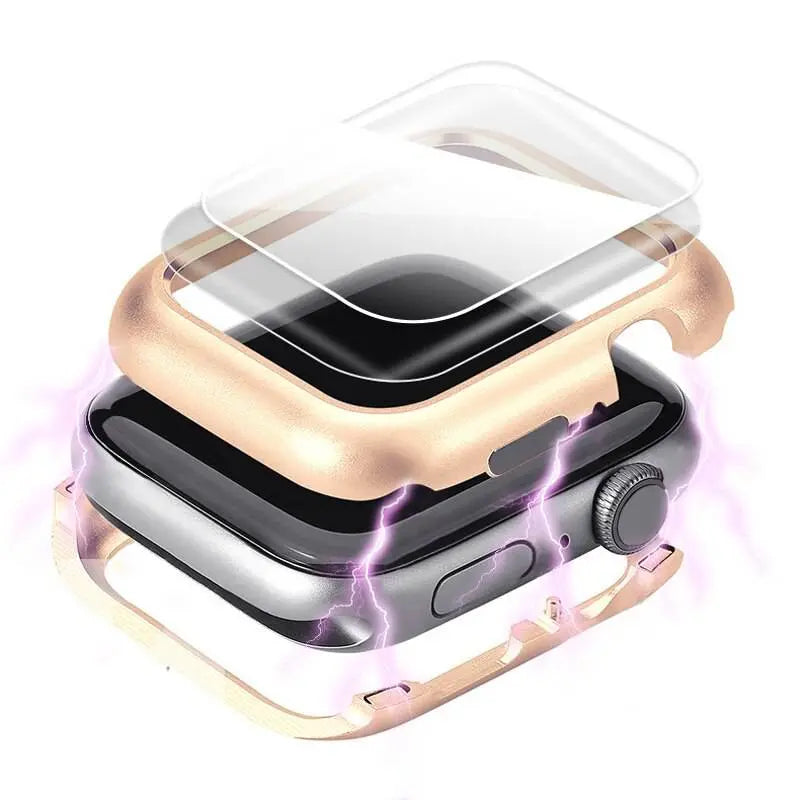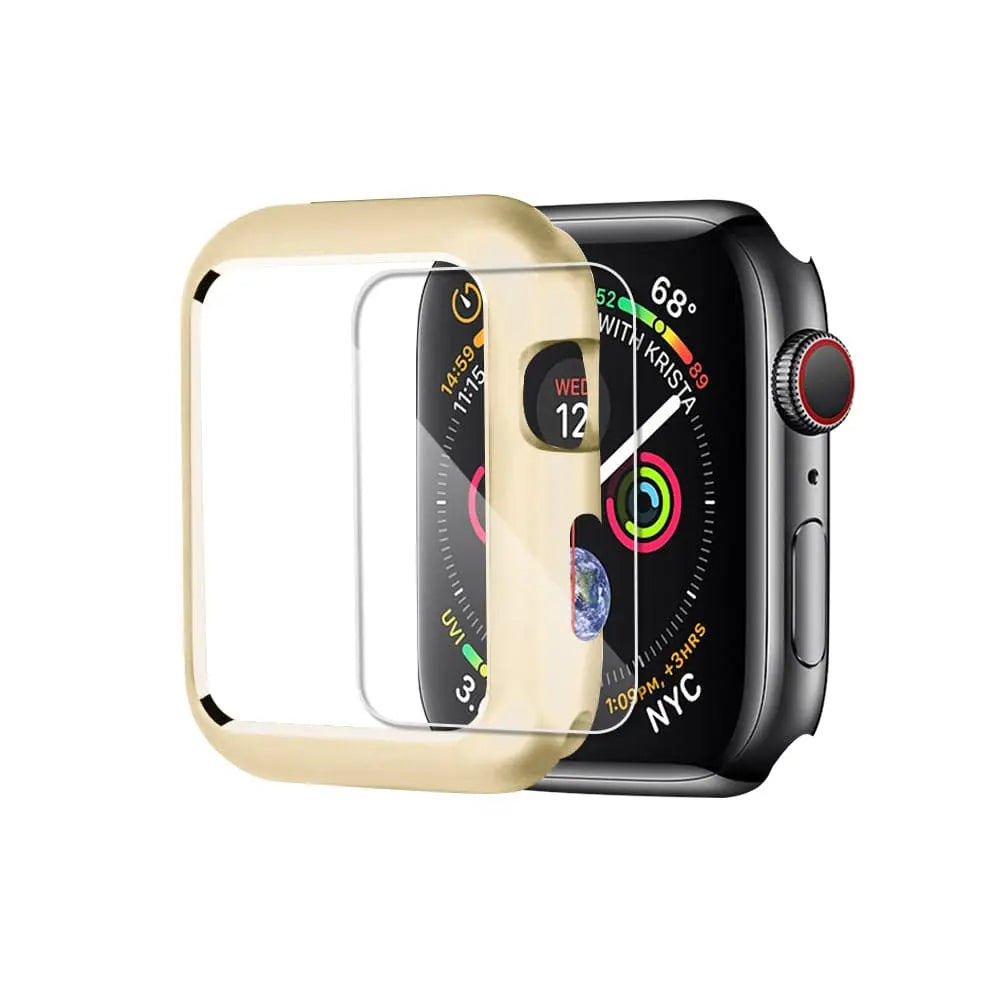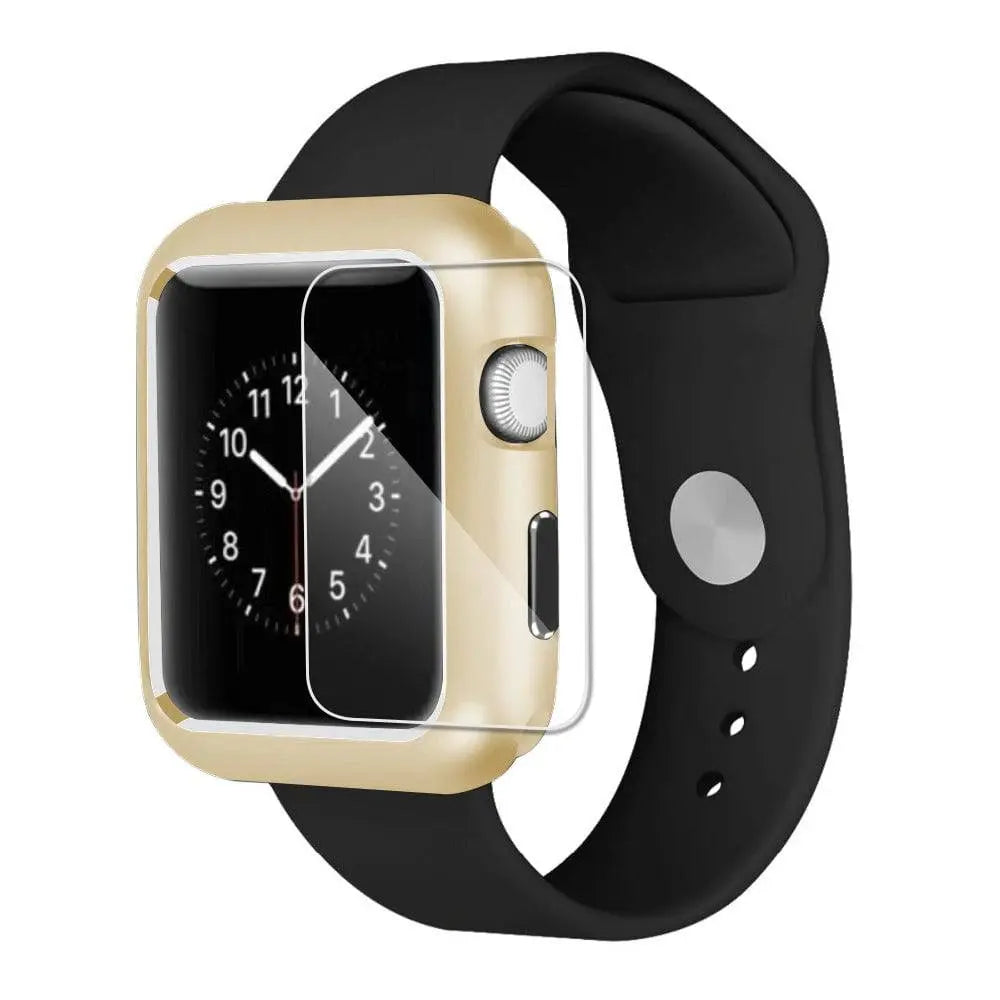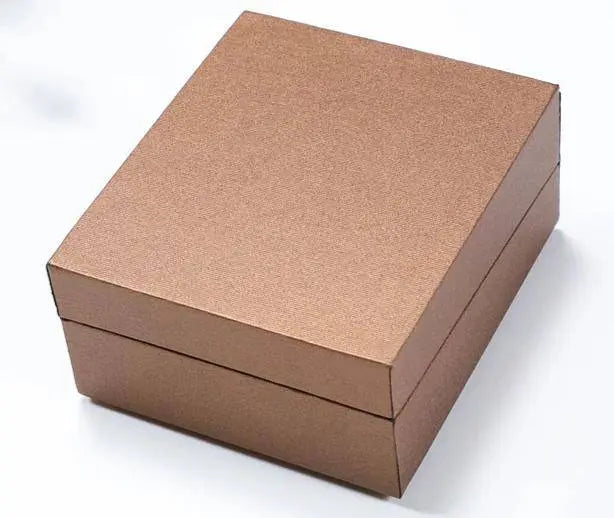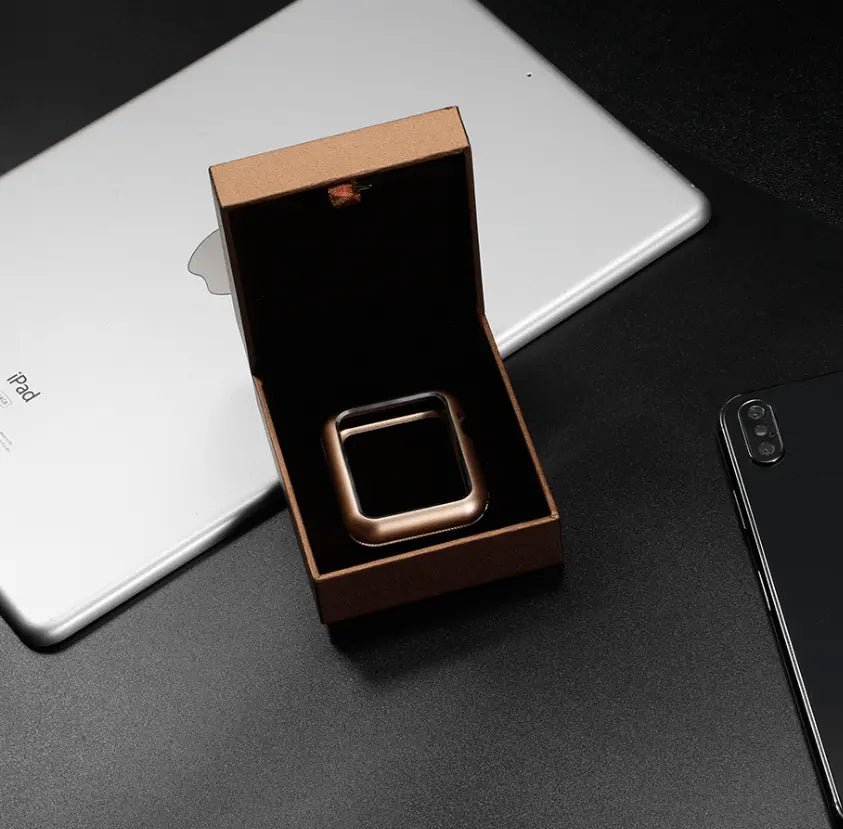 Ultimate Gold Edition Steel Case & Screen Protector For Apple Watch
Sale price
$49.95
Regular price
$119.95
(/)
Brand: Pinnacle Luxuries
Products: 
Ultimate Steel Apple Watch Screen Protector Case
Tempered Glass Impact Screen Protector
Silicone Edge To Edge Screen Protector
Shipping: 
US Domestic: Eligible for FREE Expedited 2-3 Day Shipping
International: FREE Shipping from America or Italy
Packaging: Luxury Jewelry Box Included
Apple Watch Series: Pinnacle Luxuries utilizes our precision laser cut technology to provide the perfect fit for every series Apple Watch 1, 2, 3 & 4. Refer to your Apple watch series and band width mm
Sizing: 
For Apple Watch Series 4 - 40mm or 44mm - refer to band width mm
For Apple Watch Series 1, 2 & 3 - 38mm or 42mm - refer to band width mm
Description:
Premium Quality
Pinnacle Luxuries custom designs and engineers all of our products to provide our customers with the best stainless steel apple watch case on the market today.  Our stainless steel apple watch case & tempered glass screen protector are composed of premium grade steel and tempered glass for the ultimate apple watch protection. 
Custom Engineered
Perfectly measured and cut to fit over all apple watch buttons, as well as the exterior watch dial. Also offers easy access to plug and charge your watch anytime as well. Fortify your apple watch with Pinnacle Luxuries waterproof custom stainless steel case and screen protection.
FAQ: 
Is this case waterproof?
Yes, Pinnacle Luxuries stainless steel case is 100% waterproof.
Will the touchscreen functionality still work on my apple watch? 
Yes your apple watch will function flawlessly with our case protector.
How does this case secure onto my apple watch?
Our stainless steel case easily and securely clips onto your watch, no adhesives whatsoever.
Does this case protect the sides and also the face of my apple watch?
Yes the sides of your apple watch are protected by our strong custom stainless steel shock and crack resistant case. The face of your apple watch is protected by our clear scratch resistant tempered glass. 
Features:  
Enhanced Durability
Our stainless steel apple watch frame delivers edge-to-edge protection and prevents any damage to your watch. Along with our tempered glass screen protector, you have the ultimate protection for your apple watch.
Shatter Protection
100% pure tempered glass keeps your screen crystal clear and delivers unbeatable shatter protection to keep your watch looking like new.


Protect your Apple Watch in style with our Pinnacle Luxuries Ultimate Stainless Steel Case. Made of custom engineered stainless steel, our form-fitting case protects your watch and keeps its sides scratch-free without obstructing the digital crown or side button. Our case's stylish design lets you express yourself while keeping your Apple Watch safe and protected.
Pinnacle's Custom Electroplated Steel Film Screen Protection
Unlike traditional tempered glass screen protectors, we provide you with our custom high transmittance electroplated steel film protection. Provide your Apple Watch with the best screen protection on the market today.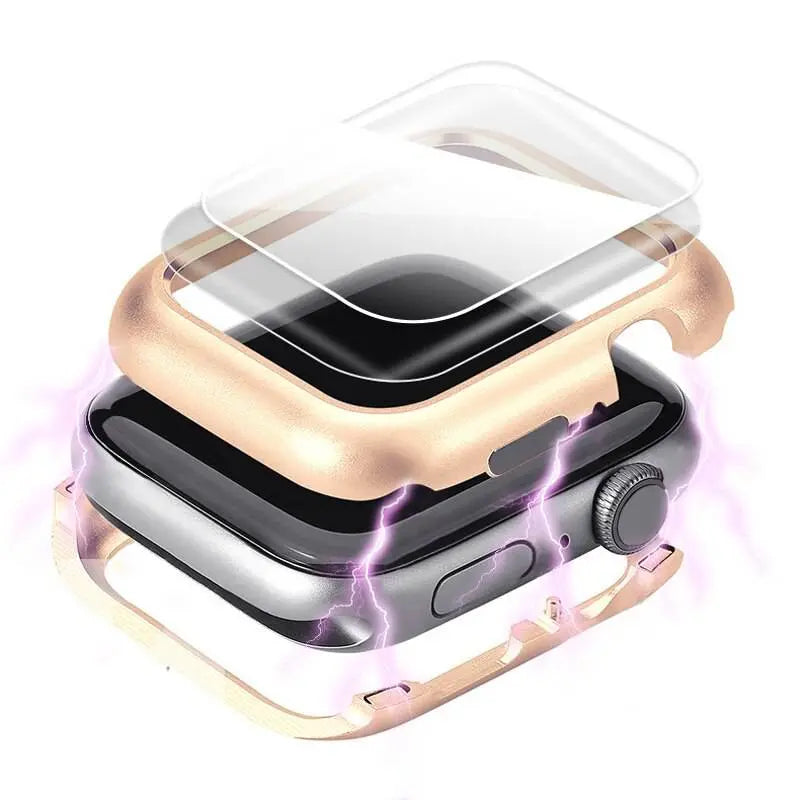 Ultimate Gold Edition Steel Case & Screen Protector For Apple Watch
Sale price
$49.95
Regular price
$119.95
Choose options