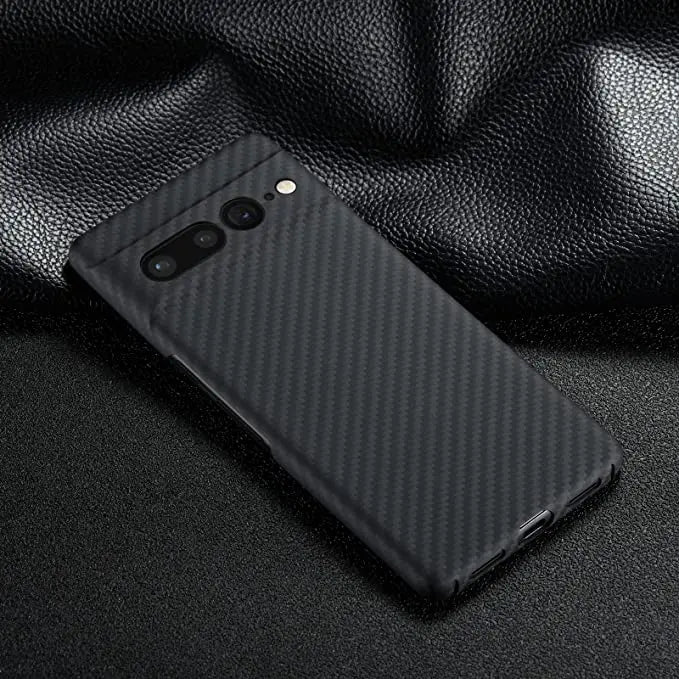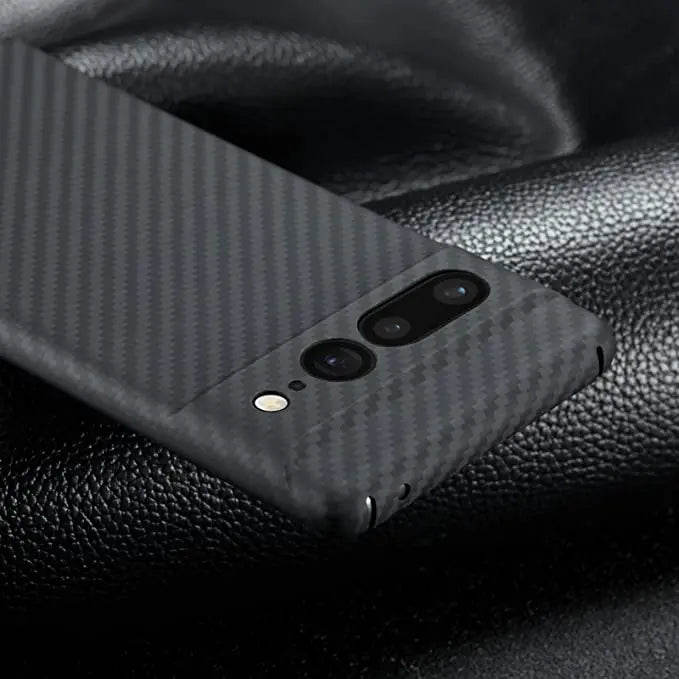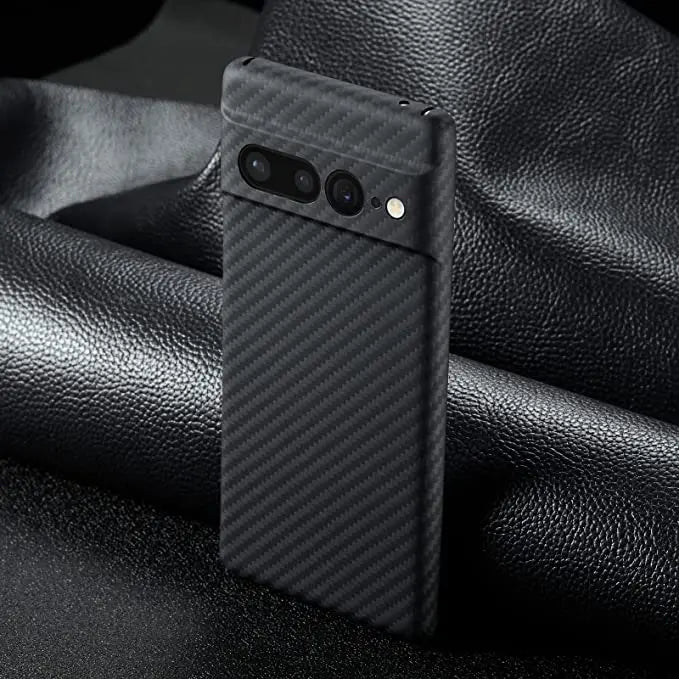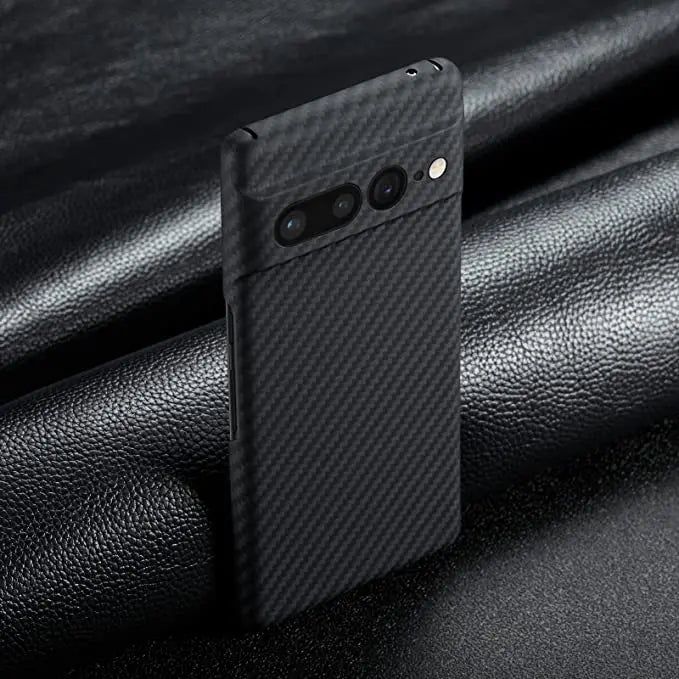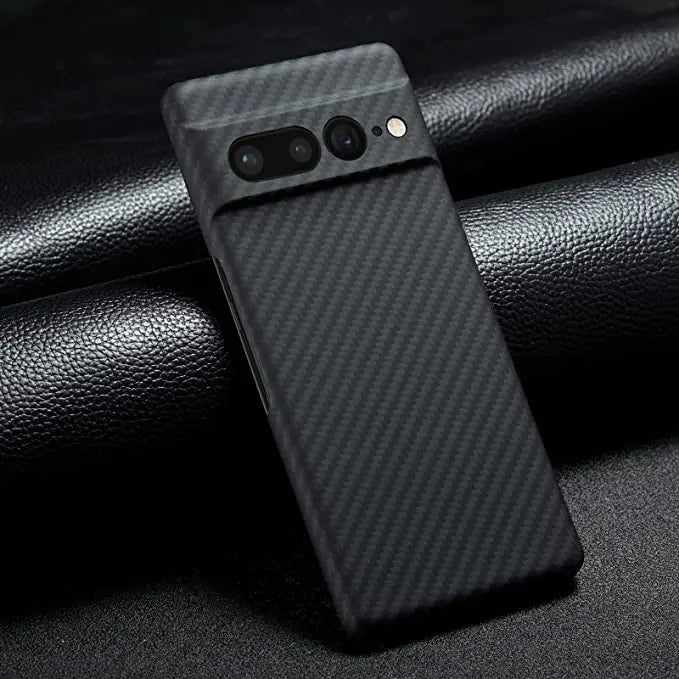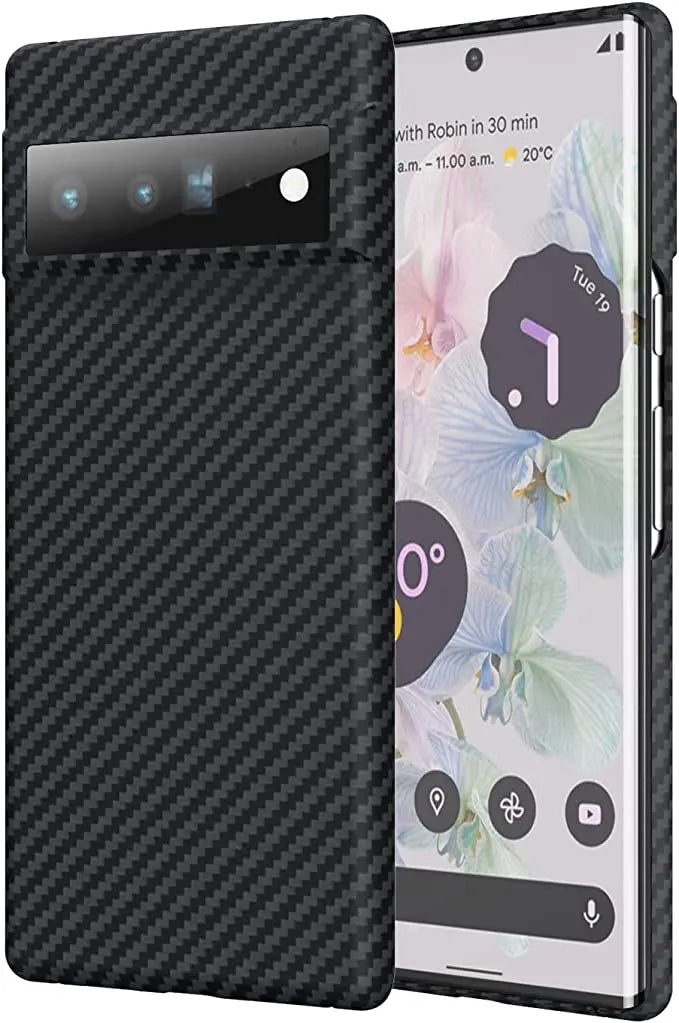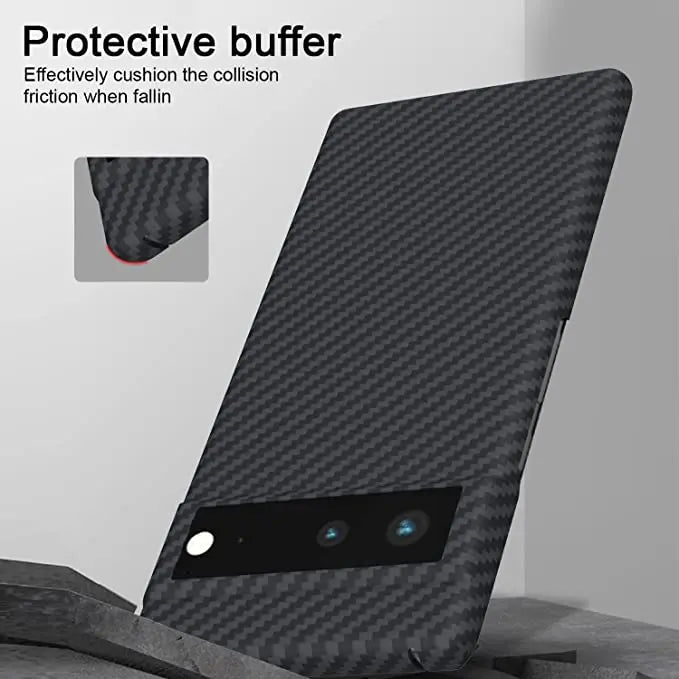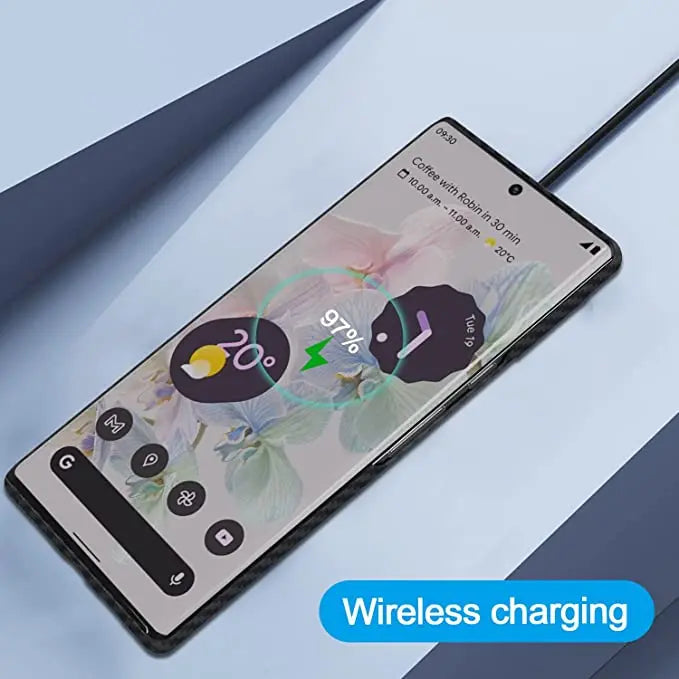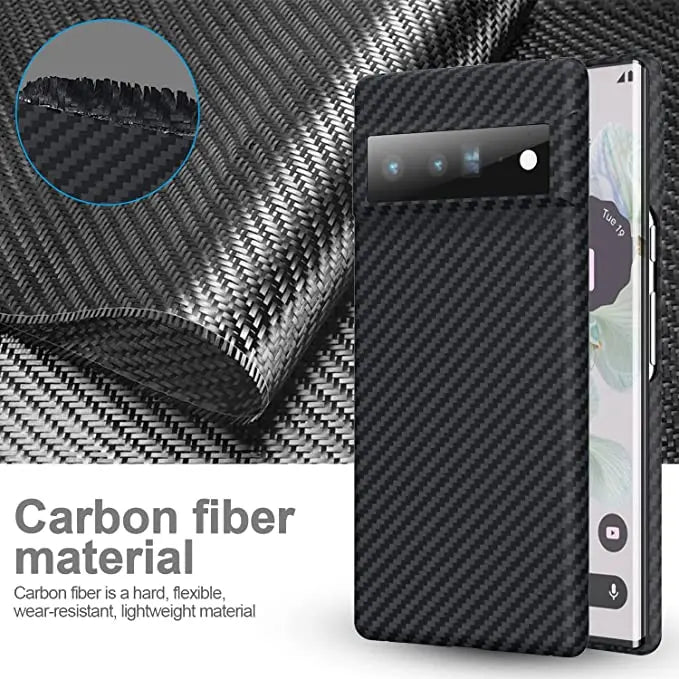 CarbonShield: Premium Genuine Aramid Carbon Fiber Phone Case For Google Pixel 6 and Pixel 7
Sale price
$59.95
Regular price
$114.95
(/)
Brand: Pinnacle Luxuries
Description: Introducing CarbonShield, the pinnacle of premium protection and sleek style for your Google Pixel 6 and Pixel 7 phones. This extraordinary phone case is crafted using genuine aramid carbon fiber, renowned for its exceptional strength and lightweight properties.
Experience the ultimate in durability and sophistication with CarbonShield. The aramid carbon fiber material used in its construction offers unparalleled protection against scratches, impacts, and daily wear and tear, ensuring your Google Pixel phone remains in pristine condition.
CarbonShield embodies a seamless fusion of form and function. The slim and lightweight design maintains the sleek profile of your Google Pixel phone, while the precise cutouts provide effortless access to all ports, buttons, and functions, allowing you to use your device with ease.
Indulge in the luxurious texture and refined aesthetics of genuine aramid carbon fiber. The unique woven pattern of the carbon fiber adds a touch of elegance to your phone, elevating its visual appeal and creating a statement of premium sophistication.
Beyond its stunning looks, CarbonShield provides a secure grip that feels comfortable in your hand, minimizing the risk of accidental slips or drops. Its exceptional shock-absorbing capabilities offer peace of mind, protecting your device from the impact of everyday life.
With compatibility for both the Google Pixel 6 and Pixel 7 phones, CarbonShield ensures a precise fit and offers comprehensive coverage for your device, including raised edges around the camera and screen for added protection.
Choose CarbonShield for its exceptional strength, lightweight design, and cutting-edge style. Available in a range of sleek finishes, including classic black and modern carbon fiber patterns, CarbonShield allows you to showcase your individuality while safeguarding your Google Pixel phone.
Elevate your phone's protection and style with CarbonShield, the premium genuine aramid carbon fiber phone case. Experience the perfect balance of luxury and functionality, and make a bold statement with your Google Pixel 6 or Pixel 7 phone. Trust CarbonShield to shield your device with the utmost precision and sophistication.
CarbonShield: Premium Genuine Aramid Carbon Fiber Phone Case For Google Pixel 6 and Pixel 7
Sale price
$59.95
Regular price
$114.95
Choose options